THE STATE of Louisiana has quietly – or actually quite loudly -- become a center of metal subculture. More established New Orleans bands like Crowbar and EYEHATEGOD are already legendary, and there are plenty of up and coming legends in the making such as Baton Rouge's Thou, who just performed in Savannah at the Graveface Lodge of Sorrows last week.
Another growing name in Louisiana metal is CAPRA, from down in the bayou in Lafayette. This woman-fronted hardcore band, fresh off a mini-tour with EYEHATEGOD, headlines an outstanding bill at The Sentient Bean this Saturday night, courtesy of our buds at AURA Fest. Local faves Depressor and Steel Circuit are also on tap, along with Augusta's Lumen.
We were able to catch up with CAPRA guitarist Tyler Harper for a quick talk after practice as the band continues to hone their set for the Savannah show.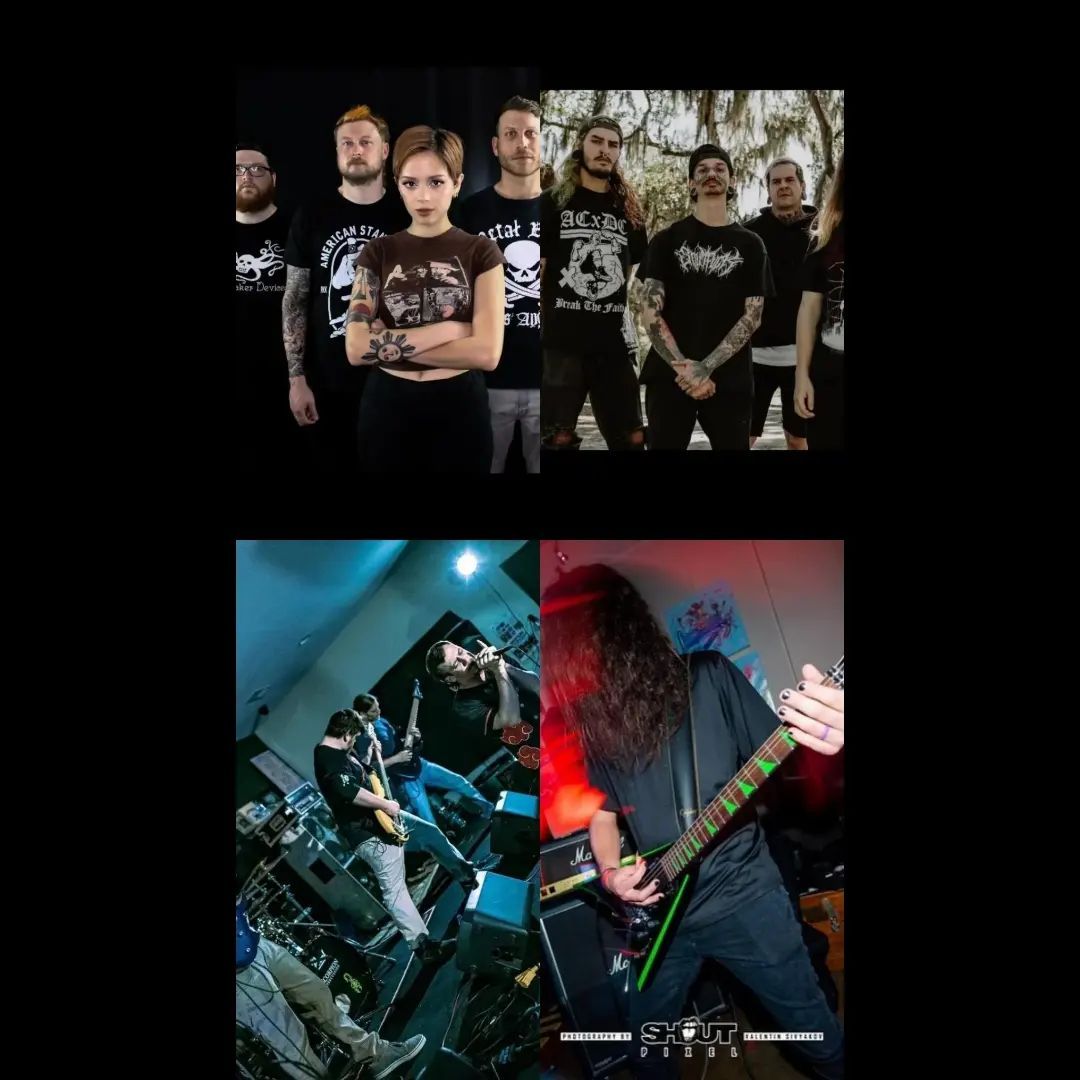 The Louisiana metal scene seems like one of the most consistently hard-touring and hard-working in the country, especially considering the small population of the state. Why do you think Louisiana has become such a mecca for metal of various subgenres?
Thanks for noticing, our scene is definitely killer! Some of my favorite bands and musicians on the planet are from here. There's so many talented people in the scene. Everyone around here knows each other and helps each other. It's very cool to see. There's also something in the air that brings out the nastiest riffs.
Tell me about the run you just finished with EYEHATEGOD. What have you been able to learn from them in terms of performance, or really anything?
Those guys are so solid night after night. It's amazing watching them do what they love to do. I grew up listening to EHG and played my first show with them back in 2009 or something. It was so much fun to get on the road and get to see them play every night. We definitely learned that we need to do a longer tour with EHG very soon.
A lot of bands just weren't able to make it through the pandemic and kind of faded away from lack of practice time or simply losing focus. How were y'all able to stay so focused and tight this whole time?
We just never stopped working. I'm a riff addict. Always writing. The pandemic was a rough time for everyone and there was this collective frustration that could be felt. We channeled that and wrote a ton of new songs. It was weird not being able to get together and only being able to practice at home, but we made it work in the end.
CAPRA plays the Sentient Bean, 13 E. Park Ave. this Saturday, March 26, with Depressor, Steel Circuit, and Lumen. $12 at the door. Showtime 7:30 p.m., all ages.