I'M NOT going to lie. I've made some ridiculous pandemic impulse purchases.
For some reason I stockpiled water chestnuts (Why did I think there would be so much stir-fry happening during COVID-19?) and I prowled eBay in search of a 1983 Panasonic RX-5050, the boombox of my youth.
But one purchase has proved less silly and much more beneficial.

I bought a bird feeder. In fact, I bought five of them.
I'm privileged to still have a job and doubly so that it's one I can do from home. Still, after six months of gazing out at the side of my neighbor's house from my home office, I decided to improve the view. I placed an order at the local Wild Birds Unlimited franchise and now with bird feeders arrayed outside my office window, I spend workdays in the company of Carolina chickadees, house finches, white-breasted nut hatches, and other birds who give me cause to look away from my screen, if only for a moment.

I've written previously about the increased demand for bicycles during the pandemic, which shows no signs of abating.
Bicycling magazine predicted last month that, "the pandemic-fueled bike and part shortage will continue into 2021 and—based on what brands are quietly telling their retailers—may even last until 2022."

The pandemic bike boom is well documented. What about my interest in things with wings? Might I be part of a birding boom?

"I can tell you that our membership numbers have grown tremendously this year," said Dottie Head, director of communications at Georgia Audubon. "Our membership is up 36% over last year, though some of that can also be attributed to our recent expansion as a statewide organization."
Atlanta Audubon rebranded as Georgia Audubon in August, Head explained. "But most of our growth we are attributing to pandemic-related bird watching."

She assured me I'm not alone in developing an interest in birds this year.

"Our social feeds have been filled with people who are new to birding and trying to learn more about what they are seeing," she said.
"Early in the pandemic when we were all locked down, we began offering virtual field trips via Facebook Live where some of our staff and the occasional volunteer field trip leader would go bird their favorite, nearby patch and talk about what they were seeing. These were wildly popular and even after we resumed offering in-person field trips this summer, we have continued offering the virtual field trips twice monthly due to popular demand."

Head said part of the organization's wider focus was undertaken in an effort to, "do more good for birds across the state and to introduce more people and more diverse audiences to the joy of birds and birding," she said.
"As Georgia Audubon, we are already working with other chapters in the state, like Ogeechee Audubon in Savannah and Oconee Rivers Audubon in Athens, to amplify the good work that we are all doing."

We know the bike boom is being driven by people seeking to get healthy exercise or to get to their essential jobs. What's behind the birding boom?

"Watching birds, following their flight through the air, can serve as a remarkable reducer of tension and stress; watching birds relaxes us, puts us in a calmer frame of mind," writes Timothy Beatley, the Teresa Heinz Professor of Sustainable Communities at the University of Virginia's School of Architecture, in his book, "The Bird-Friendly City."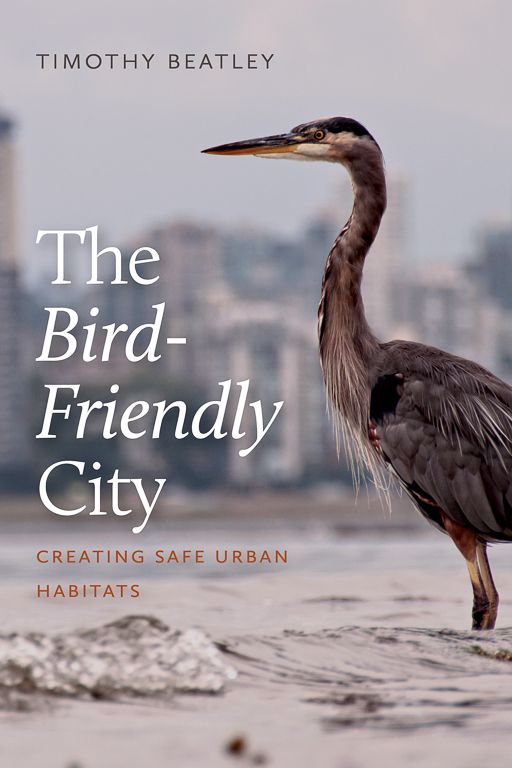 This explains my affinity for Mississippi kites, which began earlier in the pandemic when I replaced my bike commute to the office with morning walks around the neighborhood before settling in at my desk. For reasons I couldn't explain at the time, I found watching the kites' aerobatics comforted me when little else did.

"It is definitely true that there is renewed awareness of birds," Beatley told me.
He mentioned a poll administered through a webinar sponsored by the Maryland Department of Planning and Smart Growth Network.
Of 900 participants, some 70% reported that birds had been, "extremely or very important" to them during the pandemic.

Because they are all around us, making their presence known both visually and audibly, birds are often our most readily available connections to the natural world, Beatley said. This is true even when our world as been turned upside down.

"We can enjoy them by looking out of a window and we can hear them. They are everywhere and they can touch people wherever they live, from single family homes to apartments," he said.

While some species are present year-round, Beatley used the term "migratory mosaic" to describe how the changing seasons bring new visitors to our bird feeders and to the skies above our cities. That's how thinking about Mississippi kites instantly transports me back to morning walks over the summer.
Watching birds where we live has such a "place-embedding aspect," he said. "It deepens our roots to that place in the world."

Beatley's interest in birds fits into his larger body of work and advocacy around "biophilic cities."

"It's a broader vision of a city the makes room for other species and makes our lives better," he said. "My view is nature is not something that's optional. It's essential to living a happy, healthy life. The evidence is so compelling in every discipline from psychology to public health and economics."

The Biophilic Cities Network is, "a growing global community of partner cities, organizations, and individuals committed to planning and designing cities with abundant nature, where citizens have rich contact with the flourishing natural world as an element of daily life."
The goal is to create immersive, "natureful" cities that offer more than just parks and trees. While some might presume that such places are not compatible with urban density, Beatley said the opposite is true.

"There are many different ways and opportunities to incorporate nature," he said. "It can happen in a dense city just as it can happen in suburbs and exurbs."

The key, he said, is to make sure nature is not an afterthought. Instead, it should be at the core of planning.

Beatley noted that some communities have less access to nature, a result of systemic racism and historic inequities. "The benefits of nature have not been distributed equally," he said.

The frequently cited goal of making sure all residents have access to a park within a 10-minute walk does not necessarily improve conditions for people of color who feel unwelcome or unsafe in natural spaces within urban settings.

"Physical proximity is not enough," he said. "We have to listen and we have to change the way we design and plan so that neighborhoods have real ownership of the spaces around them."

Several days after I spoke with Beatley, I was setting up Tide To Town's Love Your Trail Day event on the Truman Linear Park Trail when a flock of white ibises descended on the ballfield at the Scarborough Sports Complex, an impressive sight.
Later in the day I spoke (from a safe distance) with a woman who told me she bought her bicycle, a modest used mountain bike, at the beginning of the pandemic. She explained how important riding had been to her this year. Birds and bikes had come together on the trail and in my mind.

In the bicycling community there's a lot of discussion about how to sustain the bike boom when things return to "normal." I asked Head if she's hearing similar conversations about the persistence of the birding boom.

"As to whether this is just a blip in time or a trend that will continue, we very much hope that the trend continues," she said. "Once you notice the beautiful birds outside your window, it's hard to go back to not noticing them, right?"