WHILE MOST of Savannah's cultural life has been on hold since the pandemic set in, local music promoter and festival organizer Timothy Walls has been fighting the good fight to keep music alive the entire time.
Prior to the pandemic, Walls staged several years of successful annual AURA Fest metal/rock festivals. During COVID's grip, he's continued to livestream local and regional bands from the Sentient Bean's stage.
In his own quiet, under-the-radar type of way, Tim Walls' efforts have been among the most consistent by any local entity, in any cultural genre, to provide some sense of normalcy, some bright light of creativity, during the pandemic.
While we'll have to wait a bit longer to go to a proper in-person music festival, this Saturday Walls takes things up a notch, with AURA Fest's "Home Invasion" mini-festival, a multi-camera shoot streamed from the stage at Southbound Brewery.
Featuring virtual sets from seven bands for just five bucks a ticket, it's not only going to be a great half a day or so of live metal and rock – it's one of the best bargains around, less than what a cover charge would be to see two or three bands in a true live setting.
"It's a cool experiment, and something different. I wanted to keep being creative, and do something positive to give bands a platform for live performance," Walls tells us.
The decision to raise the production quality was deliberate.
"With a one-camera show you lose that sense of full concert visual stimulation. I really wanted to do better productions," Walls says. "I wanted to keep it local and regional, with the quality control of a location shoot."
Walls reached out to Southbound Brewing to use their stage, "and they were really supportive," he says.
While technically the Home Invasion is pre-recorded and not a literal livestream, all the live sets were recorded at a single day of performance at Southbound this past December. In addition to the live sets, there will be interviews with band members interspersed.
The show will remain available for replay to ticketholders. Walls credits the assistance of local musicians Jeremiah Stuard and Chris Adams with helping brink Home Invasion's sound and production quality to the highest possible level.
See the trailer here.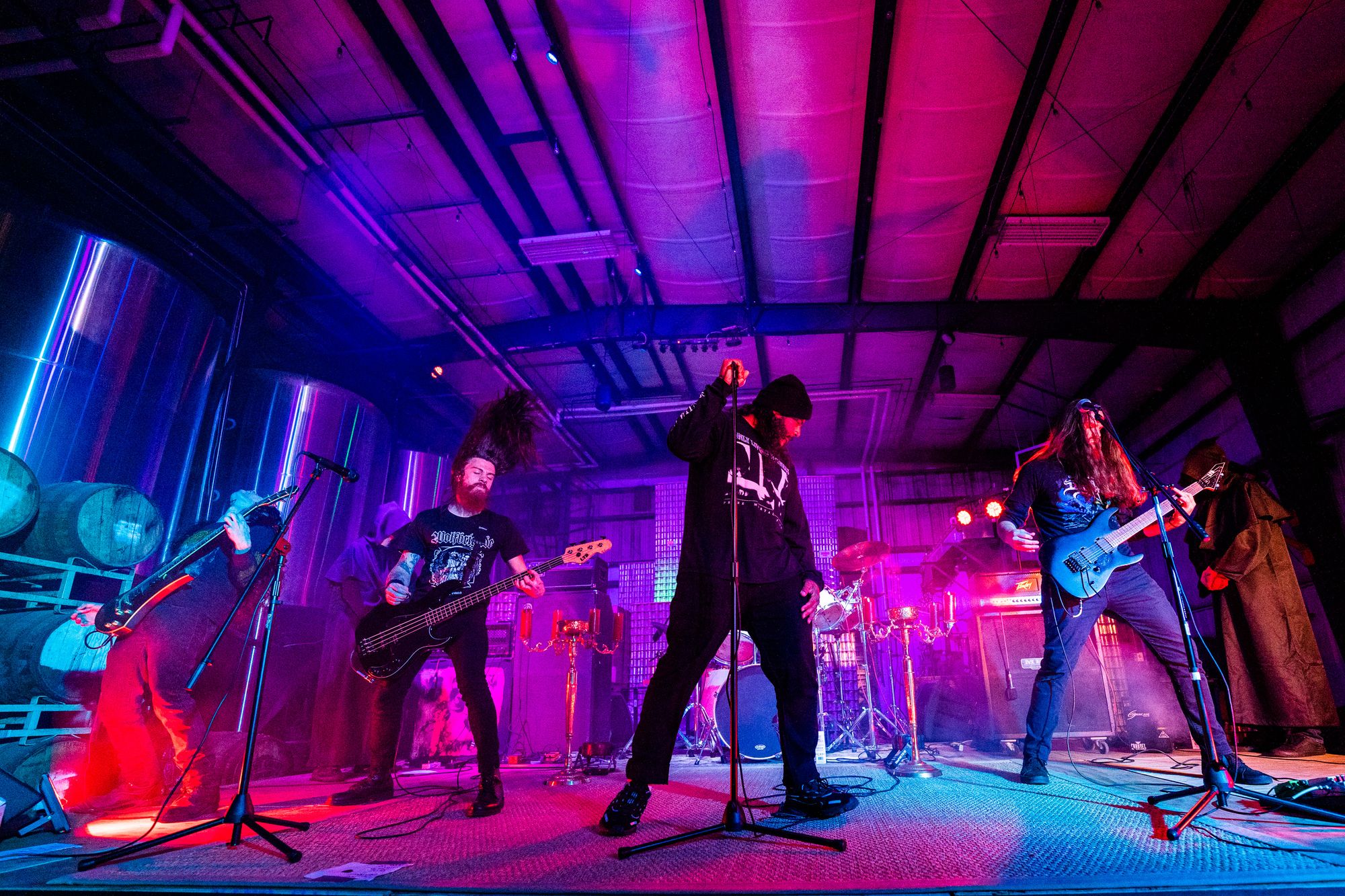 For Walls, Home Invasion represents a bit of light at the end of the pandemic tunnel.
"It's been so weird not knowing what to expect, not being able to plan," Walls tells us. "For a long time I was hoping I could do shows by this fall. Now you see a lot of concerts are being scheduled for 2021, but they don't know. I think they're just reserving the dates and venues so they don't miss the opportunity if it becomes possible."
The impact of the loss of live performance revenue has been dire for the world of music, given the reality that almost no one outside the industry's top tier can make real money anymore from album sales.
"People assume the bigger bands will be well off, but even a band like Mastodon has had to tell people, look, when we're not touring, we're making literally no income," Walls says. "Other musicians have gotten creative, moving to Twitch and podcasts, things like that."
Like many observers, Walls worries about the impact of the pandemic on the health of the music industry in general.
"The DIY/underground rock community always goes through cycles, even during normal times," he says. "What really sucks this time around is that everything really seemed to be on an upswing, before everything happened. I was so ready to ride that wave!"
The impact could range to the individual band level, as the need to socially distance also means less playing and rehearsal time for bands.
"Younger kids especially grow up and grow out of certain styles. As far as younger musicians, when you're in high school or college you have the time to do that. But that time may pass, and with it passes an opportunity to form a band," Walls says.
Walls has always done his livestreams with an eye toward returning to truly live shows as soon as possible, but that has proved daunting on a number of levels.
"I've considered all kinds of ways to try and do a live show, but there's always the issue of safety concerns and how to realistically implement them. And always the big question, is it really worth it to take that risk?" he says.
"You can run the numbers and find a way to sell maybe 100-150 tickets to a socially distanced type event, but on a purely business level it's just not worth it."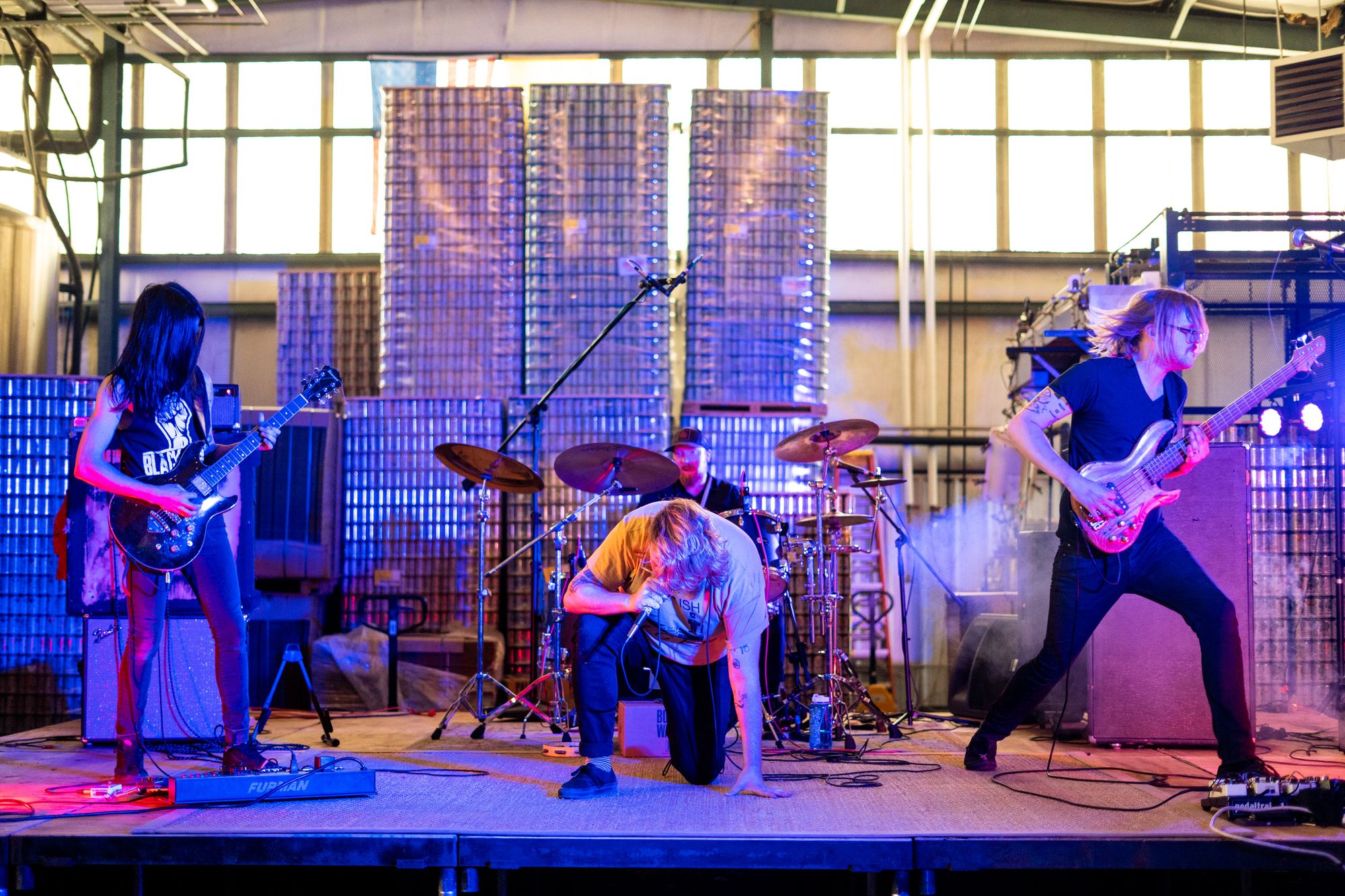 Nearly singlehandedly, Walls organized AURA Fest for three straight years at the Ships of the Sea Museum's outdoor venue.
"I really jumped off the deep end when I did it the first year. But by the third year I was financially closest to turning a profit," he recalls.
For 2020's February edition – just one month before the pandemic shut down live performances – Walls changed things up and held AURA Fest at The Jinx downtown.
While, sadly, The Jinx has closed down permanently in the meantime, that edition of AURA Fest was the most successful yet, and ironically provided a template moving forward.
"The festival at The Jinx was just what I needed. It was everything I'd learned from the previous three years coming together to ferment," Walls says. "It was what I needed on both a personal and professional level. It gave me some closure, and it was a big win."
AURA Fest: Home Invasion features sets from the following local/regional bands:
Rhythm of Fear
Second Death
Depressor
Down Under
Circle Back
Hellcast
The Holy Ghost Tabernacle Choir
The stream starts at 5pm this Sat. Jan 23. Get your tix at https://www.eventbrite.com/e/aura-fest-home-invasion-tickets-133982907483.