By AJ Franklin | Photos by Sydney Sloan
IN HIS first-ever run for office, Nick Palumbo was elected Fourth District alderman four years ago. The Fourth is a pivotal area of Savannah, both economically and politically. While generally more conservative than other parts of Savannah, it is often a swing district in local elections and generally experiences high voter turnout.
Palumbo in a way represents the "new" resident of the Fourth District: More progressive-minded, and not originally from Savannah.
While previous office-holders in the Fourth have generally traded on longtime family connections, Palumbo came into office with a slate of ideas that for Savannah were fairly ahead of their time, including an emphasis on walkability and affordable housing.
We spoke to Nick last week.
What initially led you to want to run for City Council here in District 4?
Well, running for office, I came into public office as a very reluctant creature. I believe there's a time to serve, and then there's a time not to, but you live in a place and want to see it done. Become better. And you know that you could provide leadership to make it better.
I'm originally from New Orleans but was raised in lower Alabama. I met my wife while serving in Washington, D.C. We have a small pet care business, and we walk around the neighborhood and, you know, she said, 'Well, why don't you consider volunteering in the Neighborhood Association?'
One thing led to another, and my friends kept asking me. Would you consider running? Would you consider running?
Then there are certain things that I'm passionate about and continue to be, including housing, transportation, and especially mobility and mobility equity, which are huge priorities for me and continue to be. They're the most pressing challenges that cities across the country face. And we can. If any city could do it right, it's this one.
You are well-liked in your district. You were running unopposed until the last couple of hours before the deadline. What do you think contributes to your success and popularity in this district?
Now, I admit this is not a productive lifestyle choice, but I have always viewed public service as an opportunity. You just go all in. I've treated it like a full-time job. I work it from pillow to pillow, much to the chagrin of my wife and our family business. I've been blessed to have a patient family and live a modest lifestyle.
And it's just staying engaged and deeply loving a place where you have the chance to make a difference. And I can't... I just can't help myself. So, it's always engaged in the community, attending every neighborhood association meeting and listening to the concerns. Then, you know, I have no desire for any higher office, to use what you hear as a springboard to bigger citywide policies and initiatives.
Kensington Park, for example, has significant traffic and traffic safety problems. It's a walkable neighborhood that's missing half of its sidewalks, and they were interested in traffic calming devices but weren't eligible. So, what's broken here? Everybody should have the right in Savannah to have a beautiful, walkable space.
So you look at the system to see what's broken. We did our research and found out there's an initiative internationally called Vision Zero. Now, it's time to overhaul the process. So we got council to pass Vision Zero, an effort to eliminate traffic deaths within five years, and then revolutionize our approach to public rights, which is tough.
You have an entrenched old traffic engineering department built on cars and speed. But you have this lightbulb moment where everyone starts to recognize that it's preventable.
You know, traffic death is preventable. And the 42 people that lose their lives in Chatham County, we can save them.
I've got stormwater flooding problems that happen often. The lowest spot in Midtown is right next to the school. And all throughout Midtown, because you're between the two ancient sandbars of Savannah, and we're at the bottom, in a valley called the Old Duren Swamp. I can either fight for infrastructure investments for here, or this can be a springboard to the rest of the city.
The City of Savannah needs a stormwater fund. For 290 years, we just haven't had one. Some of the pipes are made out of wood, like old cedar trees. I'm like, why didn't you guys do this before? And they go... I don't know; we just never had one. Okay, it's time to get one. So now we've got a stormwater fund. It's small, but it's gaining momentum.
But the big one right now is housing. How can you figure out, in Savannah's civic and urban planning DNA, what little pieces were in the puzzle that existed before but now are not there?
There's a bunch of terms for them. Human scale density. Naturally occurring affordable housing. It's just common sense.
Carriage houses were written out of the zoning code in the 1940s. Duplexes, quadplexes, what we call missing middle housing that Savannah's famous for. Ardsley Park had accessory dwelling units, but it needed to be more equitable because it wasn't citywide.
So, we re-legalized accessory dwelling units, and that's the first step in a very long journey in tackling what I believe to be the greatest crisis facing the city right now: housing.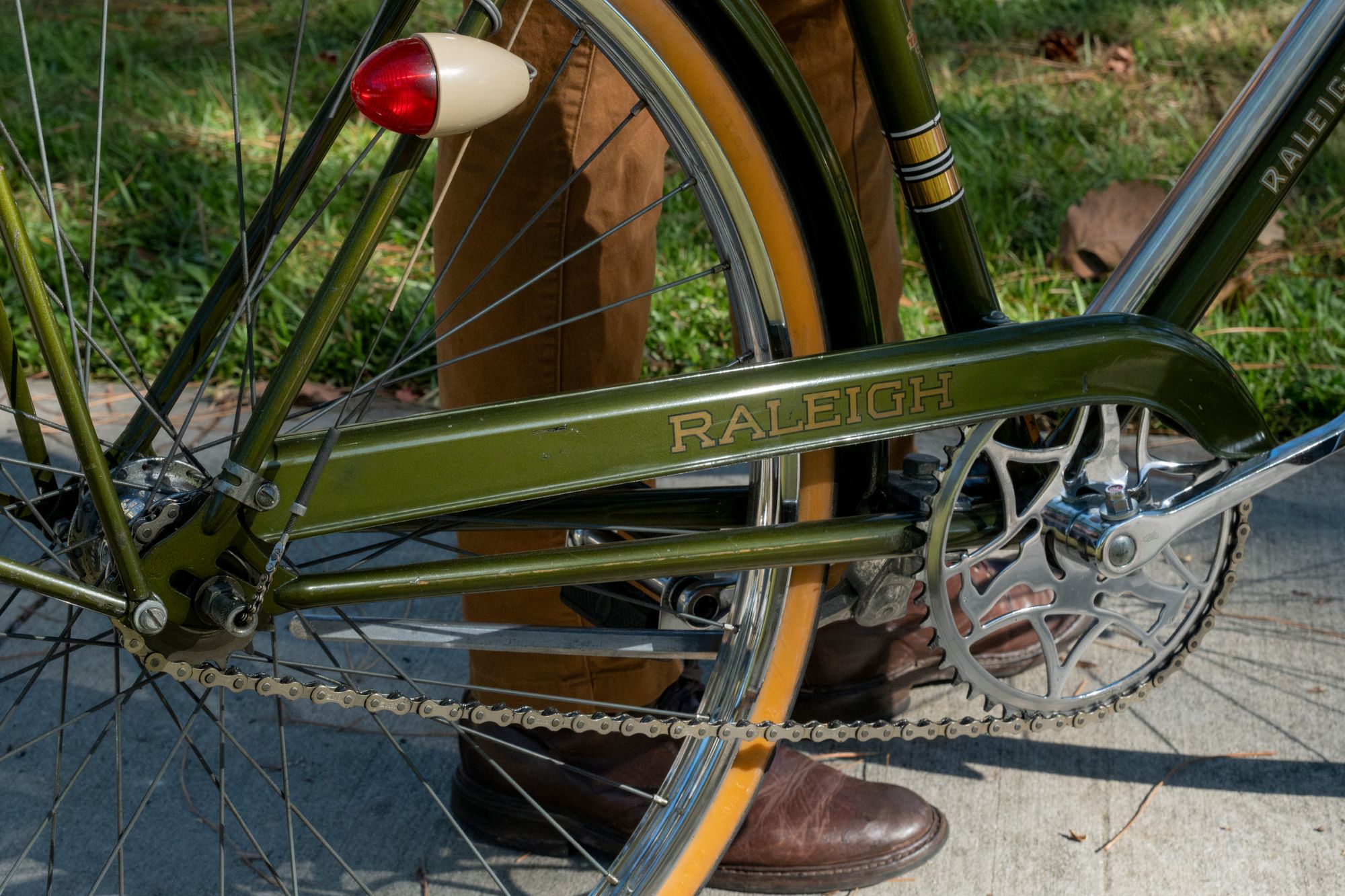 You mentioned housing, mobility, and walkability. What are any other significant issues that you are looking to tackle?
We've made great strides in resilience in our Solar position, and I was honored to lead the council in the 100 percent Clean Energy Pledge. Which it's launched us to become the largest municipal solar provider in Georgia. We're proud to beat out Atlanta, but now is the time to keep up the momentum.
We were able to do it for city facilities. We were able to get panels on 19 city facilities. But now the challenge is how do we get it into the community for the folks that need it the most?
An initiative I'm working on with Healthy Savannah, and we're starting to work on, is coupling our clean energy efforts with our senior home repair program so that income-qualified seniors may be eligible to get solar panels, heat pumps, and weatherization to help with their energy pumps.
That is one of the highest costs for any household in Savannah, especially if you own your home outright. I've talked to seniors running bills of three, four, or five hundred dollars a month in the summertime, even with a flat bill or other credits. So, it's not just a crisis in the making; it's here. And we need to be able to provide equity throughout the community, especially for our seniors to age in some kind of relief.
We have the technology and know-how. The city's saving an estimated 5 million in energy savings from our solar panels. They pay for themselves and then return a benefit. How can we extend this to the entire community? Prepare us for any tropical system. Just make her more robust and more resilient. Figure out a plan for the future.
I want to return to the two others who qualified against you. Does that late change in competition shift how you plan and prepare to run your campaign?
Well, it keeps me more focused on the district and engaged. But I know that this is a critically important election anyhow and that everybody in Savannah gets four representatives. To drive turnout in this district and get people engaged, the more you can get them involved in this process, the better the result because the candidates need to hear from the public about their priorities.
I'm convinced that in talking with people, it's housing, public safety, resilience. But the other candidates must also hear it. we're going to take it at a higher tempo and a higher pace, but we plan and run full steam ahead no matter what, because it's an excellent opportunity to get engaged, go door to door, meet and greet with your constituents, and then you always have to reassess their priorities.
I hope I work myself out of a job someday, and we fix all the world's problems, and then we can just get to enjoy it and then pass the baton to the next generation that has good ideas because nobody's going to be able to figure it all out on their own.
How do you plan or prepare to work with City government while still governing your district?
Oh, that's a good question because you've got to run a full-time campaign and continue governing simultaneously. It's all built on relationships. You've got to build strong connections with city leadership, and our model, by its design in the city charter, is based on being able to collaborate.
It's a very flat council. My vote counts just as much as the mayor's vote. Our duty is to evaluate three officers: the city manager, clerk, and attorney.
A splash pad in Hull Park has taken forever and a day to build. Many constituents ask, Why haven't you fired this contractor? Or why have you yet to finish that? And I have to tell them the tools at my disposal are my vote and my ability to work with others.
You see, I can't direct City staff. Can't fire a contractor, you know; that is way beyond the purview. Savannah's history is about building bridges between neighborhoods and districts and collaborating with everybody to get the big picture done.
Is there anything that we didn't talk about that you want any of our readers to know or think about?
Really, the crisis that we have that's looming that everybody already talks about is housing prices. We estimated that in 2021, our housing deficit in just the city limits was 10,000 units. At the time, we didn't even know about one day. They go through enormous growing pains whenever these mega economic development projects get built nearby.
So, as civic leaders, it's incumbent upon us to find what we can do within our municipal toolkit. And that's planning, zoning, housing, and figuring out a smart way to grow for the future. Just in the last ten years, how quickly it's accelerated, it's essential to recognize that it will accelerate that much further if we do nothing; there's an enormous consequence. We can't stick our heads in the sand and pretend like it's going to go away.
When the META plant opens, it will change the face of transportation. We already see dramatic impacts of poverty reduction and good things. Great jobs, strong wages, good benefits.
But now we need to catch up on our side and plan for the future. We can't pretend like it's gonna go away. It's time to look at overhauling our building and development process. We didn't get here overnight with a housing shortage. But if we don't change anything, it's gonna persist and continue pricing people out. People are being displaced dramatically, and the next generation can't afford to grow up and live here.
So, with a twinkle in my eye and tears running down my face, chopping onions, I want Savannah to be a place where the American dream still lives. We need to address the shortage and keep housing in mind so everybody has a chance.
I'm a firm believer in the housing-first approach. The most cost-effective and effective way to address homelessness is to provide housing.
I was happy to support the Veterans Village and the expansion into, you know, women's children. But we've got to do much, much more. We're talking about providing a day center on the south side.
Finally, there's Parker's House. That's out there that's a home for women. But, my favorite stat from Parker's House is that they were designed to serve 100 women in a year. They had over 200. But in their card that they passed out, they're talking about everything that happened, the number of people put into permanent supportive housing afterward.
The one factor that stuck out to me the most was that 60 percent of the people in the intake were already employed. The housing crisis, like the massive shortage and lack of housing availability for working people, is a profound challenge for our city that we must address seriously.
---
Like our City Council election coverage? Help us do more of this kind of work by making a donation.