FOR almost a quarter century, Lost Bayou Ramblers have been on a long musical journey. With every album, it seems that the Louisiana-based band is pushing the envelope more and more, and certainly defying any expectation of what cajun music is supposed to be.
That's not to say that they aren't a cajun band; the roots of the Ramblers is, and always will be, in cajun music. In fact, it can be traced back to brothers Louis and Andre Michot's upbringing in their family's band, Les Freres Michot.
The brothers would often play with their father and uncles, and even sub for their uncles on occasion. This was a formative musical experience for Louis and Andre, who would assume rhythm section duties in the band while teaching themselves the lead instruments on the side.
"We learned the lead instruments on our own, kind of serendipitously. [Andre] was learning accordion and I was learning fiddle," Louis Michot tells The Savannahian, ahead of the band's performances at Savannah Music Festival on March 31 (at 6 and 8:30pm).
"We started Lost Bayou Ramblers in 1999 just by saying, 'Oh, well, let's go play our own gig.'"
Their name, Michot says, was given to them by a friend who was a Deadhead and came up with it on the spot.
"We just kept playing, you know? That's how it started."
Fusing traditional cajun music sensibilities with rock and roll, blues, punk rock, and even rockabilly, the Ramblers quickly garnered a reputation for being something of a "cajun punk" band, despite not aiming for that label.
Cajun music itself is always at the center, though.
"It took us a while to really start appreciating cajun music for what it was. We just grew up with it and learned it, and it was just kind of a thing that we took for granted. But then we got to the age where we could really appreciate cajun music," Michot says.
"We both also grew up also with our dad's record collection of Jimi Hendrix and Led Zeppelin and Bob Marley. So we always had this duality."
In the traditional cajun music they discovered as they got older, the brothers found what Michot calls a "quintessential American music."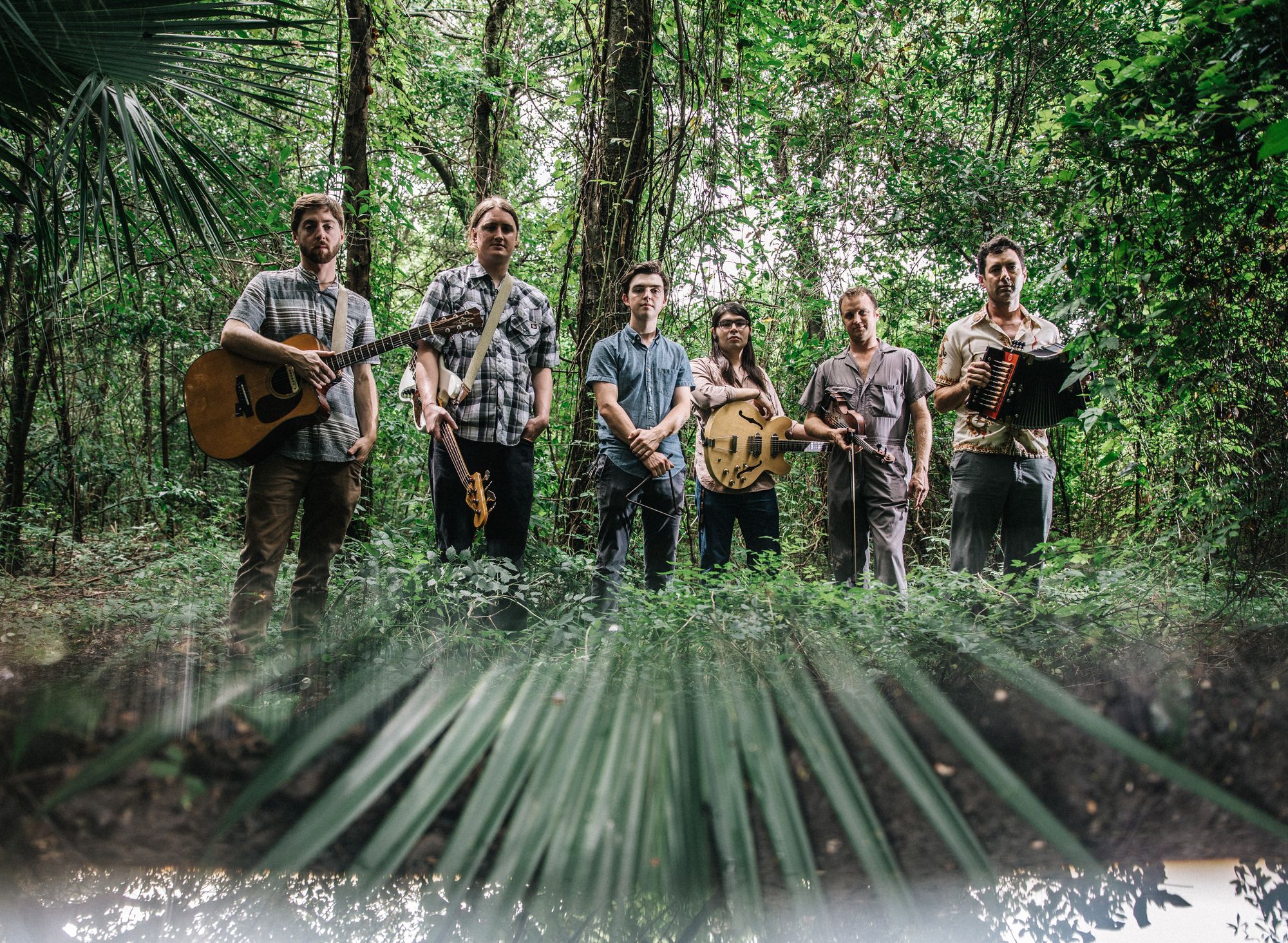 "Its roots are different from other American music, but it's kind of tied to the Creole jazz of New Orleans, which was also part of the birthplace of rock and roll with Fats Domino, who spoke Creole. So you start to realize all of these cross sections," he says.
"And then, as other members would come and go from the band, they would each bring their own influences. And really, none of the members of the band were cajun musicians. One was a shoegaze musician, and one played with LCD Soundsystem. As each member came into the band, they each brought their own influences. And that, I think, is a big part of how the music has evolved. It doesn't take a cajun musician to play cajun music. It takes the need for a musician to come in and bring their own influences. And we've let that naturally breathe."
All of that brings the Ramblers to 2023, where they've just finished up a long run as part of Poguetry—a collective led by The Pogues' Spider Stacy and Cait O'Riordan, playing the music of The Pogues. Now, with Poguetry effectively retired and the Ramblers back to their own touring schedule, the band is coming to Savannah for two Cajun Dance Party performances at the North Garden Assembly Room at Ships of the Sea Museum. Rest assured, there will be a lot of dancing. But it will also be a stellar showcase of what the Ramblers do best—letting the music breathe, and letting it lead.
A great example of allowing the musicality to naturally breathe is the band's latest studio effort, 2017's Grammy-winning Kalenda. Produced by LCD Soundsystem collaborator Korey Richey, the album—like its Richey-produced predecessor Mammoth Waltz (which features appearances from Dr. John, Violent Femmes' Gordon Gano, and Scarlett Johansson)—is an undeniable envelope-pusher.
Inspired by Richey introducing his MPC sampler to the band and playing 808s through a bass amp, the album is genre-defying and full of left-field moments both instrumentally and sonically. Fuzz bass, dirty vocals, and reverb abounds.
"It felt so good," Michot says of that lightbulb moment with Richey.
"Kalenda was really the first time that we were able to meld the samples and the dance feel of the music, in a more modern sense, with the traditional melodies. It's kind of like the newer it gets, the older it gets."
Lost Bayou Ramblers @Savannah Music Festival
Friday, March 31 | 6:00 & 8:30pm
North Garden Assembly Room at Ships of the Sea Museum
$39 | TICKETS AVAILABLE HERE