FOR DECADES, Jim Collins Bar was a major center of downtown Savannah culture, counterculture, music, and camaraderie.
At the center of that center was Joe Holmen, who ran the bar with a firm but fair hand and also contributed in a major way to the Savannah music scene — both as musician himself and as irascible but lovable host.
Friends, family, and music fans gather this Sunday evening at Coach's Corner for an extraordinary musical tribute to this extraordinary man, who passed away in July 2020.
Delayed by the pandemic, this free tribute show features a reconstituted roster of Joe's own band, Mayhem, as well as a rare appearance by Savannah legends Superhorse. The bill includes popular local artists Bottles & Cans and Anders Thomsen, with solo sets from Tony "Whiskey Dick" Beasley, Joe Nelson, and Doug "Swamp Chicken" Boykin.
Joe was "a real Savannah character," says Kathleen Collins, whose father Jim founded the legendary dive bar on Whitaker Street where Tequilas Town is now, running it until his widely mourned passing in 1989. Joe assumed bartending duties after the death of Jim Collins – another real Savannah character in his own right.
"Joe didn't take any crap," laughs Kathleen. "If anyone caused any trouble, they'd be asked to leave. He always made sure the ladies felt safe and secure there. And he was honest as the day is long. His whole demeanor was just like Dad's."
"Joe didn't suffer fools gladly," laughs his brother Karl Holmen in agreement. "He was a constant fixture at the bar."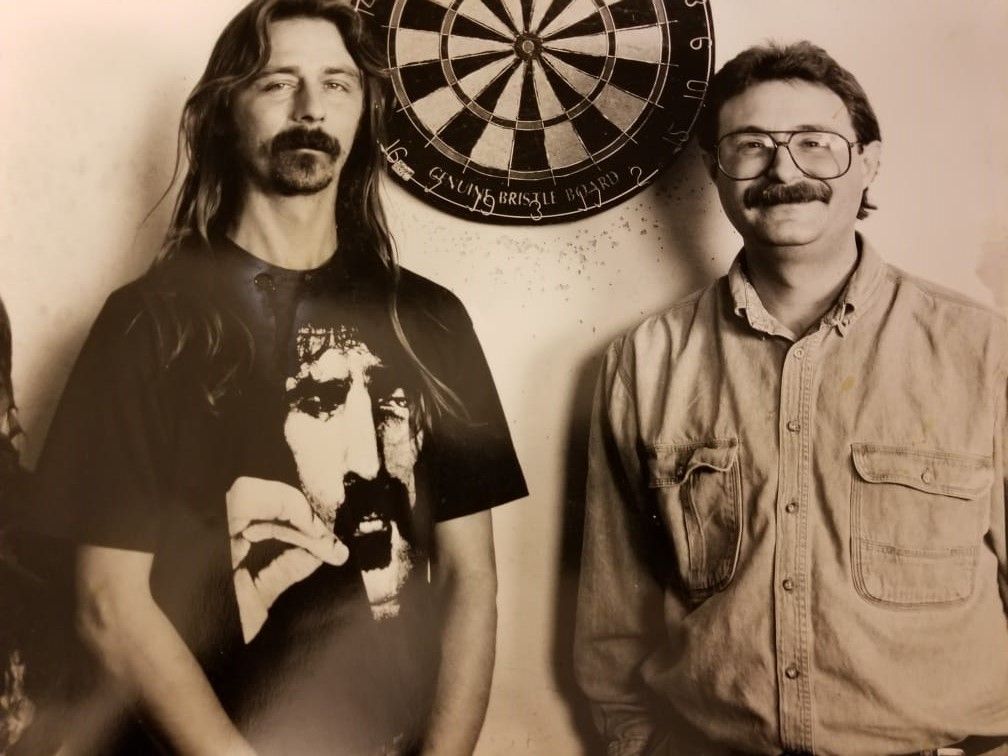 Jim Reed is a member of Superhorse and is playing a key role in putting together the Joe Holmen tribute, at the behest of Karl and longtime local music veteran Tommy Holland.
"I think most folks who knew Joe were in varying degrees fascinated with him for the way he seemed resolutely, incontrovertibly and unashamedly himself. He appeared to have absolutely no interest in changing his beliefs or his behavior to suit a given situation – no matter how minute the tweak, nor how much of a positive benefit would have resulted from such a shift, for all concerned," Reed remembers.
"There is something quite impressive and admirable about steadfastly not giving a fuck in such a brazen way. I have never met anyone else quite like him, and I feel certain I never will."
Karl says his brother's interest in music came later in life.
"Joe was more into sports than music when he was younger. He was a great all-around athlete. He was a really good basketball player, played a little football, a little half-rubber — all the Savannah games!" Karl says.
"Then he ended up at Jim Collins — and that's when Joe became Joe The Legend," Karl says with brotherly humor.
In addition to holding court at Jim Collins, Joe hosted backyard jams on a weekly basis at his home.
"Almost every Sunday afternoon Joe would host a backyard barbecue," Karl says. "That Sunday tradition turned into a regular jam session. We really wanted to recreate that casual backyard feeling with this tribute concert."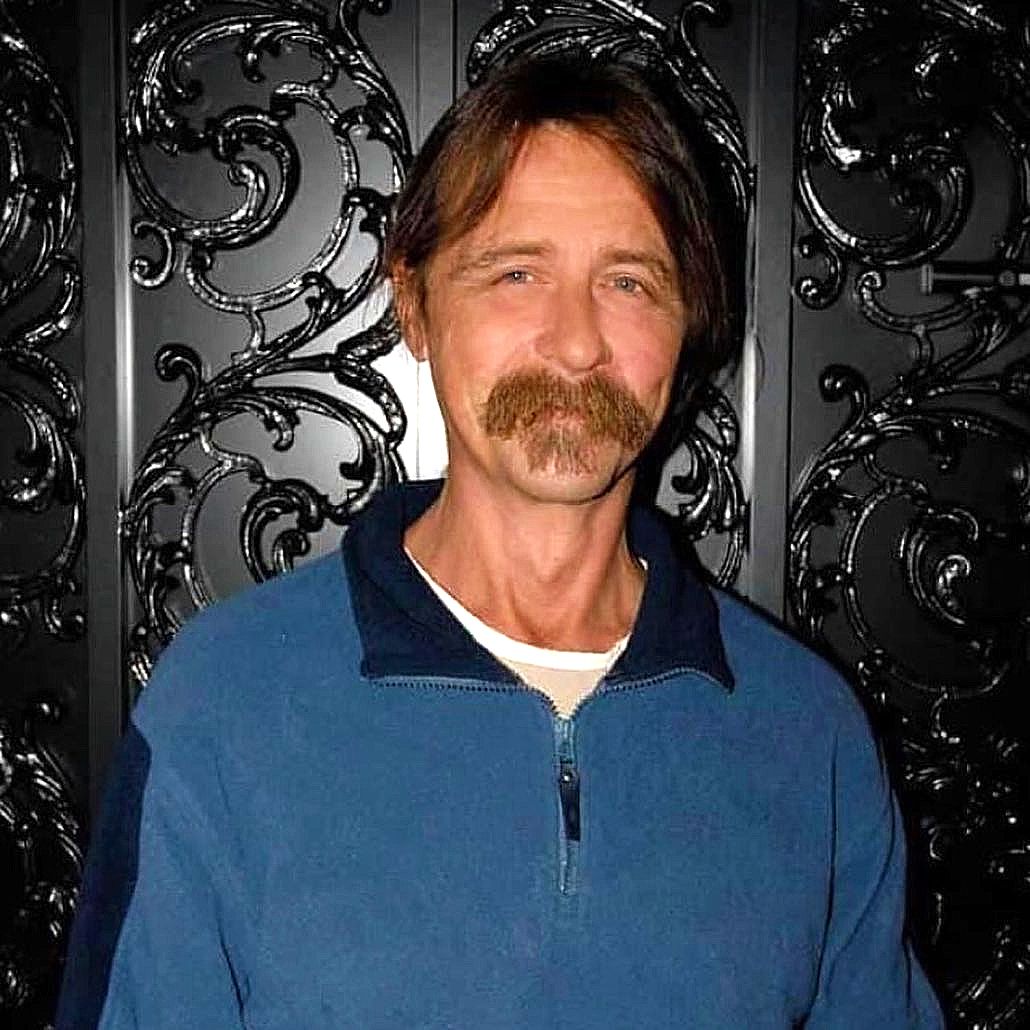 Jim Reed says those backyard sessions on Price Street were where "a rotating, invited cast of local musicians, pals and ne'er-do-wells would gather to imbibe, kibbitz, talk trash and pick a bit on unamplified, acoustic instruments in a small, dusty and unkempt courtyard surrounded on most every side by tall Victorian homes and row houses."
Reed sums the scene up as "a low-rent Paris Salon, curated by late-'70s era Tom Waits and Leon Redbone at their most inebriated."
But to really understand Joe Holmen, you have to understand Jim Collins Bar. It was a classic dive with one pool table and a perennially out-of-tune standup piano, where a year-round Christmas tree was surrounded by quirky mementos signed by famous musicians who stopped in through the years.
"It was a deeply dark, deeply dusty and deeply odd dive of a place. It was the local hangout of choice for visiting musical icons from REM to Bob Dylan to Mose Allison to Herbie Mann," say Reed.
"It was also the kind of small, funky, DIY joint where you could easily find yourself sitting at the warped plywood bar in between a local District Attorney and a homeless person. Or between a millionaire banker or real estate developer and a dishwasher. Black, white, young, old, rich, poor, it didn't matter," says Reed.
"It was a true neighborhood bar. And Dad was the big attraction," says Kathleen Collins. "It was like my second family. It was the kind of place that women knew they could go into by themselves, and know that nothing bad would happen to them, that they'd be looked out for."
The original location opened in the 1960s, where Abe's on Lincoln is today. In 1983, Jim Collins moved to the Whitaker Street location. It shut down for good in the early 2000s.
When Jim Collins himself passed away in 1989, Kathleen and her mother Lola seriously discussed shutting the bar down for good then. Lola had no interest in bartending, and Kathleen had a young child at the time.
"We couldn't fathom staying open with Dad gone," says Kathleen.
Kathleen recalls that it was longtime Jim Collins regular, downtown icon, and facilitator extraordinaire Tom Kohler who made the difference, urging them to stay open and saying he'd help find a way. "He said, 'Please don't shut down!'
"So we decided to reopen in January 1990 on a whim, just Friday and Saturday night," recalls Kathleen. "It went gangbusters! We stayed packed. So we added a third night. Then another. Then another."
With Jim Collins Bar back up and running full-time, Lola and Kathleen knew it was time to bring in someone to also handle it full-time.
It was Tom Kohler who suggested Joe Holmen's name. And the rest is Savannah history.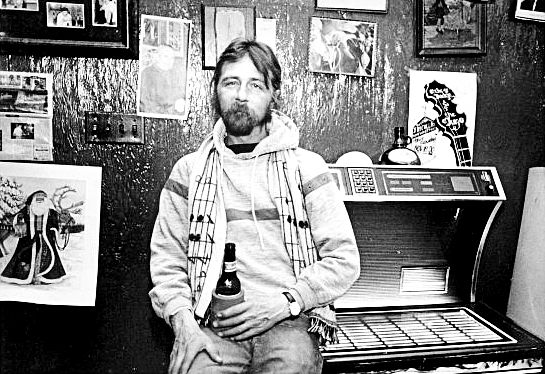 "Joe and my mother made quite a team," remembers Kathleen. "Lola would do the ordering and stocking and cleaning during the day, and Joe came in and ran the bar every night. He really loved her and was very protective of her, and they got along fabulously."
It was during that time period, Jim Reed says, "that Joe transitioned from being a loyal Jim's customer to its main beertender — we called him that because Jim's never sold booze, just beer and wine."
Kathleen says the music scene's relationship to Jim Collins Bar really ramped up with Joe's tenure.
"Joe's connections added a whole different layer to Jim Collins. Before we'd just had a jukebox, there was really no live music," says Kathleen. "We were suddenly attracting a whole younger crowd."
All of the artists performing at this Sunday's show at Coach's Corner have personal connections with Joe, "which is why they were invited," says Reed. "Some of them were casual friends, while others were extremely close with him. In some cases, they will be performing songs they used to perform alongside Joe himself."
Even if you've never heard the name Joe Holmen before, Reed urges you to "look at this as an evening of free live music by some of the area's better-known acts – all of whom are donating their time and talents. Everyone will play short, 20-minute sets, so there will be plenty of variety and likely never a dull moment."
The Joe Holmen Memorial Concert happens this Sunday from 5-10 p.m. at Coach's Corner in Thunderbolt. The concert is free and open to the public, with food and drink available for purchase. Musicians scheduled to perform are Superhorse, "Joe's Backyard Band," Bottles & Cans, Mayhem, Anders Thomsen and Friends, Joe Nelson, Tony Beasley, and Doug Boykin. Spoken remembrances of Joe begin at 5 p.m, with music starting around 5:30 p.m.