The Big Intro:
SEEMS LIKE everybody and their brother has some kind of "Best of Savannah" competition. The founders of The Savannahian worked many years on many editions of Connect Savannah's annual such competition during our time working there.
We're proud of the important community-building work we did with those special issues, and the sense of civic fellowship the awards helped foster, especially at our legendary awards parties.
In many cases this was accomplished despite all sorts of corporate influence and interference intended to wring as much cash from the event as possible. Of course, because money is usually made with all of these types of "Best Of" things, everyone else in town had to jump on the bandwagon, too.
At The Savannahian we're doing our own version this year, but we don't have this problem, since we don't sell ads! We aren't making a dime from this "competition."
While all the votes are totally legit—we platformed all voting on Instagram for a variety of good reasons—our inaugural "Best of The Savannahian" competition is all in good fun.
We're opening the following list of winners with all five of the victors in the reader Instagram Poll, voted on by you!
Following those categories are categories we came up with on our own, choosing our own "winners." It's all open for debate!
We're particularly excited that many of our valued contributors also came up with some categories of their own, and they've all done such a great job with them!
We hope you enjoy this Best of The Savannahian special issue as much as we enjoyed putting it together. – Rachael, Sean, and Jim
Best Power Couple
Jane Fishel and Matt Garappolo
As far as power couples in Savannah go, Jane Fishel and Matt Garappolo are top tier. They're the driving forces behind two of the city's most beloved watering holes, Savoy Society and Pinkie's, respectively. As the city tries to cling to its former funky self amid development, Savoy and Pinkie's feel like the last line of defense in holding up the old guard. As such, Jane and Matt are essentially patron saints of cool in Savannah. That absolutely translates to their relationship: When they're together, they exude coolness.
Runner-up: Tie between Salana Young and Zach Colaprete and Jessica and Mark Lebos
Honorable mention: "Bullshit and liars." Not everyone is in the mood for love, we see.
Cutest Bartender
Tart Johnson
Those eyes! Tart Johnson can make anyone melt with just a look, and he can also make a pretty damn good drink. You can find him at Savoy most nights, shaking up something delicious. If you don't think you know Tart, you almost certainly do: he's been a fixture at many downtown bars and one of the founders of Speedo Sunday, a beloved Tybee tradition.
Runner-up: Clayton Walsh
Best Charity
Migrant Equity Southeast
Migrant Equity Southeast, or MESE, is a nonprofit dedicated to supporting the migrant and refugee community of the Southeast. Its founders, who are all currently working on a volunteer basis, began MESE after the success of La SUYA, or Savannah Undocumented Youth Alliance. MESE has big plans for the future, including education around redistricting and building a physical resource center for members of this underserved community.
Runner-up: Savannah-Chatham CASA
Best Musician
Isaac Smith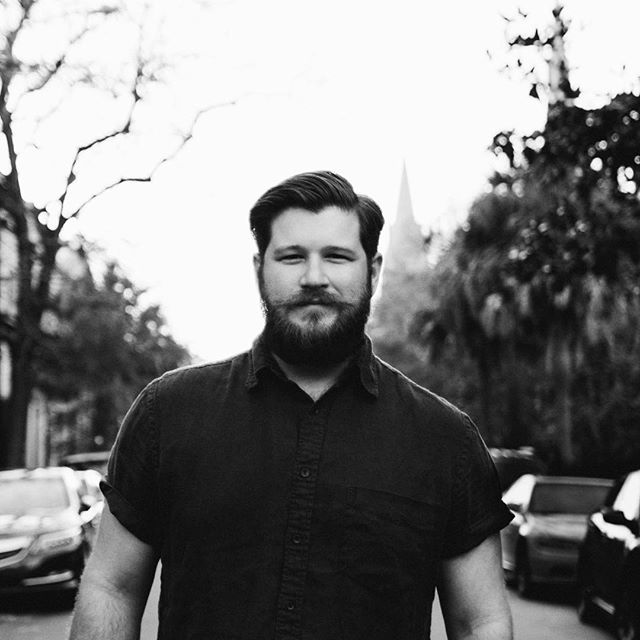 Isaac Smith won Best Musician overwhelmingly, with some wonderful artists not far behind him. There's a good reason he's officially The Savannahian's Best Musician, too. Smith has made himself known over the last several years as a smart songwriter with emotional, connective material that truly appeals to all different musical tastes.
"Young Or Old" is about all you need to hear to understand Smith's approach as a singer/songwriter. There's something about what he does that really embodies the spirit of Savannah in a unique way. Our readers certainly agree.
Runner-up: Eric Britt
Best All-Around Savannahian
John McMasters
From politician to pundit, John McMasters has done it all in Savannah and then some. The California native worked with The Savannahian's own Jim Morekis way back in the Creative Loafing days, then pivoted to politics with his election to Chatham County Commission in the early 2000s followed by a bid for County Commission Chairman. Now, he's most well-known for being the founder of Better Savannah, a weekly show and independent expenditure committee. Through it all, John has been dedicated to speaking up against the establishment and never backing down, garnering an extensive social media following.
Runner-up: Tie between Larry Jack Sammons and James Grey
Fuck, Marry, Kill: Savannah Moneymakers Edition
Fuck: Tourism
Like any good fuck buddy, the tourism industry feels good to play around with for a while. There's a certain thrill to the newness of showing off your clean place and your shiny toys to a new, enraptured onlooker. Look at these aluminum to-go cups! Check out the new arena! Won't this Broughton streetscape look nice once we get it finished? And the gratification we get from it is hard to beat: tourists spent $3.1 billion in 2019, which certainly makes you feel like introducing them to your parents. But eventually, after you get too comfortable and let something embarrassing slip in front of them—the second highest rate of homelessness in the state, the staggering wealth disparity, the crime wave—they're going to stop answering your 2 a.m. texts.
Marry: Ports
Georgia's ports contribute $25 billion in income, $106 billion in sales, and $2.9 billion in state and local taxes to Georgia's economy. The Port of Savannah also moved 21.6% of the East Coast's container trade in 2020. Talk about a stable life partner. Their credit score is over 800 and they're definitely going to want to sign a prenup, but you'll never get turned down for a loan again.
Kill: Development without resident feedback
If there's one trick Savannah loves to pull, it's development without consideration for anyone that actually lives there. Tale as old as time, song as old as rhyme, yada yada yada. It's all done under the guise of making Savannah a better place for all by earning us revenue, but as we learned from Reagan and Bezos, nothing trickles down! Instead, we get a handful of entities who can do basically whatever they want to our city, and the people who live here don't get any say in the matter. It's time to kill this tradition of developers doing whatever they want in the name of "progress" for our city—and to urge them to call it what it is: gentrification. – Rachael Flora
Most Mysterious Construction Site
110-111 Ann Street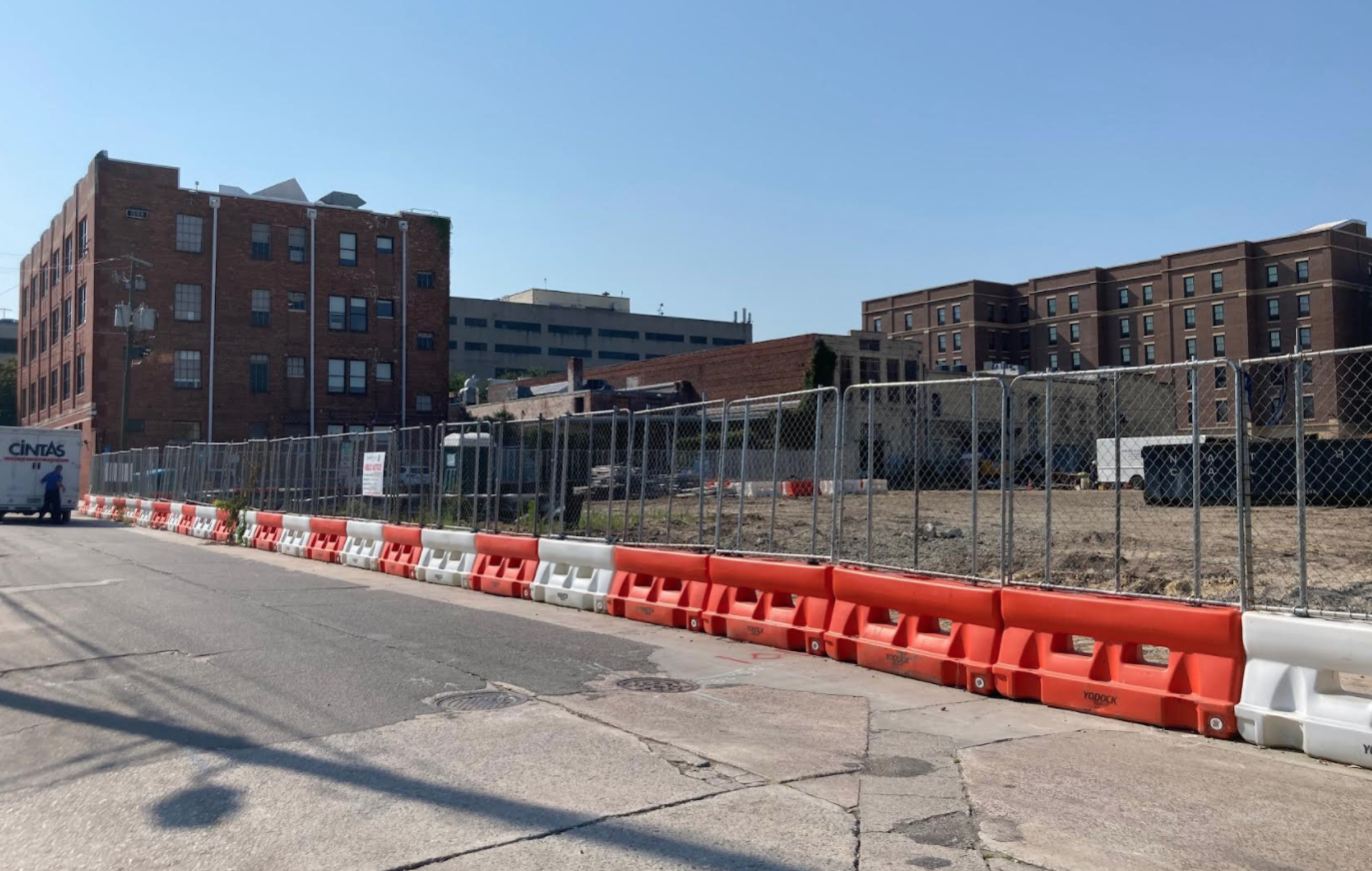 Have you been wondering why there's so much scuttlebutt lately about a possible move to dismantle the old Yamacraw Village housing project, forcing its low-income residents to move elsewhere?
Maybe it has to do with a fancy new six-story boutique hotel and bougie new six-story apartment building being built pretty much directly across the street?
Just a thought!
The enormous, aircraft carrier-size hole in the ground you see now at Zubly and Ann Streets directly adjacent to Yamacraw Village is what's left of a complex of buildings that were deemed not historically important enough to delay the new projects.
The hotel at 110 Ann Street — are you sitting down for this? — is set to have a roller rink, a live music venue, a gallery space, a restaurant and a coffee shop.
(A bowling alley — yes, a bowling alley — was set for the project, but later removed from the plans.)
The 232-unit apartment building at 111 Ann Street will also be six stories. Both the hotel and the apartments received a variance to exceed the current five-story limit in the area.
The apartments will technically comprise two separate buildings joined by a sky bridge (!). They will have two levels of underground parking and a separate, aboveground lot. The 215-room hotel isn't required to have any dedicated parking at all.
How lucky for the developers that the new $11 million "streetscape" on nearby Broughton Street will be done in time to help them out! – Jim Morekis
Best Chase Bank On Broughton Street
The Chase Bank On Broughton Street
Of all the things Broughton Street needed, a Chase Bank was undoubtedly at the top of the list! Some may lament the corporatization of Broughton; the alarming rate at which local businesses have been pushed out of optimal locations thanks to skyrocketing rent, making way for even more chains and big businesses whose sole purpose is to cater to tourists. Some may lament that.
But not I! Not I! I rejoice in the corporatization of Broughton Street! For I, co-owner of a news publication, see the Chase Banks and Walgreens' of our beloved city as shining examples of the Free Market! Only the strong survive in the newly self-christened Booming Broughton Business District!
One day, when The Savannahian is inevitably bought out by [insert corporate news media conglomerate here] and I am made whole with a windfall of cash, I will anxiously await the first issue of the newly redesigned Chase Bank Savannahian. Ask us about our advertiser specials! And, hot tip: try the burger at McDonald's. Yum! — Sean Kelly
Biggest Lie Told About Savannah
That we get 13-15 million tourists each year
You hear it every election time in Savannah, at every forum and in most every candidate interview:
"Savannah gets 13 million tourists a year [or 14, or 15, the number keeps going up with each interview]. Therefore we need to do X thing and if you elect me I'll get it done," etc.
You hear it recited like a litany in dozens of local news stories, uttered as if it were a truth as profound as the sun always rising in the east.
But it's just not true. It's never been true.
Savannah doesn't get 13, or 14, or 15 million tourists a year.
Savannah gets about that many "visitors" per year.
What's the difference? Let me explain.
A visitor is, simply put, counted as anyone who comes into Savannah from outside Savannah for a specific reason.
They might be a tourist, sure. But they might also be coming in from Richmond Hill to shop, or from Effingham County to go to a doctor's appointment. Use your imagination.
The admittedly huge number of visitors includes tourists, but is not limited to them.
What's the actual number of people coming to Savannah literally as tourists, i.e. coming here for pleasure to see sights and have a good time on actual vacation?
According to the private company that documents visitor numbers in Savannah, roughly half that number — about 7-8 million each year.
Or, roughly the same amount as Charleston, S.C., which doesn't use the "visitor" metric that Savannah does and therefore publishes more accurate numbers.
That's still a shit ton of people! Don't get me wrong.
And obviously a day-tripper coming into town from Bryan County might use any number of services that tourists also use. They need to eat too! So it's not a totally screwed-up metric by any means.
And no one is directly lying about it. Visit Savannah, the local tourist bureau, always clearly and carefully says "visitors," not tourists. Though to be fair, they almost never correct anyone on the distinction, either.
So who cares? You should.
All kinds of very important policy decisions are made in Savannah based on the skewed metric, from new hotel permits to another round of Broughton "streetscapes" to drainage projects to local policy on homelessness.
We could go on and on, as I have myself in writing about this issue for decades.
Will said day-tripper from Bryan County necessarily need or want another rooftop bar? Hey, more power to them if they do.
But the developer's architect designing the new rooftop bar might be basing that decision partially on a flawed understanding of exactly who those 13 million — or 14, or 15 million — people coming to town are. – Jim Morekis
Best Spots for Gay PDA Around Savannah
Whether you're two chapstick lesbians, a couple of Sperry-sporting gays, or a box-dyed duo from a sprawling nonbinary polycule, these are the must-makeout spots around The Hostess City.
3. The Garden of Fragrance in Forsyth Park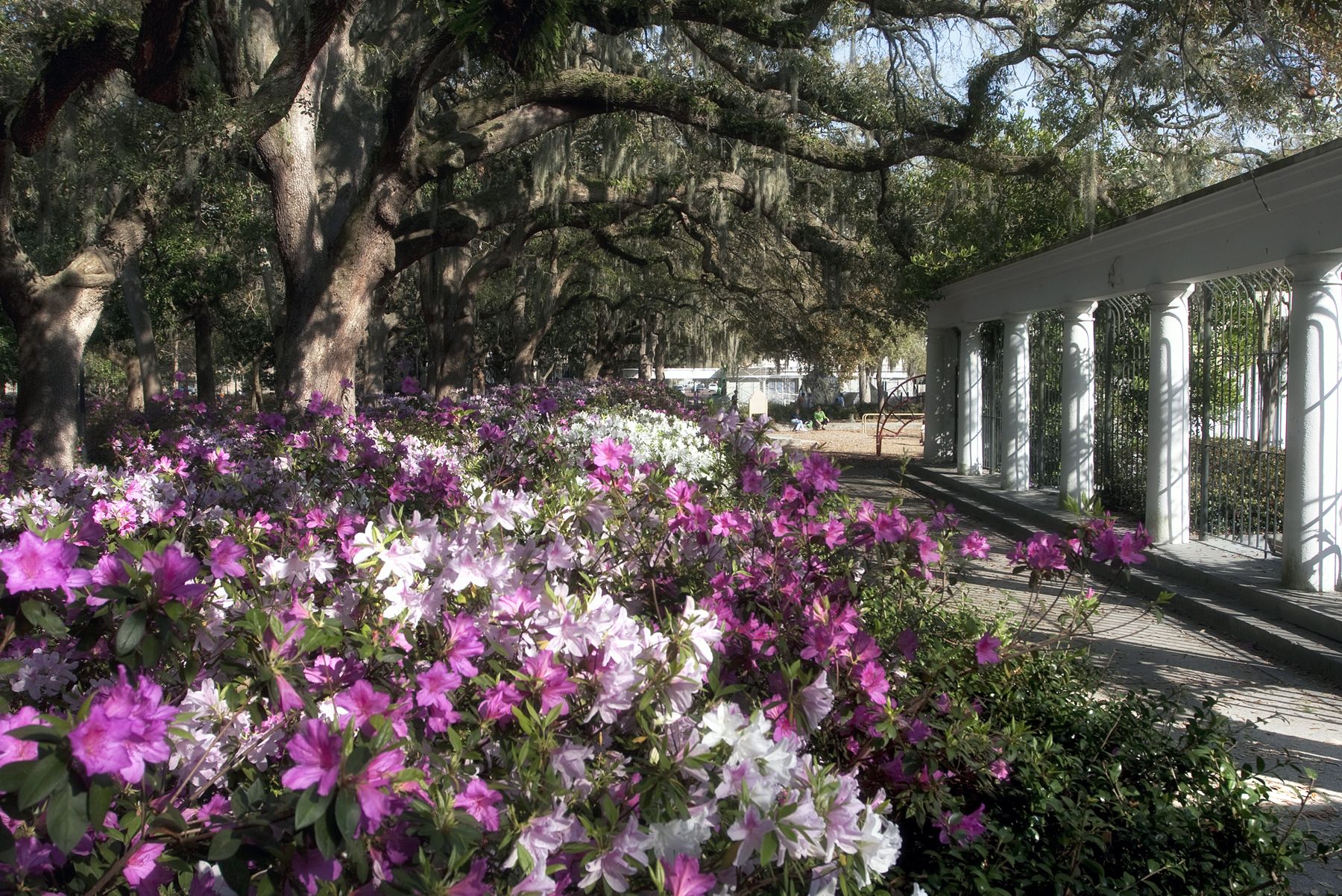 The Garden of Fragrance is closed on weekends and only open from 9 a.m. to 2 p.m. on weekdays. This blatant display of homophobia, coupled with its sensuous array of flowers reminiscent of Judy Chicago's The Dinner Party, makes it an essential spot to give DSLR-toting tourists a taste of lives lived free from compulsory heterosexuality.
2. The Nook Around the Corner from Abe's on Lincoln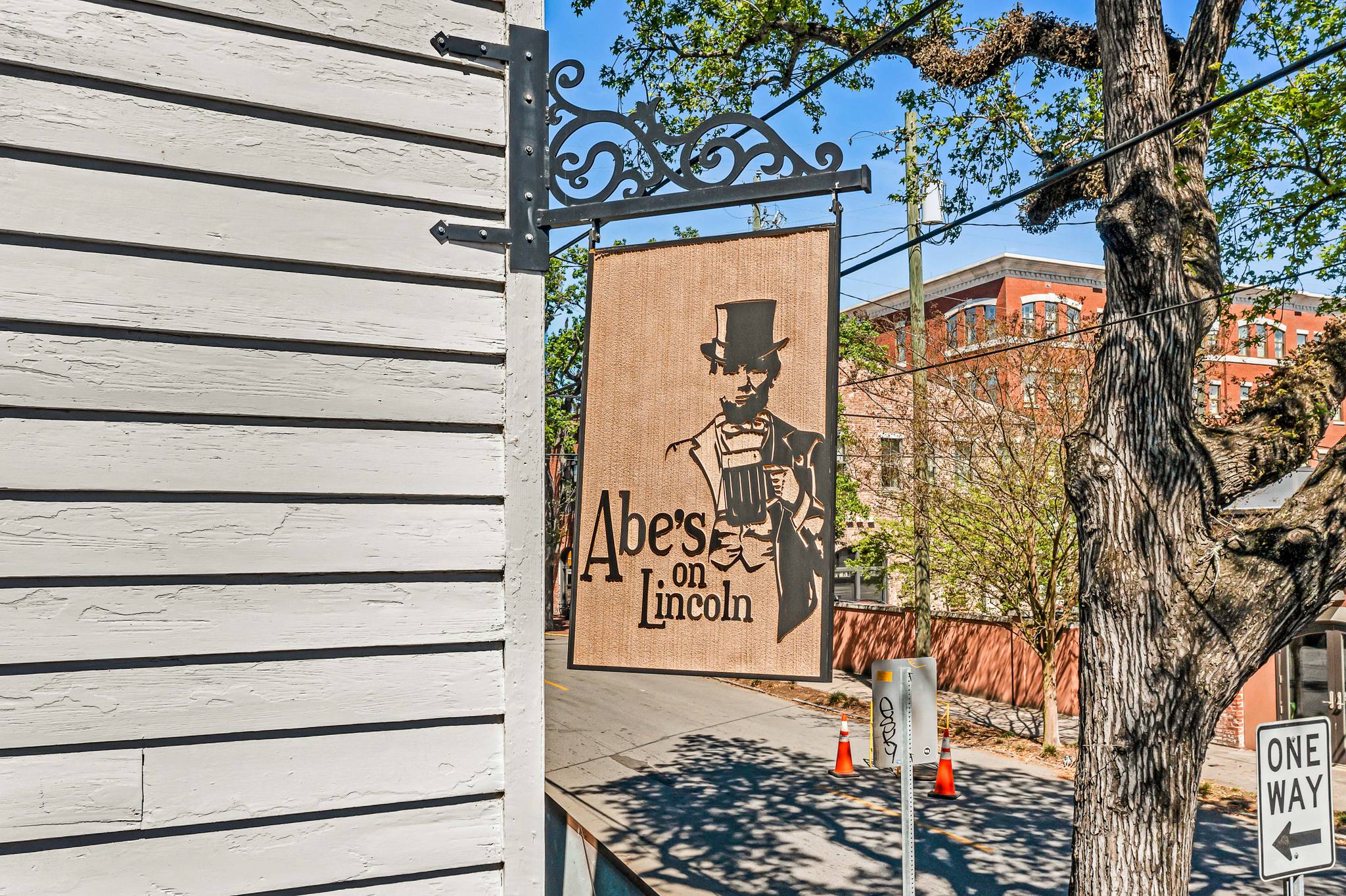 This spot has almost everything you could ask for: a mirror to check the state of your fit before and after your canoodle sesh, a soft and snuggly stucco wall, and the perfect balance between privacy from and exposure to gawking passers-by, some of whom may even buy you and your partner a shot in support of your efforts to spread the gay agenda.
1. In Front of the Black Rifle Coffee Company on West River Street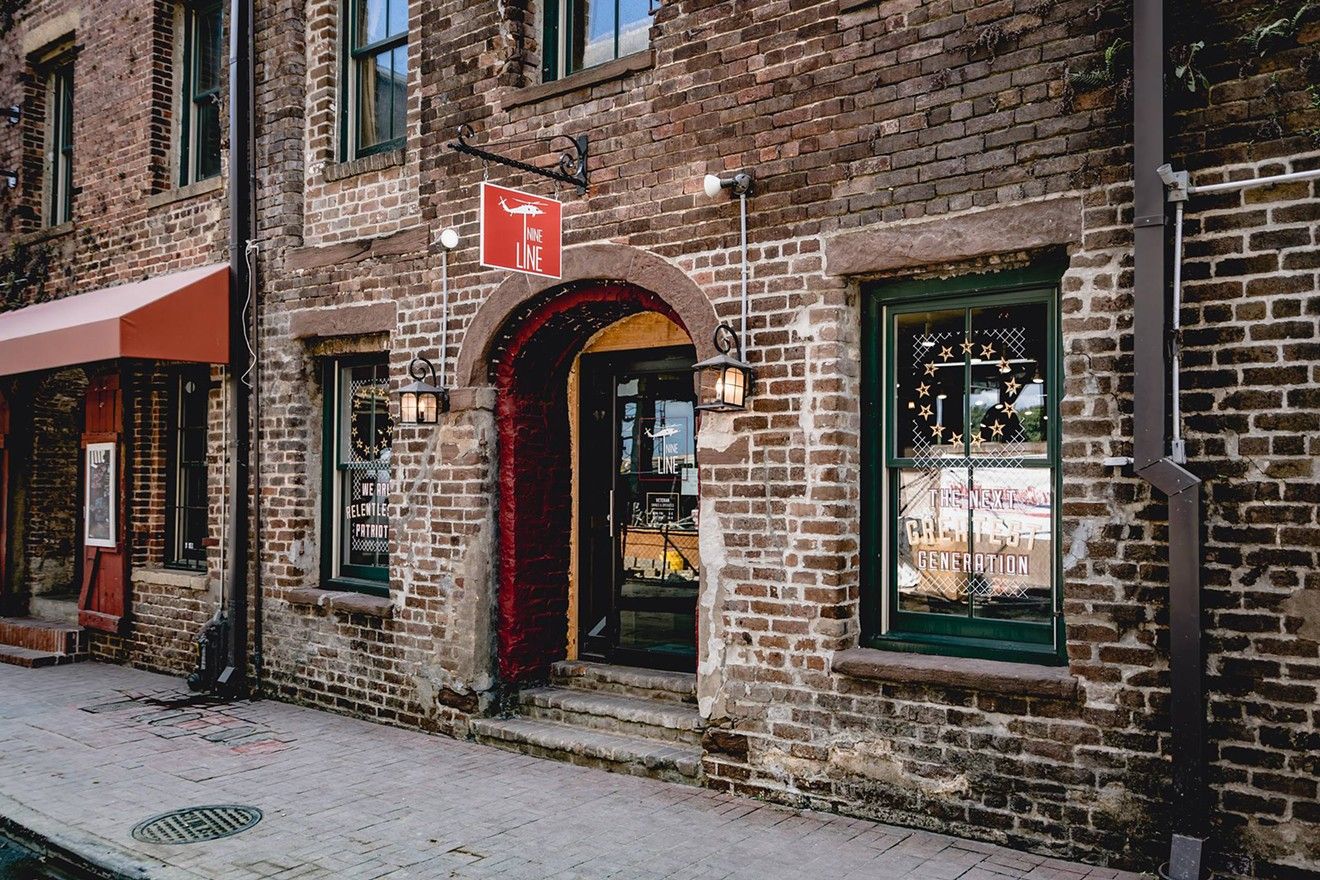 If you have yet to take the nosedive into America's culture war, arguably pushed beyond the point of no return by the reaction of one mercifully late Rush Limbaugh to 2015's all-red Starbucks Christmas cup, it's time for you to go swap some spit with the same sex in front of the Black Rifle Coffee Company. Make the customers feel like Black Rifle's Silencer Smooth, or SS, Roast—a seemingly shameless homage to the most brutal and bloodthirsty repressive arm of the Third Reich's explicitly genocidal state apparatus—doesn't stand for Schutzstaffel, but for super sapphic! It's an itty bitty baby step in moving towards a city and society where the coffee shops—owned collectively by the working class—will not spread messages of homicidal bigotry, but of gay love, affection, and liberation. – Charlotte Tate
Most Un-Plant Riverside Thing We'd Like to See at Plant Riverside
Live Theatre, Dammit!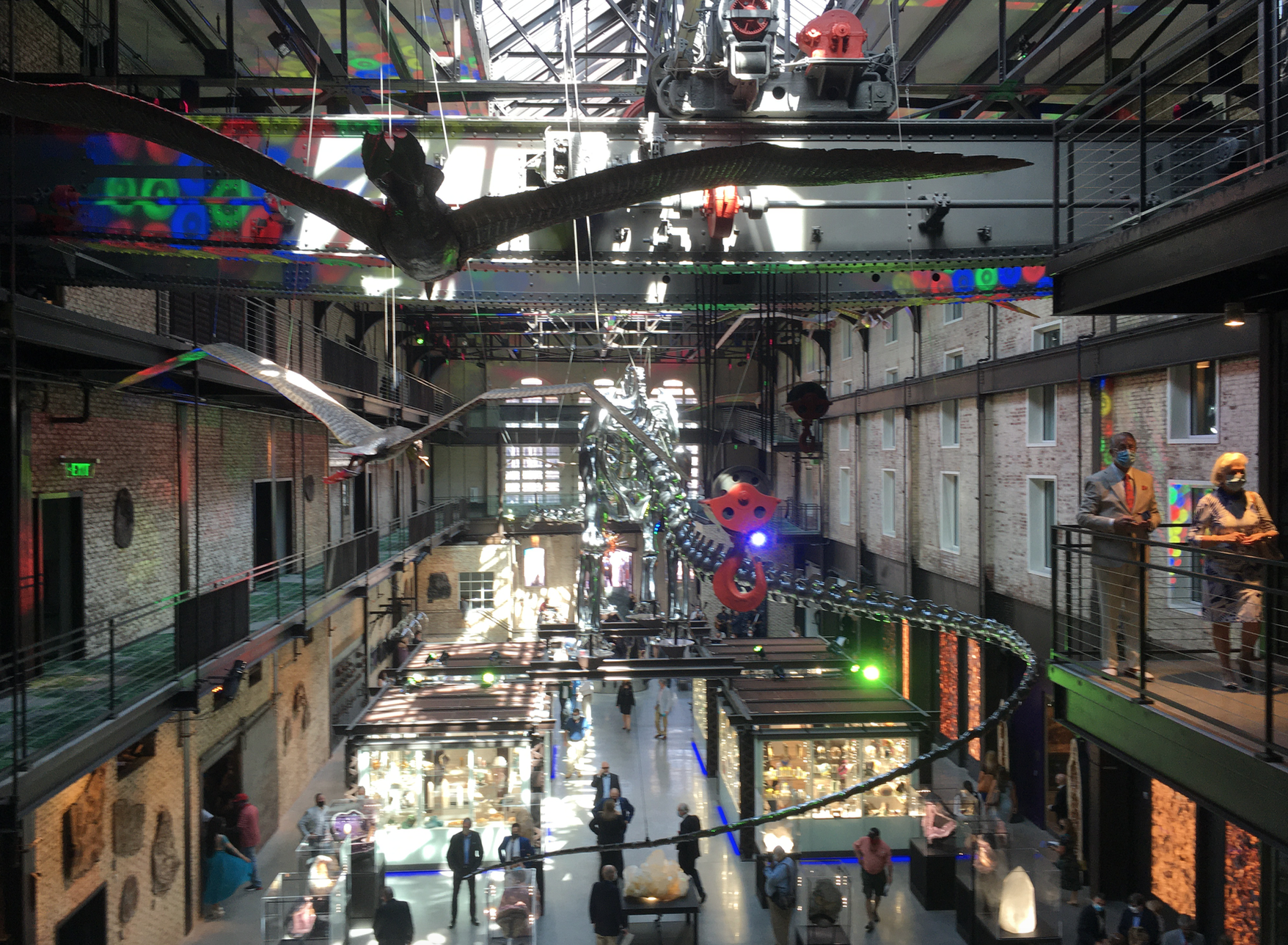 Hear me out.
Plant Riverside — the $350 million hotel/entertainment complex that now dominates the entire west end of River Street — has a huge outdoor performance space.
It also has a large indoor performance venue.
The cavernous "lobby" of the JW Marriott — a former Savannah electric power plant — has thousands and thousands of square feet of unused space.
With replica dinosaur skeletons and pterodactyls hanging from the ceiling!
Just think of the groundbreaking theatrical experiences you could bring into any or all of these spaces, to a diverse and appreciative audience that came to Savannah to have fun and do and see interesting things.
Shakespeare in the Park outside.
Black box theater in the 500-seat indoor venue.
And experimental, guerrilla-style theater throughout the enormous lobby, using all that space to do all kinds of crazy shit.
Think of all the things an actor could hang from or hide behind! Balconies, dinosaurs, giant weird geode thingies! The possibilities are endless.
Anyway, it's never going to happen. But we can dream! – Jim Morekis
Local Band We're Most Excited To See Back
Basically Nancy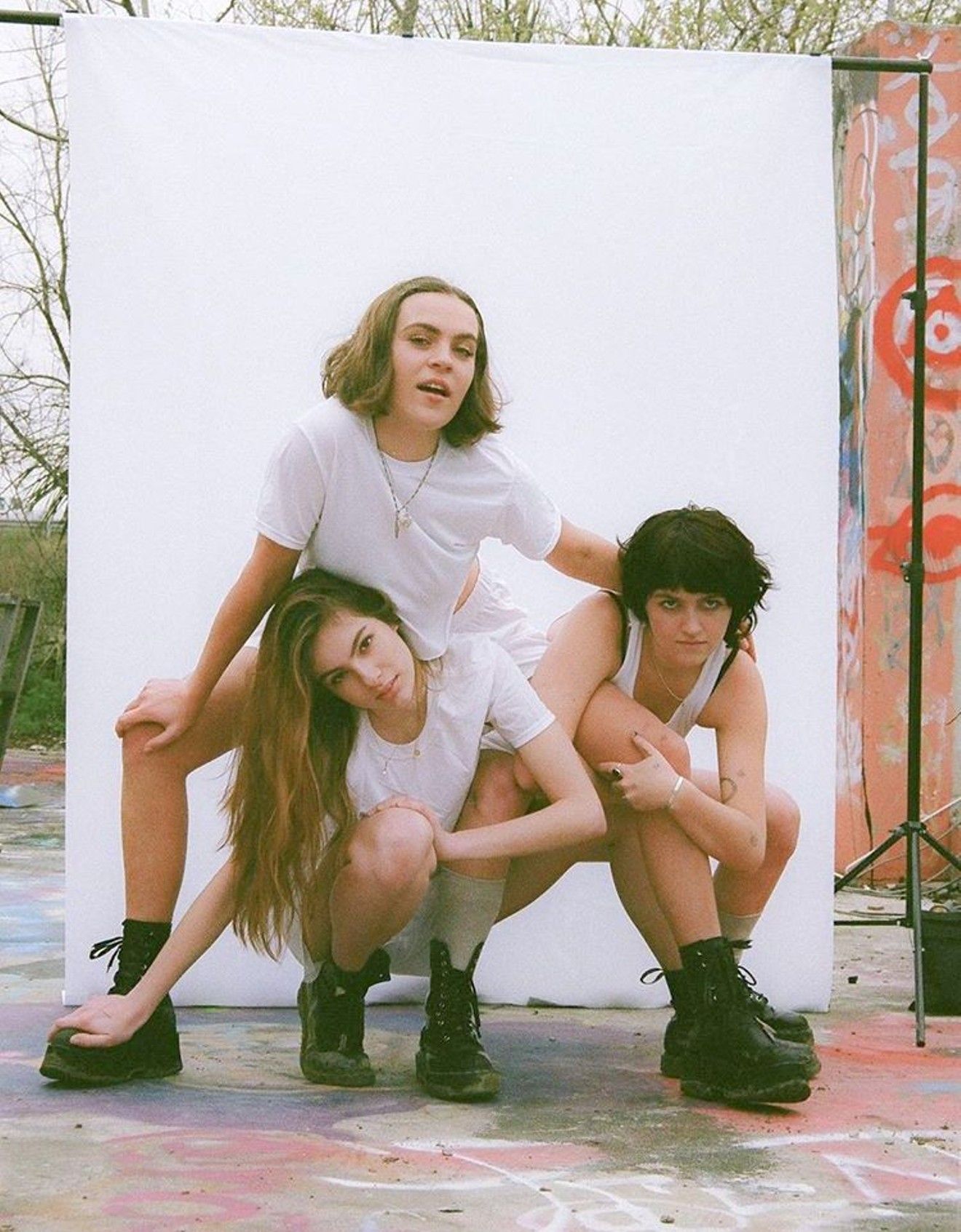 The pandemic caused most Savannah artists to stop playing shows, and there were so many great bands playing regularly that suddenly had nothing on the calendar.
Basically Nancy is a band that I discovered not long before the pandemic, and their activity has been relatively sparse in recent years as it is. But to me, that's what made them all the more intriguing (aside from how fantastic they are, of course). Thankfully, they've been playing some shows in the last few months and have been seemingly much more active.
That's a good thing, because Basically Nancy is a phenomenal band that I think could one day be the biggest buzz band to come out of Savannah in a long time. I'm glad they're back at it. — Sean Kelly
Best Way to Keep Your Shelves Stocked With Books Without Helping to Fund an Obscenely Rich Dude's Space Vacation
The Book Lady Bookstore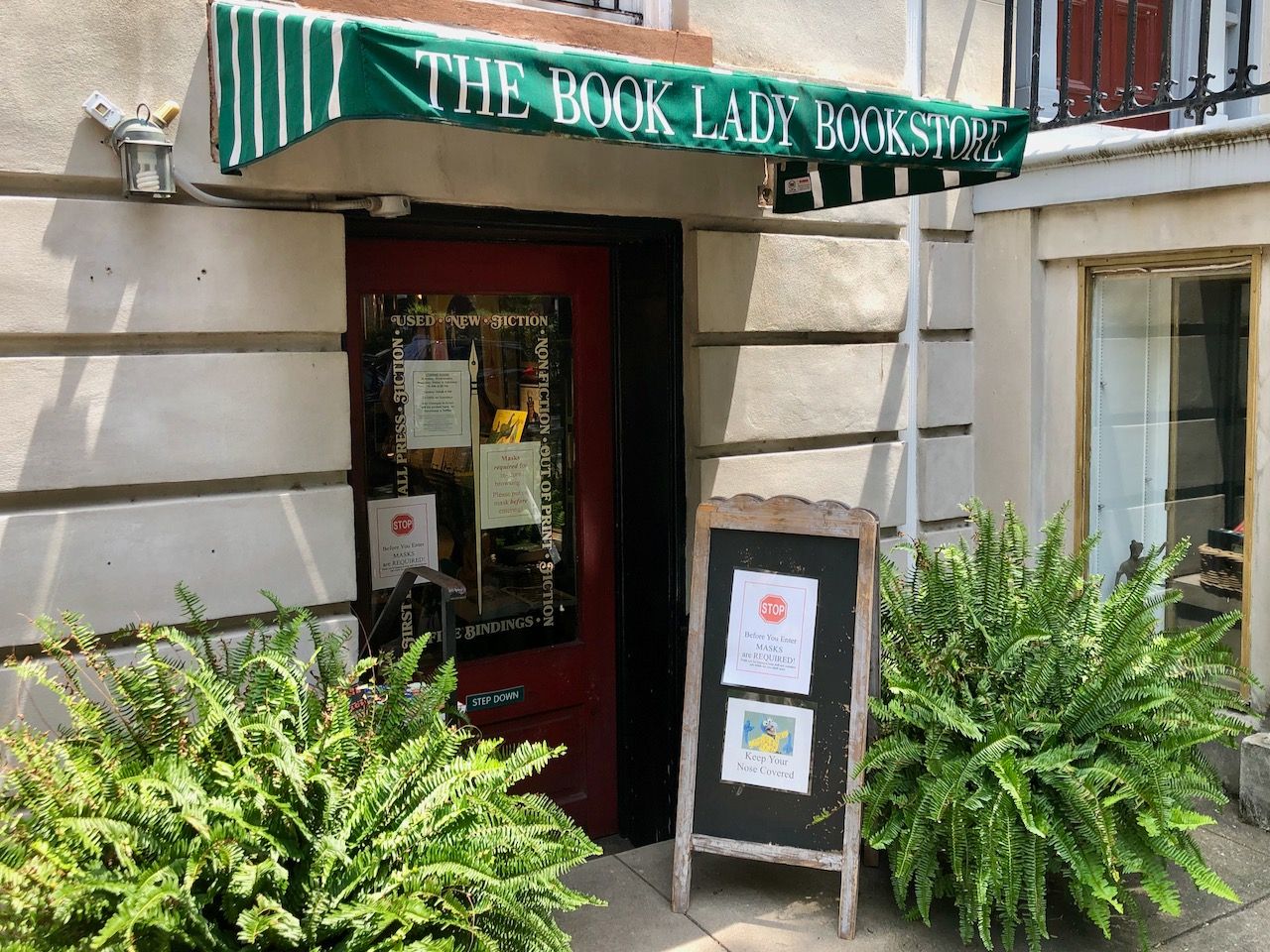 Due to its interior stuffed with books (and a few over-stuffed chairs) and its slightly below street level entry (watch your step!) The Book Lady Bookstore has the magical power to be both cool and cozy, depending on the season. Browsing the shelves — especially the local history and nature sections — has long been one of my favorite activities on blazing summer afternoons and rainy winter mornings. It's one that I missed dearly during the pandemic lockdown.
When I was not able to visit my favorite bookstore, I was tempted by the infinite inventory available at Bezos's Internet General Store, but I discovered this one weird trick: When I found new books I wanted to read, I contacted The Book Lady and asked if they could score them for me. I'd mainly associated the store with used books, but they stock and can order new titles, too!
No, the books didn't arrive the next day. But they did appear on my front porch promptly, each in a kraft paper bag and accompanied by a bookmark and a handwritten note about my purchase. I've never received similar service from Uncle Jeff's Online Mercantile. I still order more items from Amazon than I should, but books are not among them, thanks to The Book Lady. – John R. Bennett
Place in Savannah That Actually Should Have a Ghost Tour
The Port of Savannah
Ghost tours are all the rage in Savannah. From Moon River to the Marshall House to 1790, all kinds of local businesses have a tourist-friendly paranormal adventure story to be told about them.
But if ghosts are real, the place in Savannah that should have a nice long ghost tour is on property you're unlikely to be able to enter unless you work there: The Port of Savannah and surrounding facilities.
The Georgia Ports Authority (GPA) has gradually grown in size and scope to acquire and own much of the land on the west bank of the Savannah River, from Port Wentworth down to the area in the shade of the unfortunately named Talmadge Bridge.
Underneath its thousands of acres of container parking lots, berths, terminals, parking lots for employees, rail yards, etc etc, lie millennia of history — much of it with enough poignant heartbreak to spawn a million ghost stories.
Before being the epicenter of the nation's fourth-largest port — and still growing — the area where the GPA resides was also a major center of Native American population, as well as of area plantations forcing the labor of thousands of enslaved people.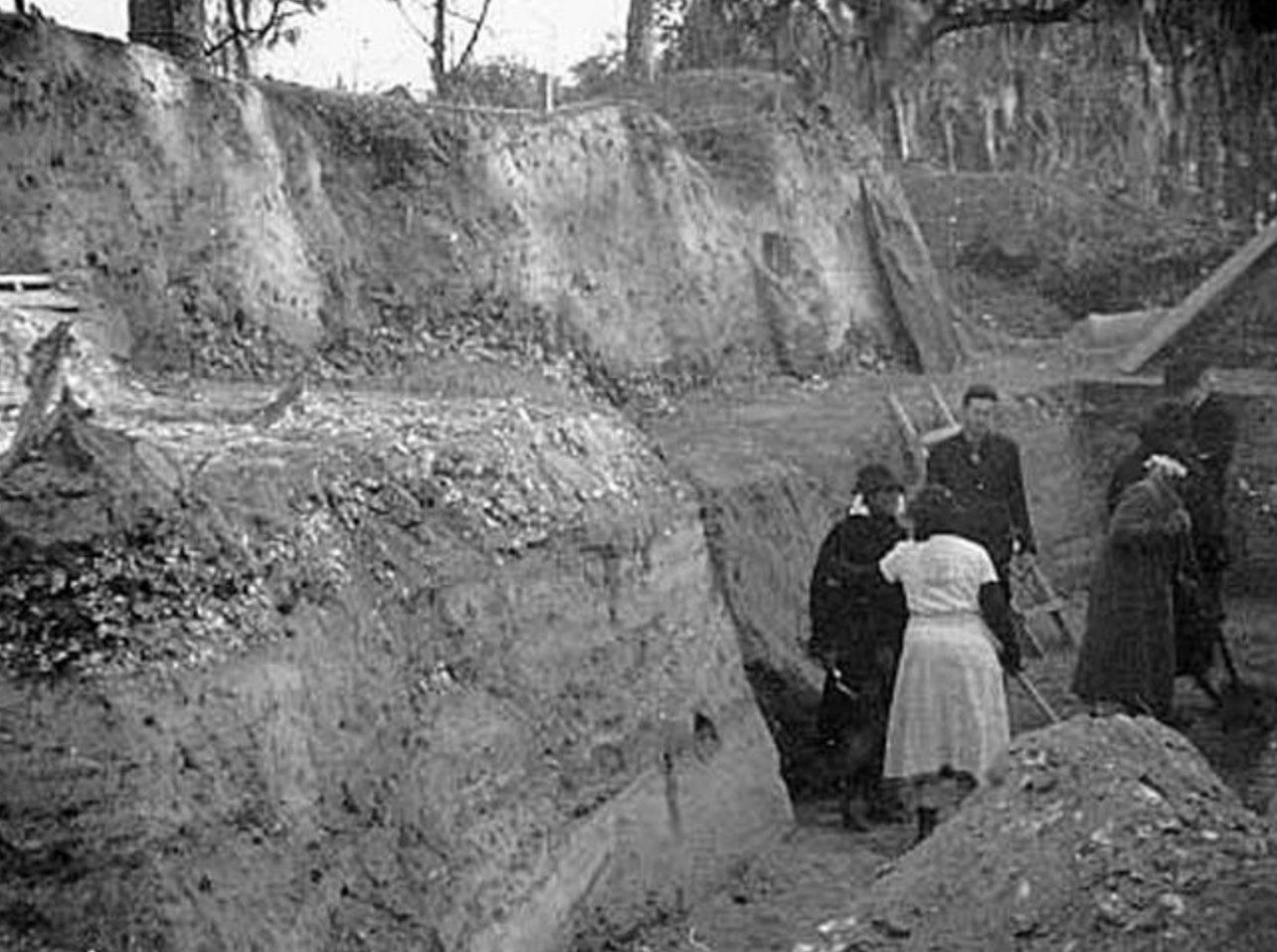 The Irene Mounds are famous in archaeological circles as one of the premier sites of interest for the study of the Mississippian culture of Native Americans, about the time of the medieval age in Europe.
The site of the Irene Mounds — named for a Moravian mission school for Native Americans —  is now entirely destroyed and beneath the GPA docks, near Pipemakers Creek.
Between 1937-1940, however, the Irene Mounds were almost entirely excavated by an archaeological crew funded by the New Deal-era Works Progress Administration.
The Mounds were an important administrative, ceremonial, and religious center for tribespeople all along this section of the Savannah River. Their utter destruction in the name of cheap imports is perhaps symbolic of the predatory annihilation of Native culture throughout the United States.
If ghosts are real, they certainly have stories to tell at the Irene Mounds.
A little further up the Savannah River lie the remains of Oak Grove Plantation, now also on GPA land. Though far from the only slavery-era plantation in the area, Oak Grove is notorious for being what has been called the "mother site" of the introduction of slavery to the colony of Georgia.
Gen. James Oglethorpe, original founder of Savannah and the colony itself, insisted there was no place for slavery in the new colony. Though an aristocrat, he was considered quite progressive for his time, and back in England had helped spearhead a measure to reform his home country's retrograde prison policies.
But he soon ran afoul of moneyed interests in the new colony who wanted to keep up with the growing slave-based economy of neighboring South Carolina.
Chief among these "malcontents" was Oak Grove's owner, Captain Patrick Mackay.
Mackay and other colonists petitioned the Trustees back in England to allow slaves in Georgia. When denied according to Oglethorpe's wishes, Mackay decided on an illicit workaround.
He purchased a plantation and slaves across the river in South Carolina, where it was legal. By 1738, Mackay had moved his slaves illegally into Georgia at the Oak Grove site, which he already owned — the northernmost plantation within Chatham County.
If ghosts are real, they certainly have stories to tell at Oak Grove Plantation, the place where America's original sin came to Georgia.
Between Oak Grove and the Irene Mounds is the famous Mulberry Grove, now also on GPA land.
Mulberry Grove is known in history books as the place where Eli Whitney invented the cotton gin, a device to make the plantation's cash crop more efficient and marketable.
The history books rarely point out that all that profitable cotton was tended and harvested by enslaved people, who never shared in any of the profit.
Not all the history of Mulberry Grove is 100 percent negative. Revolutionary War hero Nathanael Greene was gifted the colony by George Washington for his stellar service to the young nation. Greene was arguably one of the few true military geniuses produced by that war.
But Mulberry Grove was an odd gift, since Greene was a Quaker and an early abolitionist who didn't believe in slavery and often spoke out against it.
Unfortunately Greene did allow slaves to be held at Mulberry Grove while he was alive, but he didn't live there long. He died of heat stroke about a year after moving to Savannah, and his widow Caty apparently didn't share the same reluctance about slavery as her late husband.
If ghosts are real, they certainly have stories to tell at Mulberry Grove Plantation, the place where the cotton gin was invented so that a cash crop based on slave labor was made even more profitable.
Oak Grove and Mulberry weren't the only Savannah River plantations. There's Vale Royal, associated with the Weeping Time. The Hermitage Plantation, where prized "Savannah Gray" bricks were made by enslaved people.
There's Colerain, Whitehall, Rae's Hall, and Brampton, all now on GPA land (the latter being the last known site of dueling in Savannah).
If ghosts are real, they certainly have stories to tell all along the Savannah River under those docks and parking lots and in the shadow of those enormous cranes, unloading cheap consumer goods. – Jim Morekis
Best Way to Practice Patience and Embrace Uncertainty in an Age of Instant Gratification
Film Photography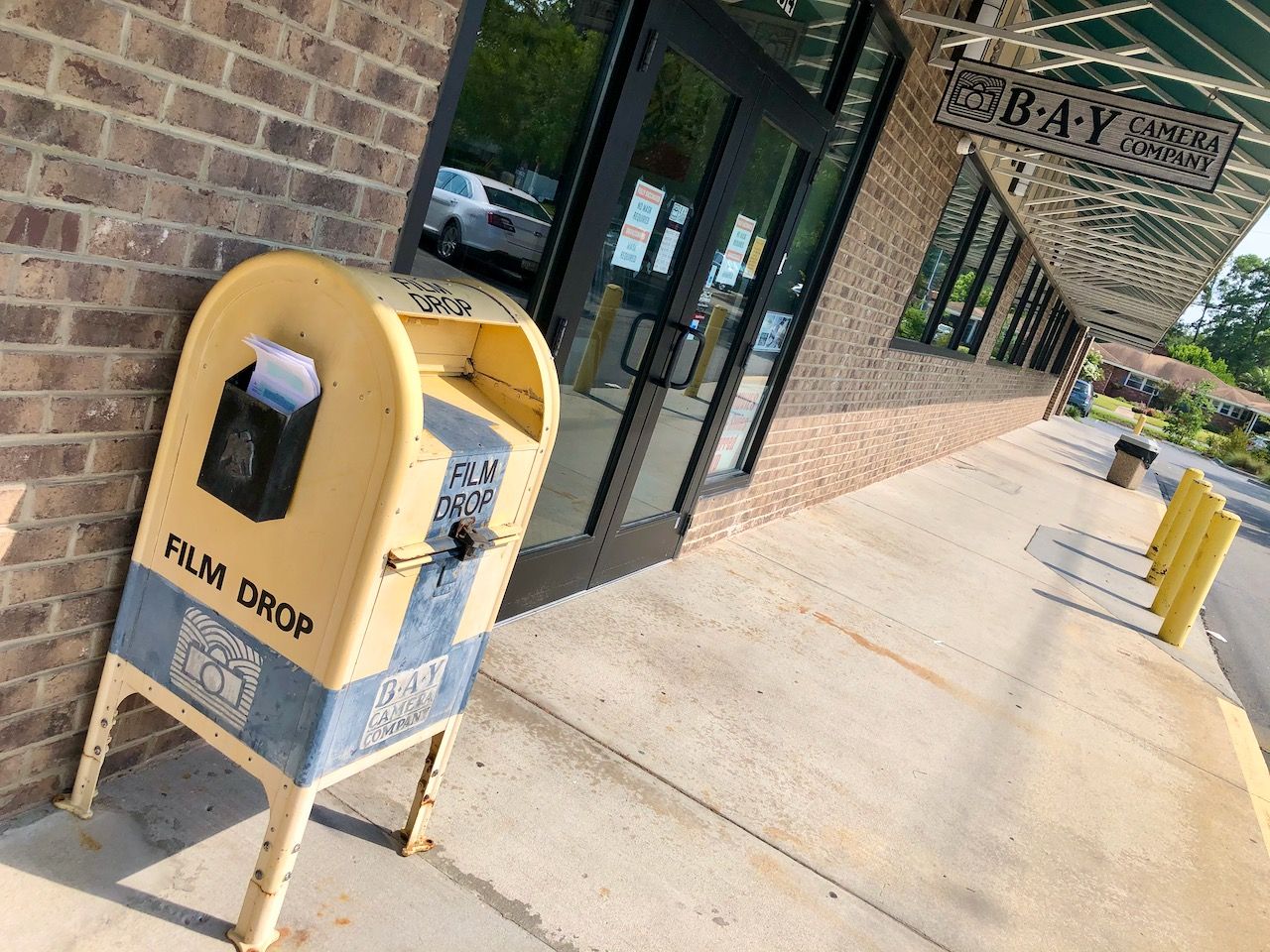 "The best camera is the one you have with you," the saying goes and for most of us that means our phones. Earlier this year I decided to push back against that notion. I was inspired by Henry Rocha, host of the WRUU punk rock show mentioned above, who started shooting film last year. When I saw his images I decided I wanted to do that again. I'd not used a film camera for about a decade.
My return to film photography was enabled by a local asset that many communities — even cities much larger than Savannah — no longer have: A local camera shop with its own film processing lab. When I deposit an exposed roll into the repurposed mailbox at Bay Camera Company, it's usually ready for pick up by noon the next day. For me, the waiting is the magic part.
The anticipation of seeing how good (or, more often, how bad.) the images turn out is a refreshingly uncommon sensation in our time, in which books, movies, and music are instantly accessible. It truly takes the "Insta" out of Instagram. (I do post some of my film camera images on Instagram, however).
To make the experience even more exciting and mysterious, I'm using cheap plastic cameras that are known for producing unpredictable results. My collection includes the art school staple Holga, its cousin the Debonair, the inexplicably named Vivitar Ultra Wide and Slim, the truly bizarre Blackbird, Fly, and a brand new entry into the world of terrible cameras, the Ilford Sprite 35-II. Each time I retrieve my processed film, a surprise is guaranteed. Long live Bay Camera! – John R. Bennett
Best Place to Observe Woo Girls in Their Natural Habitat
McDonough's Karaoke
For the uninitiated, a Woo Girl is simply a bachelorette, and "WOOOOO!!!" is their ritual mating call/bonding signal.
Whether from a Slow Ride pedal trolley, at the bar doing shots, or on the porch of their Airbnb as they pregame before going out on the town, you'll hear this sound wafting through the dusk and evening on any given Friday or Saturday night in Savannah.
Much like an invasive species, Woo Girls aren't from here but we're pretty much stuck with them, at least for the time being.
Savannah is reckoned by some industry experts to be the number-one wedding destination city in the entire country. This is not a secret to developers and planners. Ever wonder why every new hotel has to have a rooftop bar?
Those aren't so Gladys and Frank can split a Mountain Dew before going on a ghost tour — they're to entice bachelorette parties by the bushel with the irresistible scent of White Claw.
Taking an anthropological point of view, where is the single best place to observe the habits and rituals of the basic Woo Girl?
I'd have to say at McDonough's karaoke, which is itself one of Savannah's most cherished, longstanding entertainment offerings.
Sit back and document not only the surprisingly predictable ritual power dynamics within the wedding party itself — even as the shots rain down and the bad singing gets worse — but the hardball politics as multiple hunter-gatherer bands of Woo Girls negotiate how to share the space and the stage.
Spot who is the natural, Alpha Female leader appointed within each Woo Girl faction to speak and negotiate for the entire group.
Who's next to sing? Who will sing what song when singers from two different Woo Girl tribes want to sing the same one?
Will the two Woo Girl parties signal their detente with a mutual duet? That's the real question! – Jim Morekis
Weirdest Song That Woo Girls Sing On Slow Rides
"Zombie" by The Cranberries
For roughly 30 years, beginning in 1968, The Troubles plagued Northern Ireland, the Republic of Ireland, and other parts of the United Kingdom. This decades-long series of violent attacks and bombings is sometimes described as a low-level war, fought between unionists/loyalists—primarily Protestants—who wanted Northern Ireland to remain part of the UK and Irish republicans who wanted Northern Ireland to secede from the UK and become part of the country of Ireland.
The Cranberries' 1994 hit "Zombie" is one of many powerful protest songs written in response to the violence perpetrated on both sides of the conflict—particularly a 1993 bombing in Warrington, England that killed an 11-year-old and a 3-year-old. I've long been interested in The Troubles, having a grandmother from Northern Ireland and a grandfather from the Republic of Ireland. "Zombie" is possibly the most mainstream/popular example of a song written about this unspeakable violence.
Imagine my surprise when, one bright summer day in 2016, I was casually strolling downtown with my wife and brothers when I heard a faint sound that began getting closer and closer to us. I recognized the beautiful voice of the late Dolores O'Riordan powerfully conveying the emotion of the subject in the verse of this haunting song.
But just as soon as the chorus kicked in, O'Riordan's voice was drowned out by the blisteringly loud, alcohol-soaked chorus of none other than a group of Woo Girls, screaming the chorus hook as if they were singing along to Eddie Murphy's popular 1980's dance hit "Party All The Time." In between lines, the obligatory "woooooo" echoed through the streets as they "pedaled" their Slow Ride to its destination and sipped their IPA's.
It was a sight to behold; like nothing I'd seen before. Quite honestly, it was one of the most amusing things I've ever witnessed.
Clearly, the Woo Girls knew not the seriousness of this song, or the sheer intensity of the lyrics. And yet, the drunken confidence with which they belted out the pre-chorus lyric, "With their tanks, and their bombs / And their bombs, and their guns," made me realize just how much a song—no matter how dark—can become just another mindless alt-rock hit in the repertoire of a bachelorette party who just came from brunch at The Lady and Sons.  – Sean Kelly
Most Shameless Tourist Activity For Locals
Savannah for Morons
Spend any amount of time in downtown Savannah and you'll see your fair share of tourist traps: trolley tours, pedal pubs, walking tours, horse and carriage tours, escape rooms, the ilk.
These might be perfectly fun activities, but locals turn their nose up at them, deeming them "tourist traps." (I recognize the irony.) Going on a trolley tour, in some circles, actually takes your Savannah street cred away completely. But going on stuff like this is actually kind of … fun? It might take some persuading from your friends, and it might make you feel like a bad local, but damn, if it isn't fun. And in some cases, you actually learn more about where you live.
If you're going to commit to doing any tourist activity, let it be the Savannah for Morons Trolley Tour. The tour is put on by Front Porch Improv, led by two Savannah couples: Brianne Halverson and Daniel Gilbert and John and Dolly Brennan. Since the beginning, the Front Porch team has been intentional about supporting our community, from partnering with local businesses to hiring local artists to paint their theater.
Supporting the Morons, then, is a natural next step. The tour is 90 minutes long and goes beyond just pointing out a building. The Moron Twins who host the tour change outfits, perform skits and musical numbers, and roast Savannah's history and lore. It's the perfect way to learn more about our town without admitting we don't know it all. – Rachael Flora
Best Bar to Take Your Tinder Date To
Aqua Vitae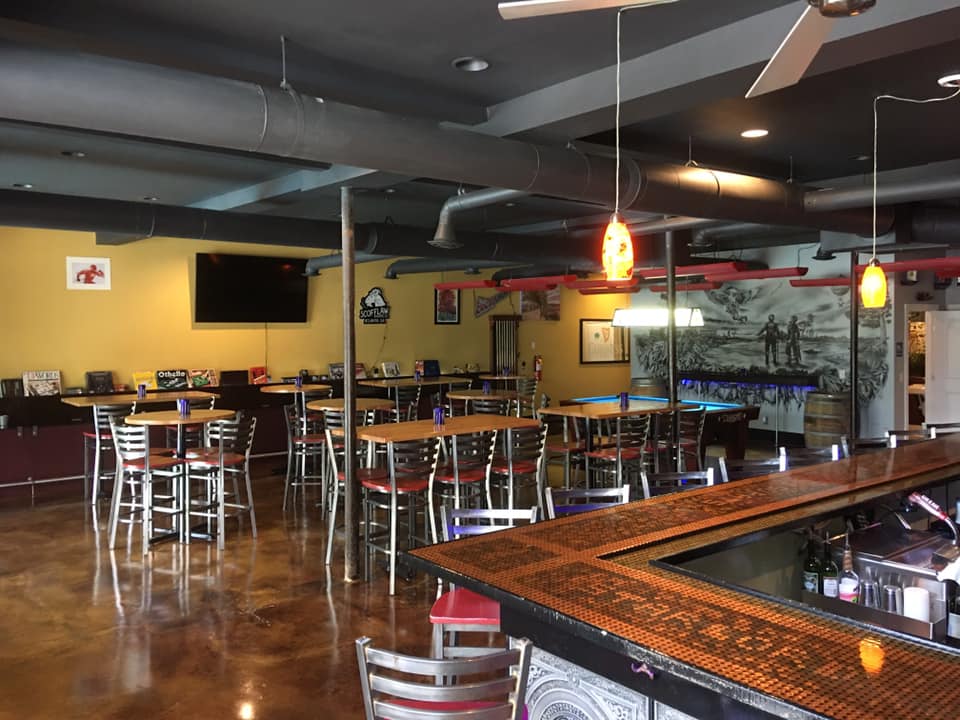 Where to take your hot new Tinder fling for your first date? You can't go to any of your regular haunts. If you stay downtown, you're both going to run into people you know, and you'll have to make the snap decision to introduce them as either your friend or your date and hope to God you made the right choice. Plus, people will see you and will talk about who you're with and if they think it's a date or not. If you're casually dating a few people, this will be a veritable disaster.
No, you need to go somewhere that's off the beaten path, the antithesis of Cheers, the place where no one knows your name.
Enter Aqua Vitae, the quiet, humble bar on the edge of Midtown. Nestled at the end of a strip of offices, it's certainly a destination bar: nobody is just bumping into this bar. Plus, there are several points of entry for you and your date. If you're nervous and want to clear the air with a little friendly competition, there are pool tables and board games on retainer. If you want to impress them with your music taste, there's an electronic jukebox. And the drinks are cheap!
If you end up getting sloppy and making out at the bar, you'll be the automatic center of attention for a very small bar. If you end up hitting it off, it's an easy location to Uber away from and get down to business. And if you last as a couple, the bartenders will remember you and it'll be a cute little love story. There's no way you lose here. – Rachael Flora
Best Bathroom for a Mirror Selfie
Pinkie Masters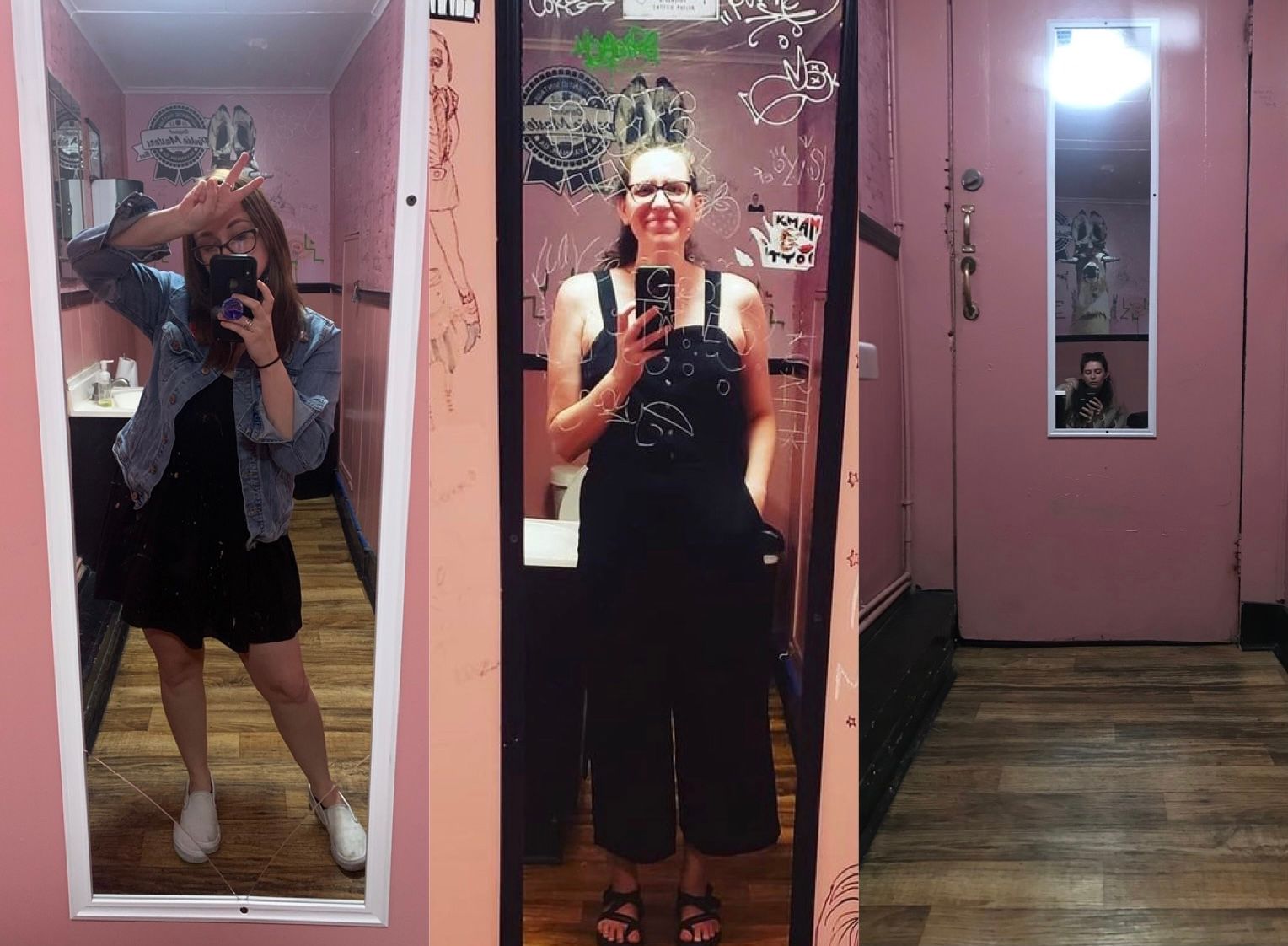 Ah, yes, the mirror selfie. It's the best way to show off the fit while also proving you're out and having fun. People love to hate on the mirror selfie, dismissing it as vapid and downright silly, but if we're going meta here, isn't life itself kind of vapid and silly?
Anyone who has ever taken a mirror selfie in a bar bathroom can tell you that the difference between a "good" bathroom and a "bad" bathroom is stark. There are many elements here that come into play: bad lighting, cluttered background, dirty mirror, possibility for embarrassment by onlookers. A good bathroom, for comparison, is not only perfect on these fronts but can be distinguished from other bathrooms—ideally, your followers know where you are based on your selfie.
So many bathrooms in Savannah come close to achieving mirror selfie perfection, but have to be struck down for technicalities like a short mirror or ugly walls. Like, fine, I'll still take the photo, but I probably won't post it.
There's one bathroom that reigns above all others in this category, and it is the Pinkie's restroom on the right. It would net a perfect 10 from the IOC. Talk about first in its class: this restroom has quirky fun wallpaper (bright pink checks that you can fill in!), a full-length mirror to capture the entire fit, a single stall and locking door so you won't be interrupted, and a distinct look.
Everyone knows that you are in the Pinkie's restroom when you take this selfie. It is indisputable.
There's an old adage I like to live by: "If you didn't take a selfie in the Pinkie's bathroom, did you really even go out?" – Rachael Flora
Best Hangover Food
Naan On Broughton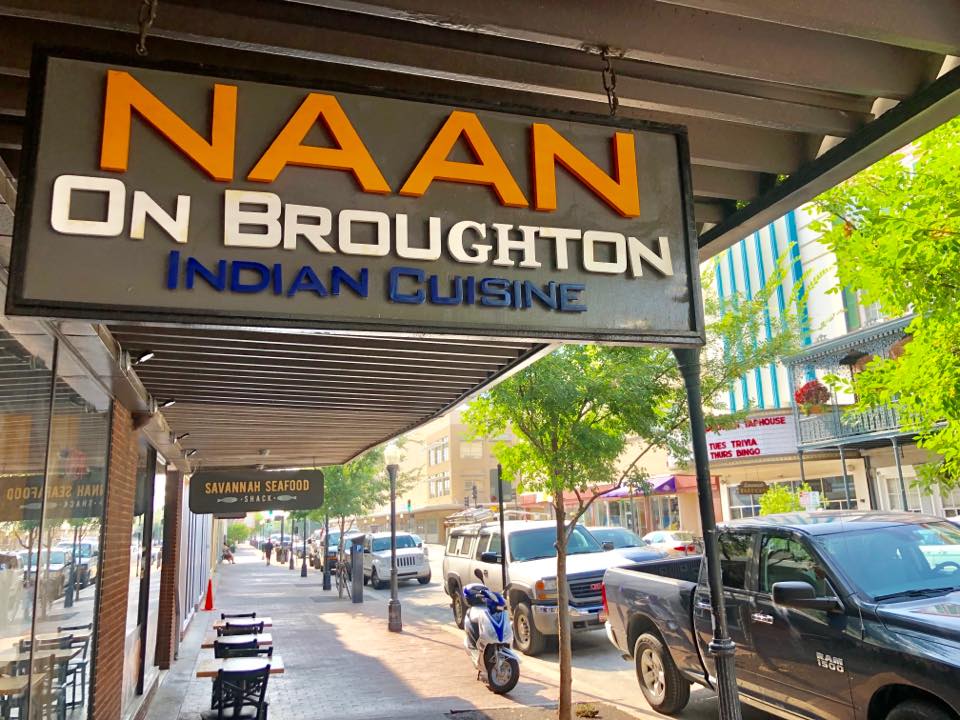 Truthfully, it's been several years since I've had a hangover, so I had to think about this one a good bit. When I asked Jim and Rachael for their thoughts, it turns out Jim and I both had the same idea: Naan On Broughton.
Indian food is an addiction for me that came a bit later in life—it wasn't until maybe 8 years ago that I first tried vindaloo and was forever changed. Taste of India was my go-to when I moved to Savannah (I even took my wife there on one of our first dates), but when Naan On Broughton opened it truly changed everything for me.
Truly, if you're an Indian food lover like I am and apparently Jim is, then there is no better cure for your Sunday morning hangover than some house special curry or tandoori chicken. I'm always partial to the lamb vindaloo, especially as a hangover helper. And, of course, you'll need some garlic naan and papad to really cure what ails you. If you haven't tried Naan before, or you haven't experimented with it as hangover food, make sure you get over there ASAP. – Sean Kelly
Best Coffee Shop With a Fox Mascot
TIE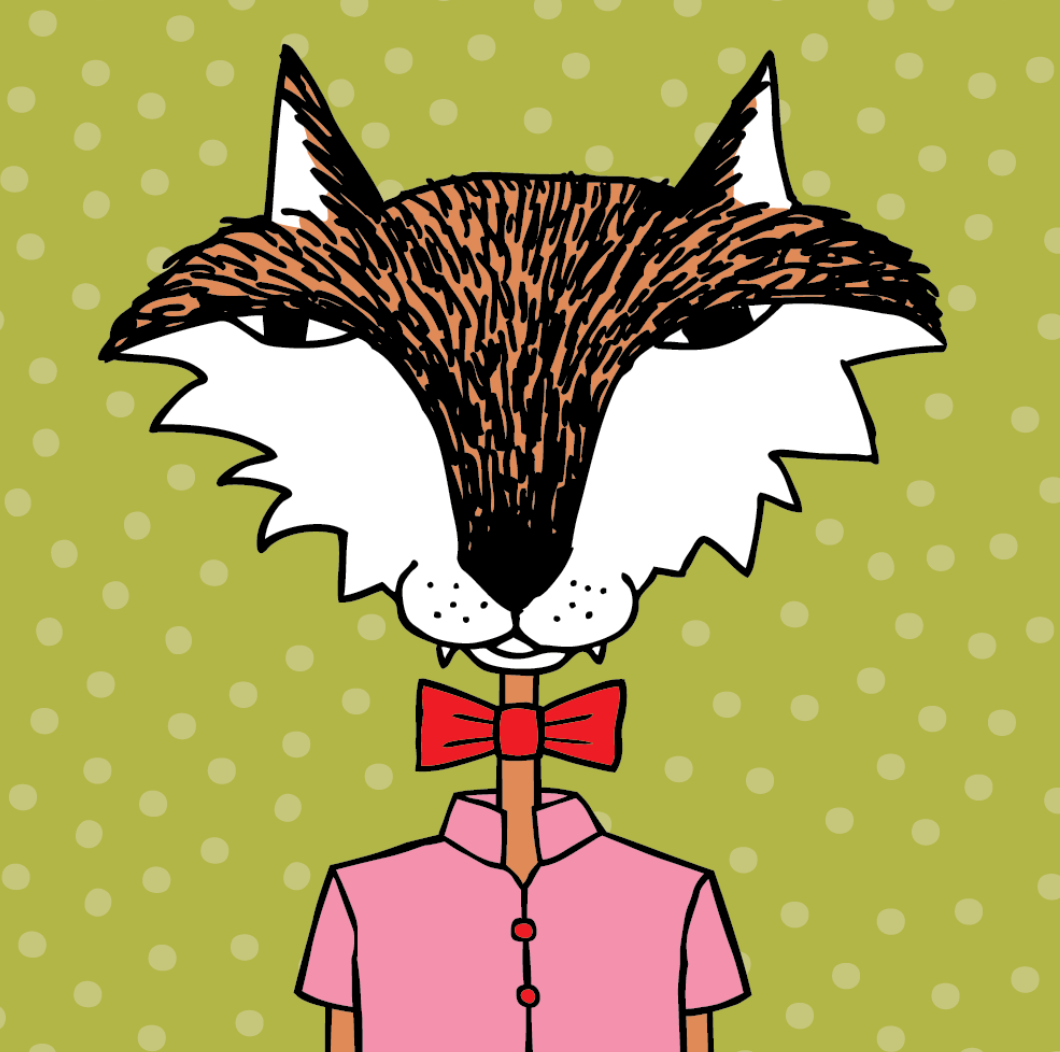 Look here. We aren't just coming up with a category so narrowly defined that there can only be one painfully obvious possible winner, to whom we then go and sell a "thank you" ad to.
No way.
We don't sell ads at The Savannahian! We are strictly a nonprofit, subscriber-based media outlet.
So far be it from us to indulge in any of those shameless capitalistic shenanigans. We wouldn't even think about it.
When we pick the Best Coffee Shop with a Fox Mascot, there are actually several.
Foxy Loxy Cafe on Bull Street
The Coffee Fox on Broughton Street.
And another Coffee Fox on Louisville Road.
So we're calling it a tie between Foxy Loxy and Coffee Fox.
Two, count 'em, two winners in a category so narrowly defined that there can only be one painfully obvious possible winner! We're full of surprises here at The Savannahian!
The punchline is that they are all of course part of the same company, owned by local entrepreneur extraordinaire Jen Jenkins.
In the not-quite-coffee shop category are some other, equally excellent Jenkins-owned properties, Fox & Fig Cafe and Henny Penny Art Space & Cafe.
Not only is the coffee great — as well as Foxy Loxy's Tex-Mex menu, a nod to Jenkins's Texas roots — but this group of ventures could legit be taught in business schools as models of how to run, staff, and grow a small business.
Plus, who doesn't like foxes? So cute, yet so mysterious!
In a city that is often notoriously antagonistic toward small businesses of just about any kind, Jenkins's success story is all the more amazing, and worthy of many awards. – Jim Morekis
Best Thing to Order from Fancy Parker's
Chicken Tenders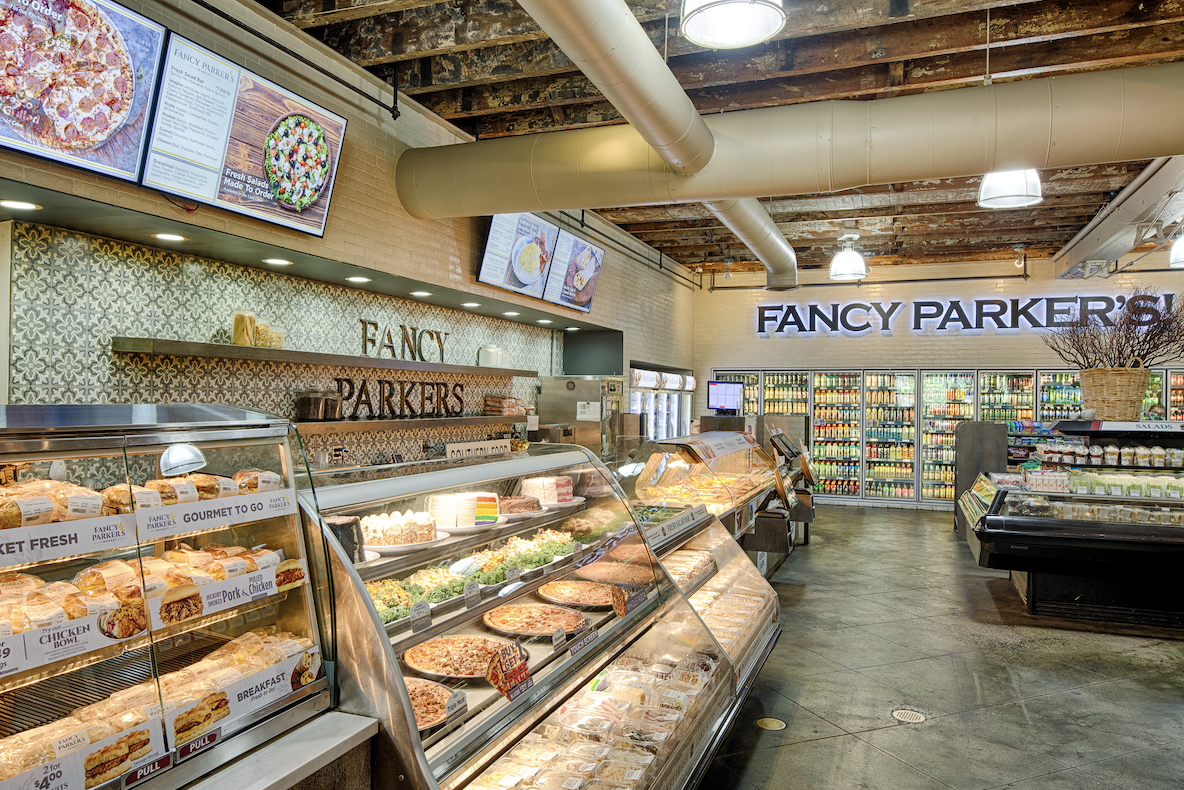 If you're not acquainted with Fancy Parker's, you're not a real Savannahian, but I won't tell anyone and I'll help you fix that right now. Fancy Parker's is a special location of the gas station chain Parker's. It's been colloquially known as Fancy Parker's for a very long time, but it was made official recently when the cups were minted with the words "Fancy Parker's."
What makes Fancy Parker's fancy? Excellent question. Everything. Fancy Parker's has a hot bar that is in service for 24 hours. Its beer selection rivals any gas station and even some liquor stores. There are home goods. During daylight hours, Fancy Parker's is a gas station that's better than average. After you're drunk, it's a wonderland of treasures and things that you absolutely need right this second.
So, what's the best of the treasure trove? My personal favorite is the banana slushie, but I recognize that the world is very bitterly split over banana flavored things, so I'll keep that one personal.
No, the absolute best thing on the menu is the chicken tenders. They are literally the perfect chicken tender. Lightly breaded, the perfect combination of soft and crispy, the right size to devour after a long night or day. I'm literally salivating right now. Order them with a side of grits or eggs or an entire corndog (!!!) or just alone. You will never regret this choice. – Rachael Flora
Best Spot for a Mom Date
Gryphon Tea Room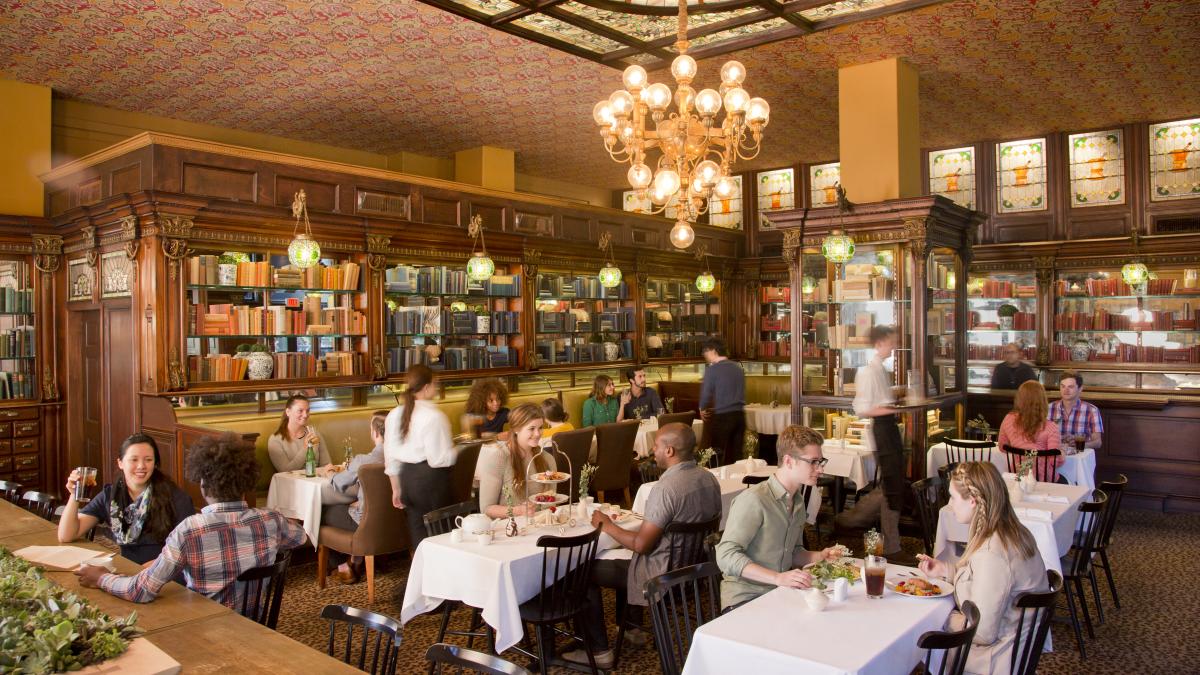 I took my mom to the Gryphon Tea Room for a birthday treat and the whole experience was even better than I'd hoped.
First of all, the building is stunning, both inside and out. Our server provided a nice history of the various stages it had gone through since 1923. For $20 a person, you get a pot of your choice of tea, plus a beautiful 3-tier tray of finger sandwiches, scones with clotted cream and doll-sized jam jars, and assorted tiny tarts, cakes, and macarons. Every single thing was delicious. It might not look like a lot of food but it ended up being so filling we actually took most of the desserts to go.
My only warning is to bring a sweater just in case—I actually like being chilly, but this was the most powerful A/C I've ever experienced! – Tamara Garvey
Best Ocean
The Atlantic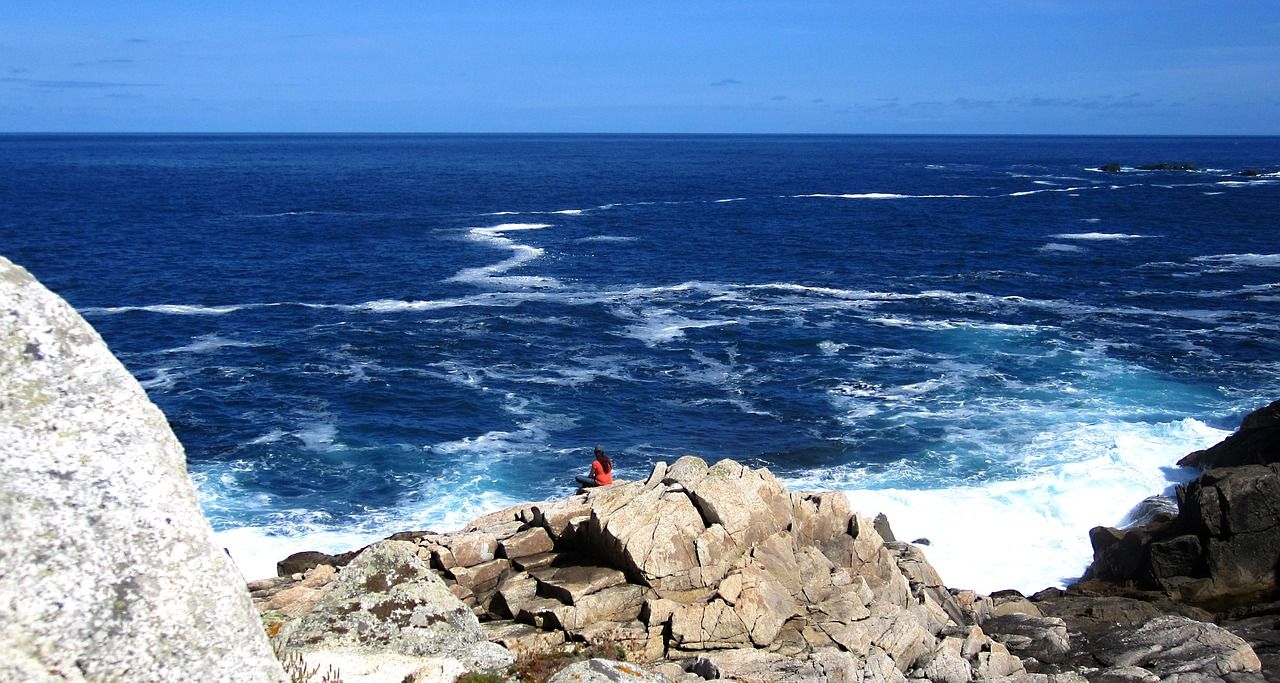 The best part of our global ocean is the Atlantic, because it's the one that sits just to our side living here in Coastal Georgia. The Atlantic stretches from Africa to the Americas and as such has a long history of voyage, exploration, exploitation, and violence. I am sure there is a graduate course being taught somewhere that can go into all of that for you.
The Atlantic is the most common thread through my life, from snorkeling in the Caribbean to whale spotting off Cape Cod. The abundance and mystery of this ocean are profound. The giant and endangered North Atlantic right whale travels from as far north as Canada to the tip of South Florida every year, to eat in the north and have their calves in the south. The vibrant reef systems are teeming with a spectacle of color, dolphins dance across the shallow waters of beaches at sunset and the best shrimp I have ever tasted comes out of the Atlantic.
Millions of people and businesses are supported by the bounty of the Atlantic. Countless hours of physical and mental restoration are gifted to people all along our coasts and islands. The well of benefits and life the Atlantic offers is not to be summarized here, but to be explored and protected for lifetimes to come. – Paulita Bennett-Martin
Best Place to Wade Out Into the Ocean and Stare at the Horizon, Perhaps for Hours
Tybee Island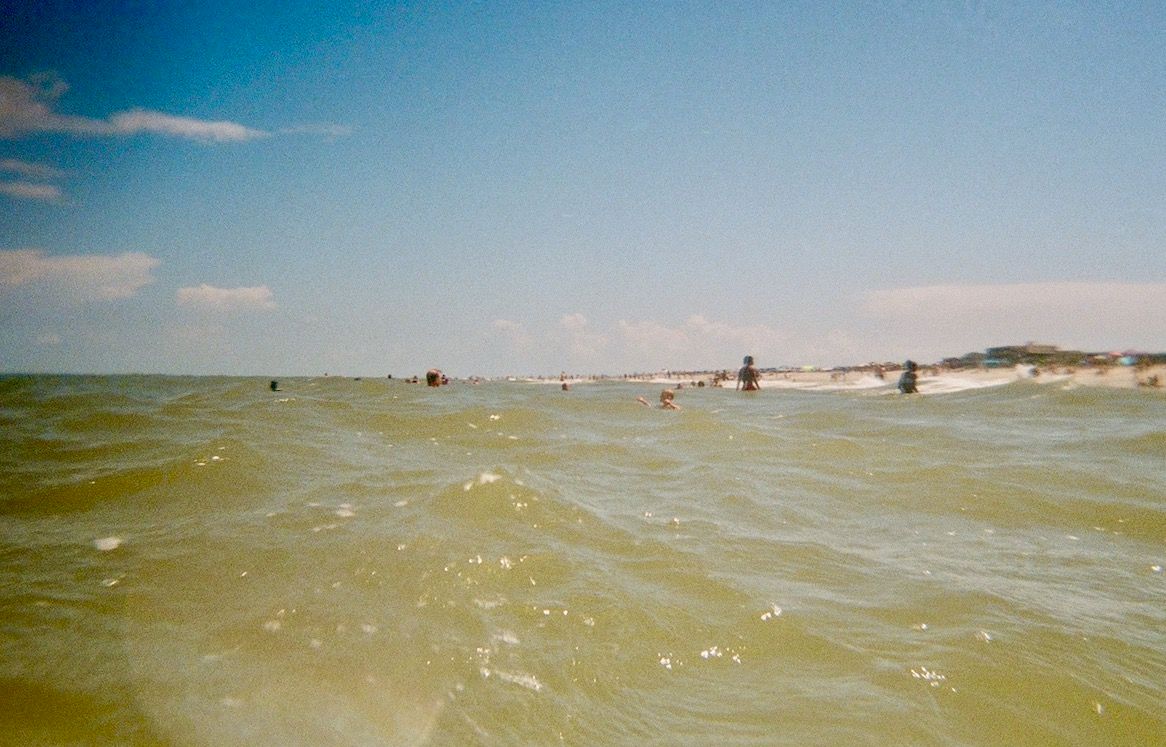 People love to complain about Tybee Island for all sorts of reasons. As a cat person, I don't have a dog in the fight over the beach town's ongoing effort to cancel canine culture. The other common gripes about Tybee, however, get no sympathy from me.

Traffic can be a mess in the summertime, it's true. But when you decide on a whim to drive out to the beach in the middle of a sunny Saturday afternoon, you're going to have a bad time. It's probably already too late if you're crossing the Bull River Bridge after 10 a.m. And, no, adding lanes to U.S. Highway 80 won't solve the problem. It will make it much, much worse.

Parking rates too high? The holy book of my religion tells me if they were, empty parking spaces would be more plentiful.

Having grown up in a sweltering South Georgia town 111 miles — as the crow flies — from the Atlantic Ocean, I'm immensely grateful when I think of waves breaking just 15 crow miles from my doorstep. I'm also depressingly aware that our proximity to seawater is changing with cataclysmic results.
In the meantime, as the world seems to lurch from one crisis to the next, spending time at the water's edge has become even more essential to me. Simply gazing at the ocean is relaxing and restorative. Going into the water — except when the lifeguards are flying the purple "dangerous marine animal flags" like they probably will be within a couple of weeks (A Tybee Island Marine Science Center "I Survived Jellyfish Season" t-shirt is a prop in a recent, big budget science fiction movie.) — is next level.  Some things are better than swimming in the ocean. But not many. – John R. Bennett
Best Place to Pretend You're Catholic But Really You Just Love Hallowed Grounds
The Cathedral of St. John the Baptist
The Catholic aesthetic has always been in style. It's even been a Met Gala theme in 2018. (Remember Rihanna's papal getup that suddenly made believers of all of us?)
But here's the thing about Catholics: they're a picky bunch, and they're sticklers for the rules, surely a vestigial trait from the days of nuns with wooden rulers at the ready. It's not enough to just proclaim that you're Catholic and call it a day: you have to be baptized, confirmed, and take the Eucharist. That's a whole lot of work just to chase a vibe.
So, in lieu of being dunked in the holy water, you can seek your Catholic thrill at St. John's Cathedral, one of Savannah's most recognizable landmarks.
The cathedral was built in 1850, but the first parish was established in the late 1700s by immigrants fleeing Haiti and France. A fire in 1898 ravaged the cathedral, and the rebuilding and redecorating process took 14 years. In 2020, Pope Francis granted the cathedral the title of Minor Basilica, making it just one of 87 churches in America with this designation and the first basilica in the Diocese of Savannah.
Inside the cathedral is a spectacle of design, with high ceilings, stained glass windows and all the adornments you'd expect from a Catholic church. Seriously, it's even more beautiful inside than words can describe. It's open to anyone to visit, regardless of denomination, so you can brood inside as long as you'd like.
Mass takes place at the cathedral four times a day on Sundays, with Latin mass concluding the services. It's also available for docent-led tours. It's inspired many a midnight photo shoot on its steps, and it's also a place to pray and communicate with the Lord. Versatile! – Rachael Flora
Gaslight, Gatekeep, Girlboss: Savannah Landmarks Edition
Gaslight: Savannah Bridge
Formally known as the Talmadge Bridge and called simply "the bridge" by literally everyone, the bridge crossing the Savannah River is one of the most distinguishable landmarks of this city. But do you know the history of the bridge? It's named after Eugene Talmadge, an avid white supremacist and all-around shitty politician and person. Many efforts have been made to rename the bridge, but Talmadge's family is still around and won't have any of it. So, the bridge that graces the skyline of one of Georgia's most progressive cities remains named after a racist in the year of our woke lord 2021. Feels a bit metaphoric, doesn't it?
Gatekeep: Bonaventure Cemetery
Renowned for its paranormal activity, Savannah attracts plenty of tourists who love to wander graveyards in hopes of seeing something ghastly. (The closest I've ever come is seeing some pretty obvious voodoo, which is still pretty damn spooky.) There are plenty of cemeteries to choose from in our humble city, but Bonaventure Cemetery is the one to see. It's almost a rite of passage as a Savannahian to visit Bonaventure and wander the plots. There are several high-profile people buried here, like author Conrad Aiken or musician Johnny Mercer, making it a fairly notorious landmark.
Girlboss: Bird Girl and Waving Girl
In the true spirit of sisterhood, this category belongs to two notable gals: the Bird Girl and the Waving Girl.
The Bird Girl, a sculpture that Sylvia Shaw Judson made in 1936, got her big break by landing the cover of 1994's Midnight in the Garden of Good and Evil. Four statues were made from the cast, and one of them was bought by a Savannah family who set it up at the Bonaventure family plot. That's where it was discovered by photographer Jack Leigh, who shot it for the cover. Now, the Bird Girl is on display in the Telfair Museum.
The Waving Girl commemorates Florence Martus, a woman who greeted every single ship that called on the port of Savannah between 1887 and 1931. Like any true #GirlBoss, the Waving Girl recently courted a bit of controversy when local hotelier Richard Kessler sought to move her from her position on the east end of River Street into his swanky new digs at Plant Riverside District on the west end. After justifiable pushback, he gave up, and the Waving Girl stayed in her place. – Rachael Flora
Best Park That's Not Currently the Subject of Epic Battles on Facebook
Daffin Park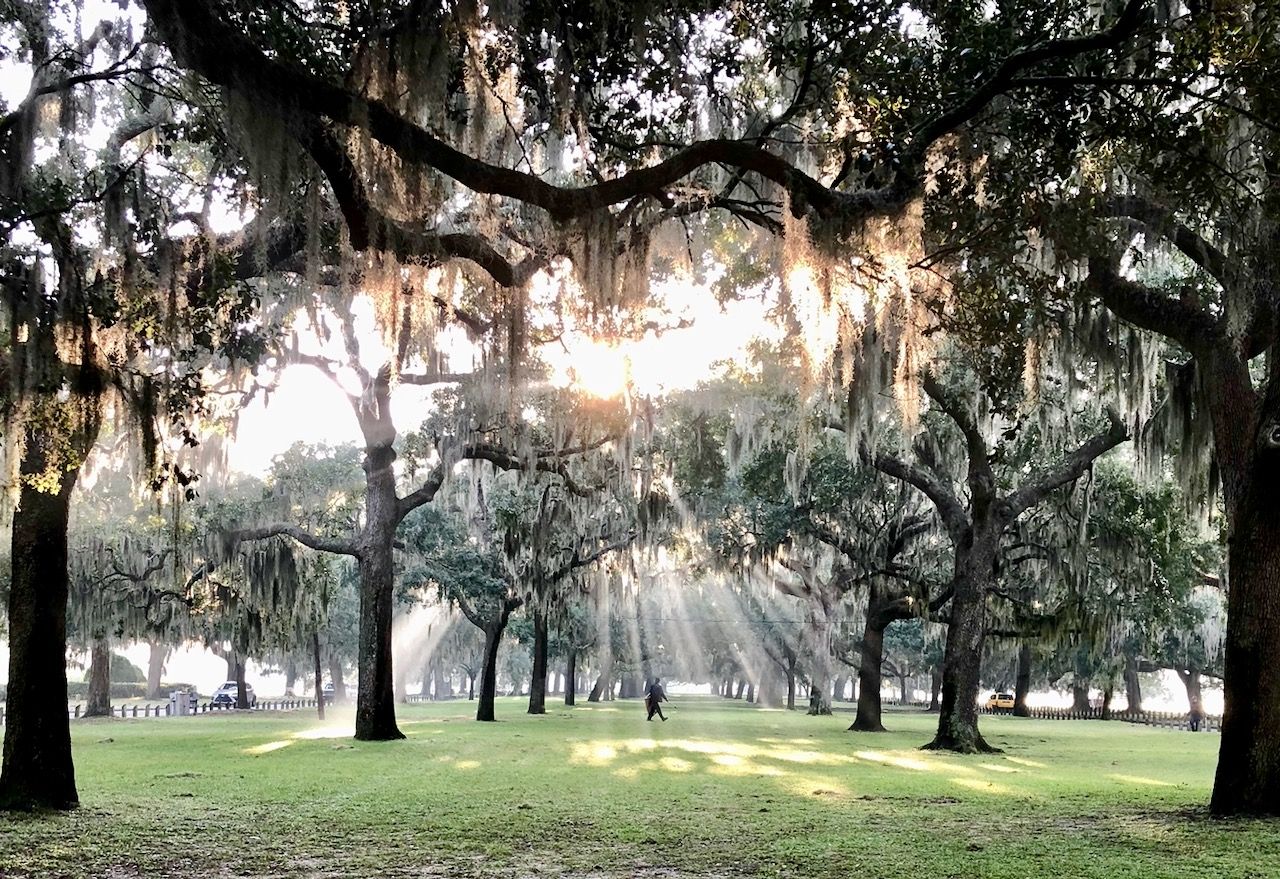 Proponents of a plan for the future of Forsyth Park were met with resistance earlier this year by folks who want to make sure the treasured public space, which has changed dramatically over the years, stays exactly the way it is right now. As the debate continues, mostly on social media as far as I can tell, my thoughts turn to Savannah's other grand public space.
District Four Alderman Nick Palumbo likes to call Daffin Park "The People's Park," and that name rings true to me. While Forsyth Park attracts people from all over the world to mingle with the locals, Daffin Park is more of a Savannah space.
Sometimes it seems like City officials, when deciding where to locate amenities, default to the park, which was completed in 1909. Where should we put this championship tetherball court, lawn dart range, or kubb pitch? Let's stick it in Daffin! Because of the wide array of activities hosted in the park, it means different things to different people. Like Forsyth Park, it's also changed significantly over the years. Consider that mail planes used to land on the broad lawn on the park's south side. As Palumbo recently pointed out, it was once home to a pavilion and a swimming lake shaped like the United States.
There are certainly lessons to be learned from the current debate over Forsyth Park and they should inform discussions about Daffin Park. Change came to the neighborhood east of the park in 2013 in the form of the shopping center anchored by Whole Foods Market and PetSmart on the former site of Backus Cadillac. More development is likely coming. Now's the time to start thinking and talking about the future of Daffin Park. – John R. Bennett
Best Employee Smoke Break Area
Between Broughton and State
It's no secret that customers have been worse than usual lately. Customer service jobs have always been difficult and unrewarding, but at least there are sometimes a few cool customers to make it worth it. Now, those cool customers must be staying home or something, because customers are almost uniformly intolerable right now. What better way to relieve frustration mid-shift than ducking out back for a cigarette?
Now, before you think I'm some Big Tobacco lackey or something, I'll say that I personally don't smoke, but I did briefly take up smoking American Spirits while working in a restaurant just so I could get a longer break. I think that makes me an authority on this topic. But I don't smoke anymore, and I'll spare you the lecture of how bad smoking is for you (we all took DARE, we all get it). This is written exclusively for the person that already smokes; I don't want to entice anyone to pick up smoking just on the merit of this writing.
To borrow a quote that John Bennett introduced earlier in this issue, the best smoking area is the one that's available to you. In the middle of a rush, when you've sworn you'll only be outside for ten minutes, you don't have time to choose. You just go where you can.
But the employees that get to smoke in the alley between Broughton and State streets have it best. They're within walking distance of CVS, so they could ostensibly grab an energy drink or snacks to help make it through the rest of their shift. If they're feeling devious, they could duck into any alcohol-serving establishment on that strip to chug a drink before going back to work (but don't worry, business owners, that never happens). Speaking of bars on the strip, if they're working nights, they can take their break while watching the debauchery of the night begin. If they literally just want ten fucking minutes to themselves, there are plenty of doorways set back from the alley that they can sit in and be relatively alone. It's a choose-your-own-adventure for ten minutes, until your cigarette runs out and it's back to the grind. Godspeed, friend. – Rachael Flora
Best Person to Keep a Quirky, But Vital Community Radio Station on the Air During a Global Pandemic
Dave Lake, WRUU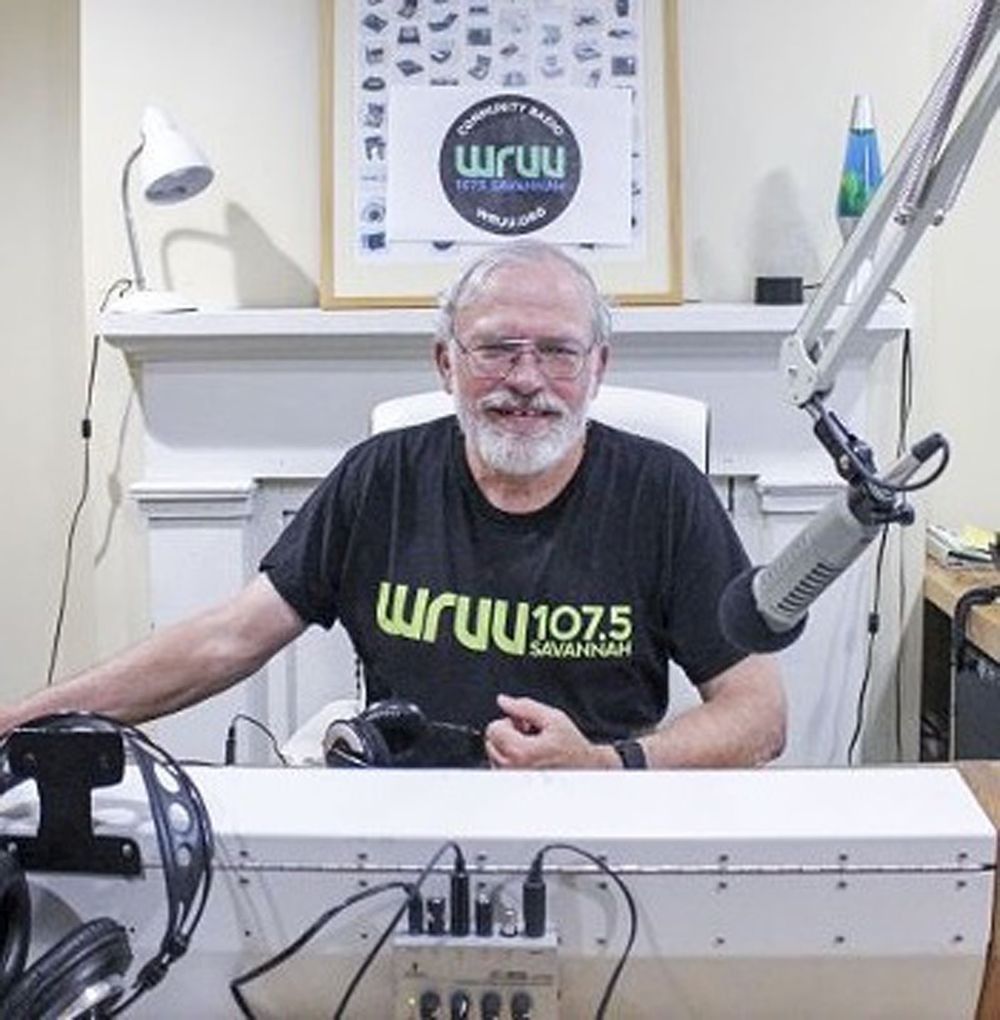 Imagine the amount of organization, dedication, and patience necessary to manage 72 volunteer DJs, talk show hosts, producers, and other contributors day in and day out at a noncommercial radio station. (Disclosure: I am one of those volunteers).

Now imagine doing it without compensation in the midst of a deadly public health crisis. That's what Dave Lake has done as the volunteer studio manager at WRUU, Savannah's community radio station.

In addition wrangling the hosts of the local airwaves' most diverse programming line-up, which includes shows dedicated to everything from punk rock to relationship advice to dog training tips to jazz to architecture, the retired Armstrong Atlantic State University professor produces multiple weekly shows of his own and has a significant roles in many others.

Lake's Contemporary Classics program, which airs Tuesdays from 8-10 p.m., features his conversations with internationally known 20th and 21st century composers. The fact that a low power FM station in Savannah regularly broadcasts and streams interviews with the leading figures of modern classical music is pretty wild if you think about it. It's also a testament to passion and dedication "Dr. Dave" brings to WRUU.

Anyone can produce a podcast these days. It takes something else altogether to keep a federally licensed broadcast facility on the air and keep its volunteers safe during a pandemic. – John R. Bennett
Best Local Hero
Elder Ned
Elder Ned Williams is something of a household name in Savannah, and for great reason. Even if you're not familiar with all of the work he's done in our city to make it a better place to live, you've almost certainly heard his name brought up at some point.
Rather than try to paint a picture of Elder Ned—the Chairman of Savannah Youth City, Inc.—myself as someone who doesn't have the good fortune of knowing him personally, I reached out to Luis Zaldivar, a contributor of ours and something of a powerhouse activist himself, to offer some words on our Best Local Hero.
"Elder Ned has been a tireless advocate for black liberation in Savannah, and is always open to chat to different groups sharing his experience. Thanks to him I've met veterans of the Black Panther Party and civil rights organizations in town, and he has been open to mentor new organizers I've introduced him.
Lastly, he serves on the task forced the city has set up to tackle racial and criminal justice reform issues in the area and he has been a consistent voice. He does it all on a volunteer basis. Great guy." — Sean Kelly