Photos by Marsalis Eason
ACTOR AND HR professional Clinton Cowart is running for the third district alderman seat because he wants to improve the quality of life for himself and his neighbors.
"Yes, I have selfish reasons," he admits with a laugh. "I'd like to keep what little bit I've got."
With taxes rising steadily and pacing inflation, Cowart wants to take the chance to alleviate the strain for himself as well as his neighbors.
"I'm in this to improve conditions for me, and while I'm in it, it'll improve the conditions of everyone else in Savannah," he says. "I would like to be able to live here for the rest of my life; I don't want to have to couch surf, and I don't want to have to be on the street. This is about survival."
Cowart is no stranger to survival: he was born with multiple sclerosis, a rare genetic abnormality and other conditions, and he overcame a partial paralysis to learn how to walk. As a child, he was reportedly not permitted to attend public school and had to fight to be able to attend regular classes instead of special education classes. Once in class, Cowart says he learned how to read in three months.
"Now I have to listen to a new [superintendent] of the Board of Education spew the same rhetoric I heard all those years ago from these people," says Cowart. "That's what navigated me to school choice policy, because I know the failed model of the public school system and there's too many people who are left behind, especially the handicapped and disabled. But you'll never hear about it, it won't be on your statistics, because they do every trick in the book to fudge the numbers."
Cowart is a staunch advocate for school choice, a controversial policy that lets parents choose their children's schools and take their education dollars with them in the form of vouchers, redeemable for tuition fees at any school a child wants to attend. Critics of the policy say that vouchers undermine and deplete public schools, but for students like Cowart, it allows them to go to a school that better suits them—and it gives the public school system some competition.
"Do you really think we need $400 million in brand new buildings and new computers when we're teaching in the same method and we still have a teacher shortage?" asks Cowart. "We need new teachers with new methods that are willing to think on their feet and be able to improv, because no student is exactly alike."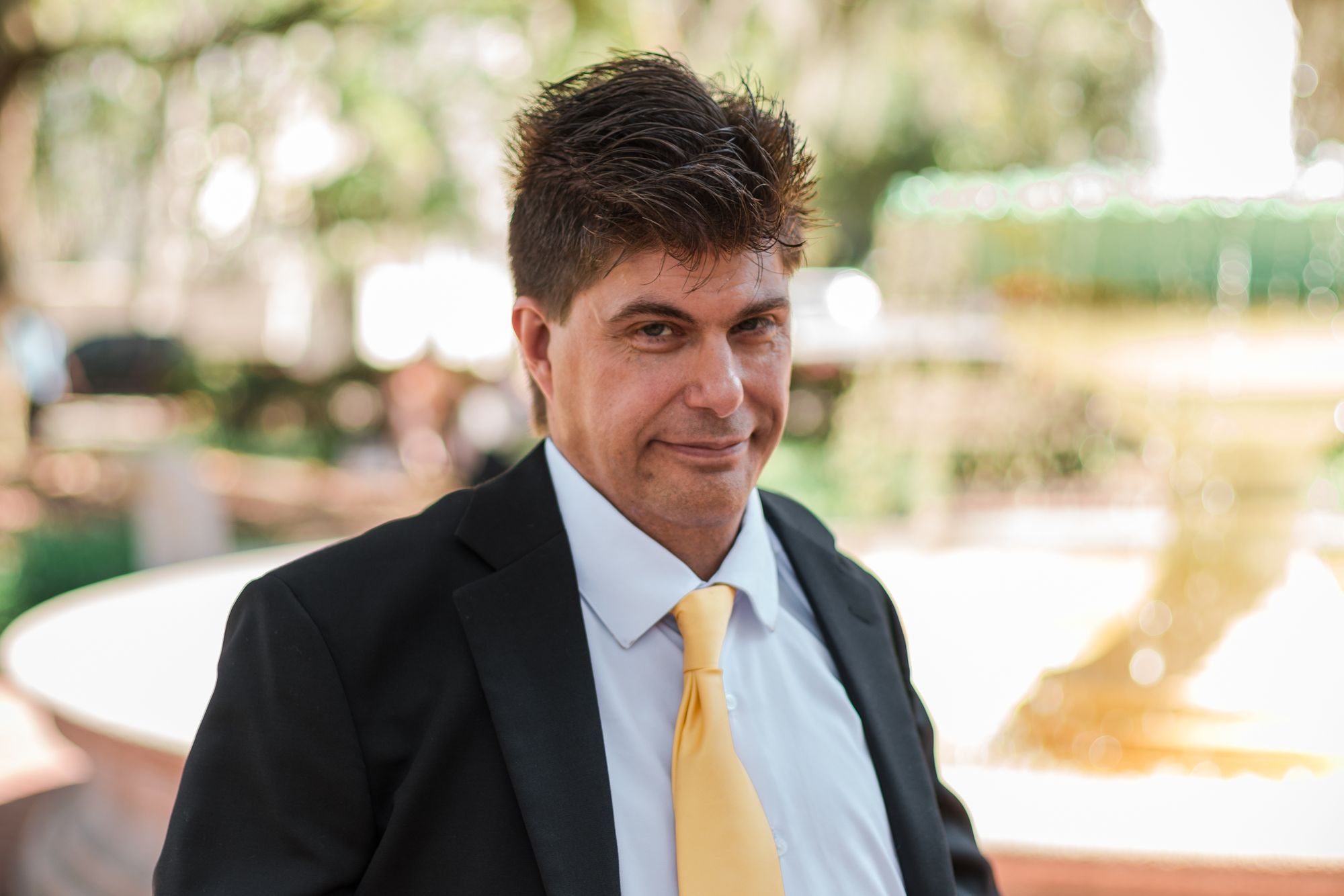 If money and support were no object, that's what Cowart would push for: a voucher system that could lead the state to consider a school choice bill.
Cowart, a Libertarian, also believes in a balance with developers. He's seen the campaign disclosures for many of the incumbents and sees a need for change.
"The problem is in office, all the power players want to bring their organization or nonprofit. Developers want their money and a lot of times they don't care about the residents," he says. "I'm a Libertarian, I'm all for capitalism, but not if you have to step on everybody to achieve it. There are short-term gains and long-term gains. I think if you work with the residents and have a healthy balance of business and residential, things can succeed in the long term. If one dominates the other, short-term gain will lead to a long-term downfall and you'll have another ghost tourist city."
Cowart thinks that what's been lacking in the third district leadership so far is transparency and listening to constituents.
"I know it's a lot of people, I understand," he says. "I think it's all about being closer to your residents."
Cowart is also against the policy of needing a majority to put an item on the agenda and believes it's a source of division on the council. "That rule creates more animosity. [The Mayor] thinks it'll make things flow easier, but it's taking away people's freedoms—that makes things flow very easily. No one has a choice."
Personal freedoms is another issue for Cowart: he disagrees with how Mayor Johnson and the Democratic Party handled COVID, particularly the vaccine mandates.
"They put too many mandates on people. It was wrong and it increased the suicide rate and has caused all types of mental and emotional problems with kids K-12," he says. "The only people truly in danger were people like me, or people that were over 40."
He's also not a big fan of Johnson in general: "All he points to is infrastructure, inclusion, diversity. Those are wonderful pop words in HR. Ask him to define it."
What would Cowart do about crime? He's against excessive surveillance as a means to combat crime—"Why do you have to spend $4 million or more on surveillance when we're voluntarily doing it for you?" He asks, waving his phone—and would rather put that money towards hiring more officers, mentioning the deficit of over 100 officers.
He also believes in reforming the police and that a psychological test needs to be administered to each officer to ensure they can handle what they encounter, and he'd end qualified immunity, which protects officers from lawsuits where it's alleged the officer violated someone's human rights.
Cowart would like to see facilities for homeless people expanded and makes the point that many living on the street are mentally and emotionally handicapped.
"They're costing people money by being on the street—it makes tourists not want to come here. No one wants to vacation and see despair," he says. "If they're in facilities permanently, they have a greater chance of receiving the medicine they need, the correct amount they need, at least one meal a day and at least a twin bed and a roof over their head."
---
Like our City Council election coverage? Help us do more of this kind of work by making a donation.