LAST WEEK, campaign disclosure reports for Q3 were turned in. (We can expect one more round of disclosures before the election, due on October 25.)
What stands out immediately is the sheer amount of money three candidates have raised: Mayor Van Johnson has raised $586,870, At-Large Post 1 candidate Carol Bell has raised $123,965, and At-Large Post 2 candidate Pat Rossiter has raised $166,185.
The nearest challenger to these three is Alderman Detric Leggett at just over $63k, which is half of what Bell has raised so far. The rest of the incumbents have raised in the neighborhood of $30k to $60k. (Alderwoman Estella Shabazz's Q3 disclosures are not available; she's raised over $22k as of June 30, but she's almost certainly brought in more since then.)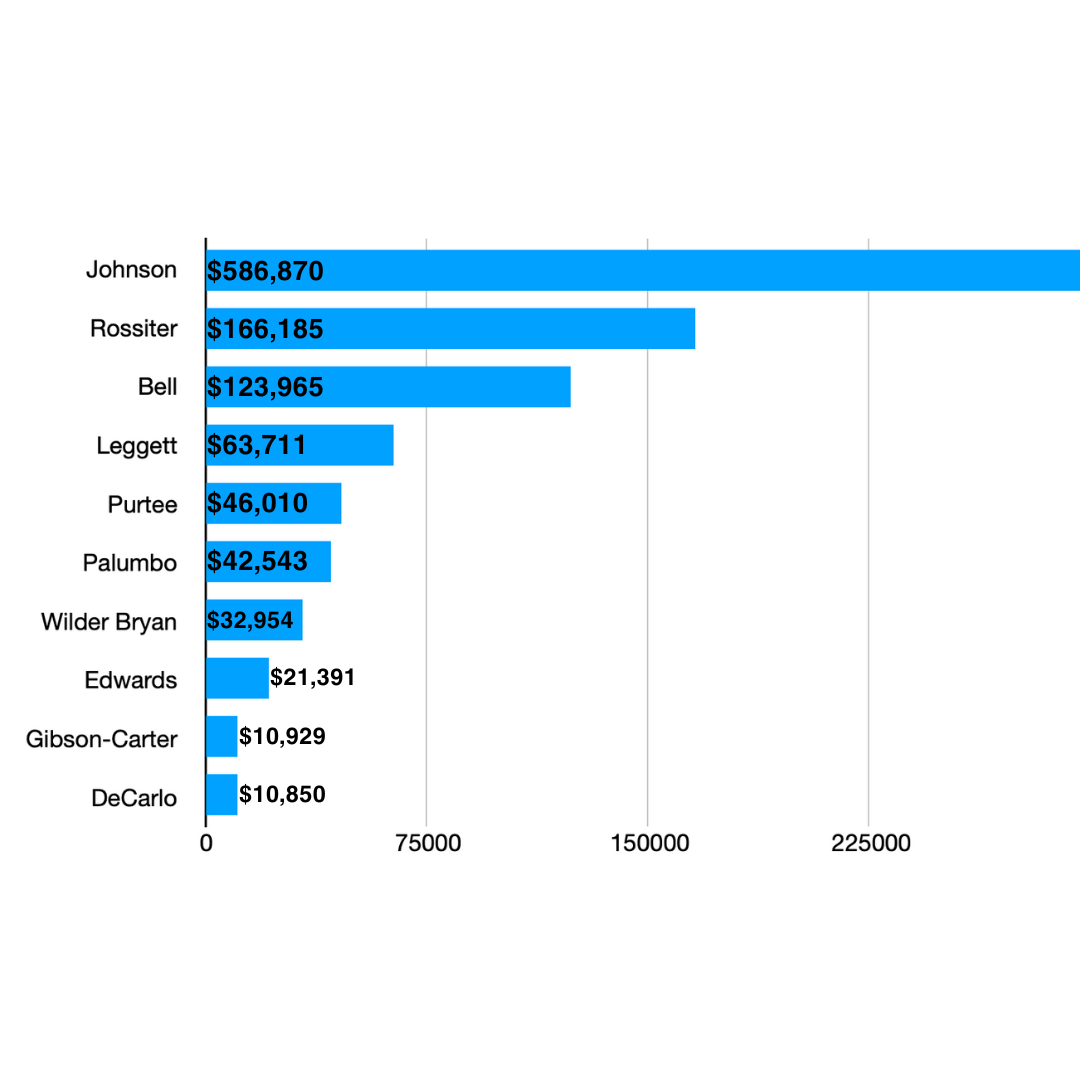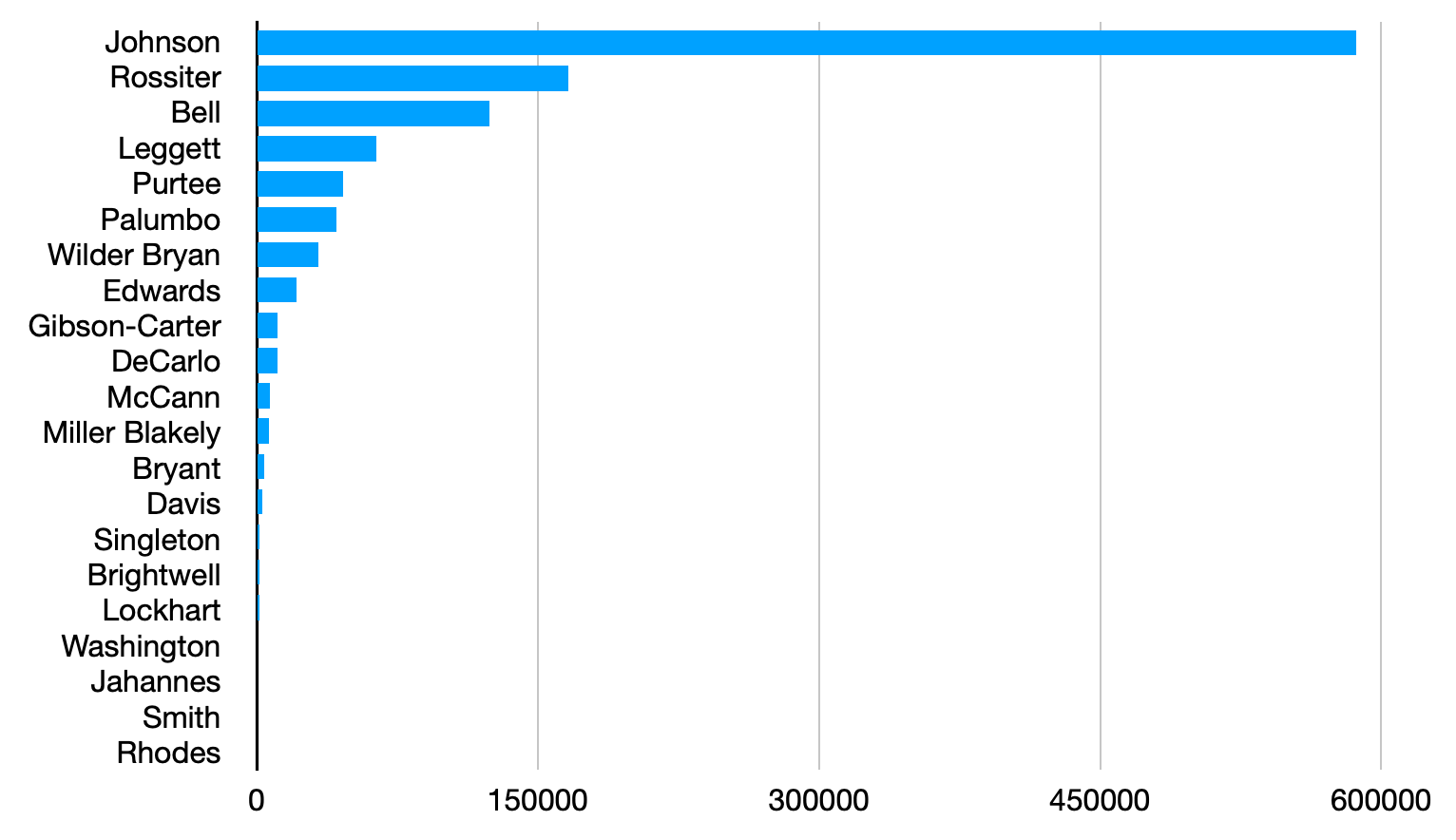 (Who doesn't appear here? Estella Shabazz and Tammy Stone have not filed for Q3, so their numbers are not accurate as of this quarter and were not represented in the above graphs. Clinton Cowart, Jason Combs, and Calum Crampton have filed affidavits of exemption, which means they pledge not to raise more than $2,500 for their campaigns. Bernetta Lanier, Clinton Young, Lisa Jackson Lockhart and Tony Thomas do not have any disclosure paperwork filed at all.)
The numbers for Johnson, Rossiter and Bell are frankly staggering, both in comparison to the rest of the candidates' totals and of their own merit. Johnson's whopping donation count is literally hundreds of thousands higher than his opponents, Kesha Gibson-Carter ($10,929) and TL Davis ($2,700).
While Bell and Rossiter's races are quite different—Bell faces a crowded field for At-Large Post 1, and Rossiter's only challenger is incumbent Alicia Miller Blakely—their high totals send a clear statement on who people—and the powers that be—want to win.
If these numbers are telling, the individual donations are even more so. Bell and Rossiter have received contributions from many of the same donors that gave to the incumbents. Some notable donations: Glenn Wallace, COO of SCAD and Paula's husband, gave Bell $2,000. Plant Riverside gave thousands to both—$3,300 to Bell, $2,300 to Rossiter—and its owner Richard Kessler gave $2,500 to Johnson.
It's clear that the power players in town, from contractors to home builders to bond attorneys, are satisfied with the current Council, and they're donating en masse to make sure their preferred candidates keep their seats.
How do incumbents and challengers compare? Below, find graphs of each race. (Asterisks denote candidates whose donation totals are accurate as of Q2, not Q3.)