THIS WEEKEND I had a quick conversation with someone who was passing through Savannah for just a short time — like a day at most. He asked, "So what should we do while we're here?"
And….  I actually didn't have a good list ready at the tip of my tongue. I'm a native Savannahian who writes travel books about the area and has been an editor here for about 25 years, and I of all people didn't have a quick list I could immediately rattle off to the guy. Pathetic, right?
My problem was that I immediately started overthinking it — "Well, what kinds of things do you like to do? What are you interested in?" etc., instead of just having a quick bullet list in my head just for moments like this.
So on this occasion of the upcoming 289th anniversary of the founding of the great and weird little city of Savannah, Ga., on Feb. 12, I decided to remedy the situation.
Here's my immediate list of Top Ten things to do and see, in no particular order, that I will burn into my brain so that I can recite it for memory from now on, like a mantra:
Bonaventure Cemetery
Other cities have their ornate Victorian cemeteries — Atlanta's Oakland and Charleston's Magnolia come immediately to mind — but I've never seen one in such a beautiful natural riverfront setting as Bonaventure. Plus it's always cool to cite a cemetery as your city's number-one attraction and see the look on their faces! Some people get it, others don't, but Bonaventure's still a must-see.
Most tourists, of course, will just visit Colonial Cemetery downtown. There's certainly nothing wrong with that — Colonial Cemetery is jam-packed, literally, with history — but you can go just about any old Eastern Seaboard city from New England down to St. Augustine and see a weather-beaten colonial era cemetery basically just like it.
I like to tell visitors to drive or Uber out to Bonaventure instead, preferably with a picnic basket!
To-Go Cup Pub Crawl
There is no way to adequately enjoy Savannah without enjoying our single most distinctive cultural feature — our very liberal open container policy.
You can design your own to-go cup pub crawl, and the possibilities are varied. But my preferred circuit would probably be O'Connell's, Abe's, 1790, McDonough's, and Pinkies. Another fun one is The Rail Pub, Molly McPherson's, El Rocko, and the tiny Little Crown Pub inside Pie Society in City Market.
Be creative! Make up your own tour!
The Northeast Quadrant
My favorite section of downtown Savannah is the oldest remaining section, the northeast quadrant. Including Washington, Warren, Greene, and Columbia Squares, this area boasts the oldest surviving structures in Savannah, predating the great fire of 1820. The Pirate's House — oldest wooden structure in Georgia — is the most notable example, but they are chock a block through the entire quadrant.
My favorite square of all Savannah squares is Washington Square, once home to Shakespeare in the Square (later Shakespeare in the Park), produced by City Lights Theatre back in the day.
Starland
And when I say Starland, that's really shorthand for the greater Starland/Thomas Square area, from roughly where Bull Street Taco and the First City Pride Center are, southward down to Starland Yard and Two Tides Brewery, and eastward to include Lone Wolf Lounge, Moodright's, and Over Yonder.
That delightful jaunt down Bull Street is one of Savannah's great walking routes, all the more vibrant and interesting with the addition of so many food/bev and retail options along the way.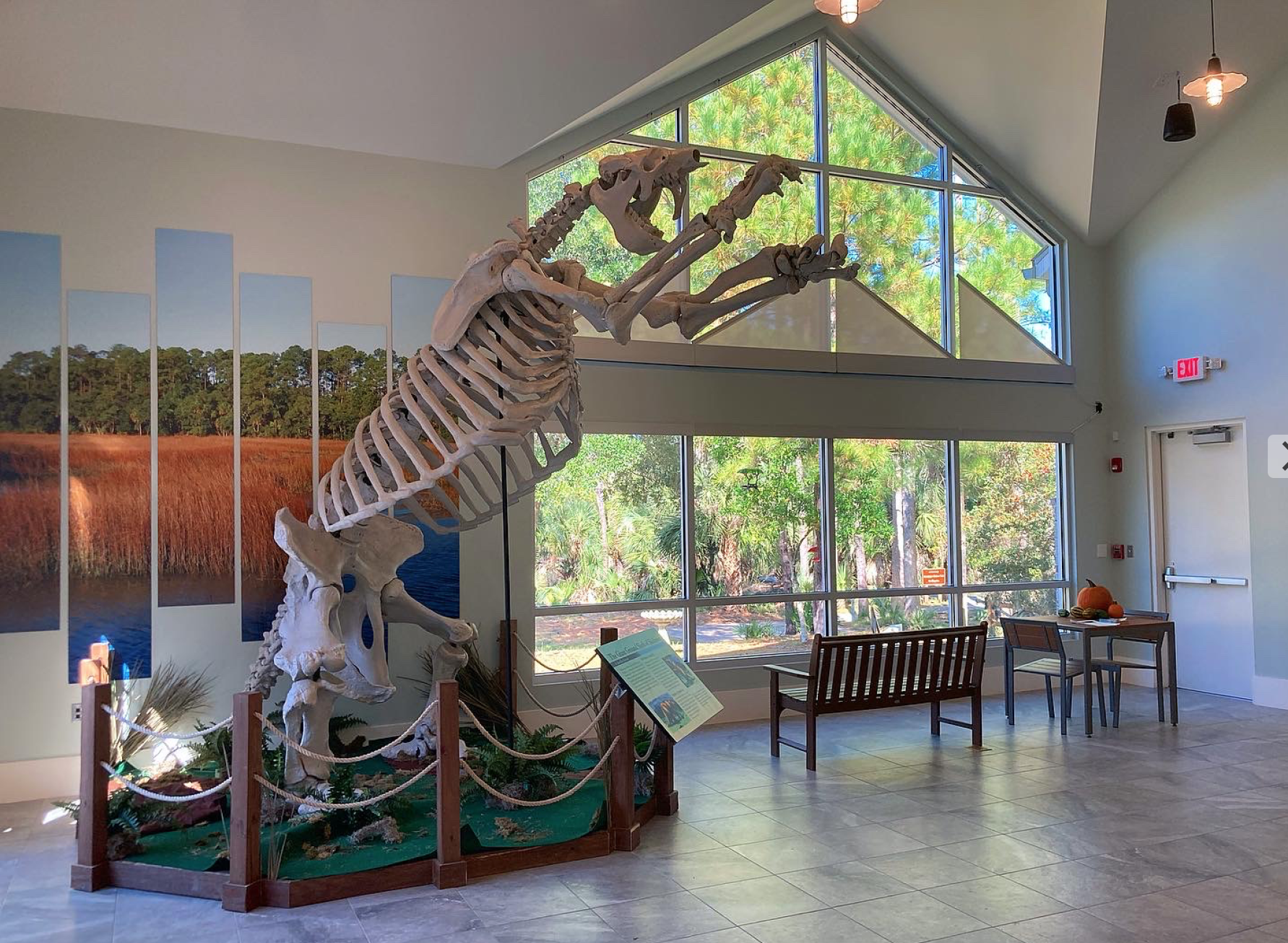 Skidaway Island State Park
Sure, there are better state parks and better state park systems. But Skidaway has an excellent trail system that takes you through several different types of local habitat, from slough to maritime forest, complete with a Native American shell midden. The visitor's center renovation is top-notch. The observation tower provides beautiful views of the Skidaway Narrows — look for ospreys and dolphins!
Breweries
We now have the makings of a bona fide Brewery Trail in Savannah — from Southbound and Service on the westside of downtown, to New Realm in the heart of the Historic District, to Two Tides in Starland, to the soon-to-open Underdog Brewing at Victory and Drayton near Baldwin Park. Only Service and New Realm are within the to-go cup zone, but they're all great places to enjoy a fresh craft brew. (I've been informed that I left out Hop Atomica, near Baldwin Park/Thomas Square, which also has excellent brews and a great menu.)
Graveface Museum
Similar to Bonaventure, this is a great way to fully enjoy Savannah's deeply macabre nature. This quirky and compelling museum on Factor's Walk just off River Street has enough serial killer, cult history, and Victoriana to satisfy anyone's taste for the morbid. While it has very little actual Savannah history, there's no question that it is unique to Savannah — there is literally no other museum anywhere quite like it.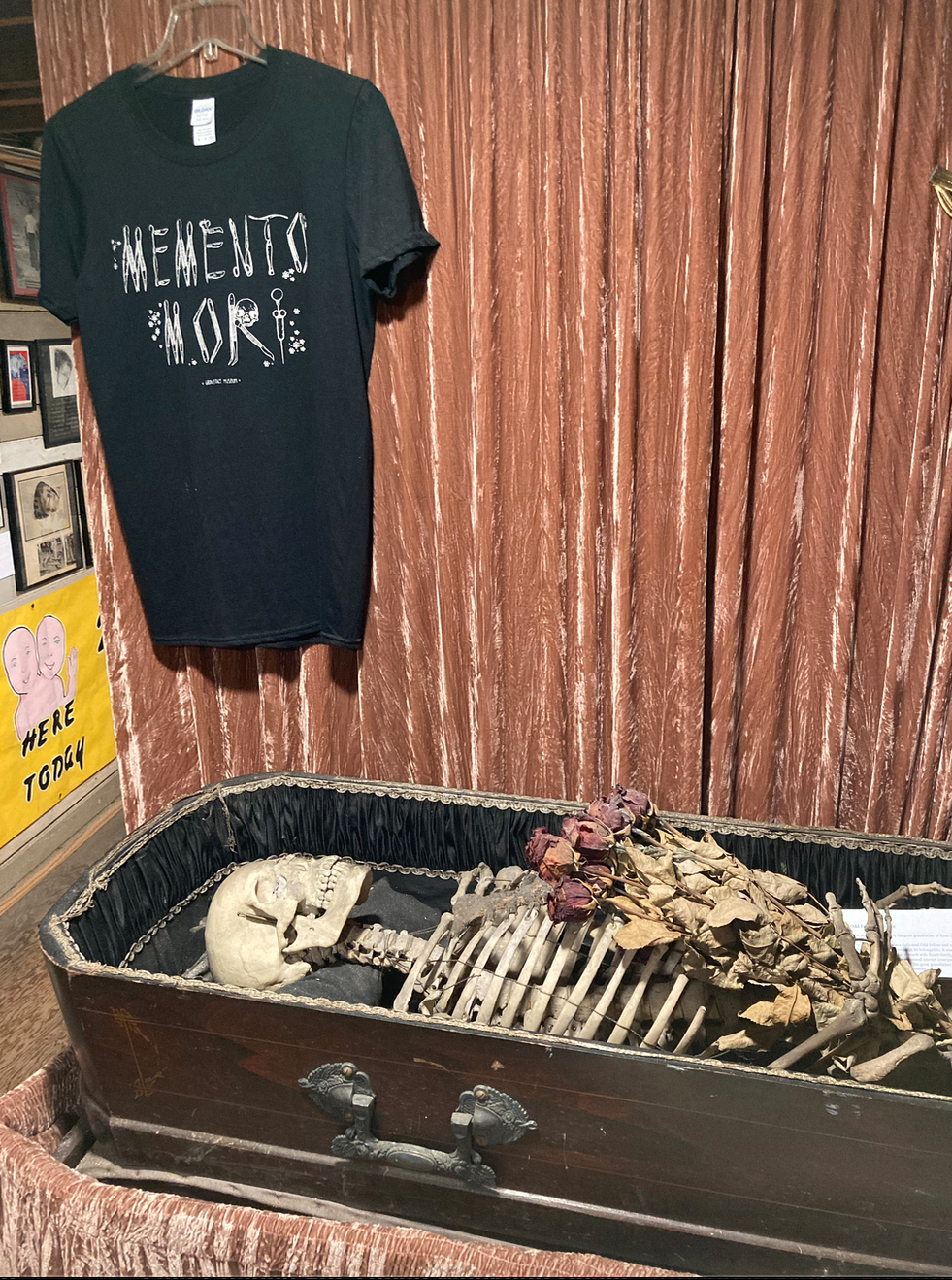 Weeping Time
There's not much to see, yet, at the site memorializing the tragic "Weeping Time" auction of enslaved people in 1859, the largest such event in U.S. history. A very controversial dispute is still ongoing over plans for a Salvation Army homeless shelter on or near (depending on who you talk to) the site. If the site proceeds to construction, as currently seems likely, it is still very possible that a more complete memorial could be established at or near the parcel.
But in any event, there is currently a historical marker, and a visit to the area will give a visitor some very necessary perspective on a chapter of Savannah history which is rarely mentioned in the brochures.
Massie Heritage Center
There are qualitatively better museums in Savannah than Massie, such as the excellent Owens-Thomas House. But I've long said that if you're looking for just one museum to hit, as a quick one-stop shop to learn about Savannah history, the renovated Massie Heritage Center on Calhoun Square is it.
Tybee's North End
From the Lighthouse to North Beach Grill to the Back River to old Fort Screven to Huc-A-Poo's, this is my favorite part of Tybee Island. You don't need the south end's "renourished" beach, aka dredge spoils, to enjoy a day at the beach!
Honorable Mention: Food
I sometimes hear people say Savannah is a "foodie town," or even a "foodie mecca," and all I can say to that is maybe they should travel more. Maybe a lot more.
Don't get me wrong — there are certainly major highlights here. But the general food scene in Savannah is, if we're being totally honest, hit and miss. The truth is that most of it comes off of the same truck that makes the same rounds.
Nonetheless, rather than blanket restaurant recommendations, I like to suggest particular individual menu items: The Omnivore or "Garbage Can" Pizza at Huc-A-Poo's; the Greek Lamb Burger at Crystal Beer Parlor; the Baked Cheese and Avocado Sandwiches at the Brighter Day Deli; the Empanadas and Tacos Al Pastor at Tacos and Tequila; the Lamb Rogan Josh at Naan on Broughton; either the Gyros or Falafel at Al Salaam; all the lunch at Mrs. Wilkes'; and anything at Trick's BBQ.
As you can see, my palate, and wallet, steer clear of the tonier, pricier downtown fine-dining establishments!
Why Not So-and-So?
But Jim, you say, why didn't you mention River Street, or Broughton Street, or City Market, or the Jepson Center, or The Grey, or Plant Riverside?
There's nothing wrong with any of those places if that's what you decide to do! It's your visit and your money and your time. It's just that those places are likely to be the first places suggested to you by anyone else!