Photos by Marsalis Eason
ON A bright October afternoon, I found myself on the third floor of the Civic Center at a birthday party for Alderwoman Linda Wilder Bryan's late son.
Assuredly not a campaign event, it was designed as a celebration of Lawrence's life and a way to reach Savannah's boys, presented by Wilder Bryan's foundation LB4.
After weeks of trying to track down the busy alderwoman for an interview, I knew this would be my best shot to sit down with her.
So I arrived at the tail end of the event, after the food had been put away and the crowd had mostly cleared. Wider Bryan was on stage to support a grieving mother talking about her own late son. When she was done speaking, Wilder Bryan called a gaggle of young boys to the stage to support the woman with a group hug.
"Don't waste your life, just do good," Wilder Bryan told the boys mid-embrace. "Be your own person with your own identity, and listen to your mom, because no one loves you like she does."
When Wilder Bryan's son Lawrence was shot and killed in August 2015, she immediately got to work: she ran for At-Large Post 1 that year. When that election wasn't successful, she pivoted to run for the third district, the seat she won in 2019, and the seat she now looks to recapture.
In Wilder Bryan's first term, she's been part of the majority on Council, votes in tandem with Mayor Johnson and acts as a cheerleader for the other aldermen in her crew. She feuds with minority members Alderwomen Kesha Gibson-Carter, Alicia Miller Blakely and Bernetta Lanier just as much as the Mayor does.
Last year, she drew heat for comparing members of the Weeping Time coalition—a group of community activists dedicated to preserving the Weeping Time site on the Westside—to Nazis following Hitler. She also caused a stir in May by supporting SB 92, the mostly Republican-backed effort to create an oversight committee for district attorneys and remove them from office if they are not adequately enforcing the law. Wilder Bryan, who used to work in the sheriff's office under former District Attorney Meg Heap and remains close with her, stood with Alderman Kurtis Purtee as the only Savannah supporters of the bill.
It's hard not to center Lawrence in everything Wilder Bryan does, and even harder not to do it in this room, where the evidence of this mother's love for her son is clear in the hand-painted banner behind her and in the other grieving mothers who have gathered to support each other.
Lawrence's presence is clear in his mother's support for the DA oversight bill, too: "I stood with Meg Heap because they made a trial out of a case for my son," says Wilder Bryan. She doesn't think the same would happen under current DA Shalena Cook Jones. "They're pleading cases out, and Meg's been gone for two years, almost three now. You can't blame her."
But more concisely, Wilder Bryan brushes it off with a simple "That's my truth." That's the alderwoman's response to just about anything. It's blasé, but it's ultimately not wrong, either. She's just doing Linda.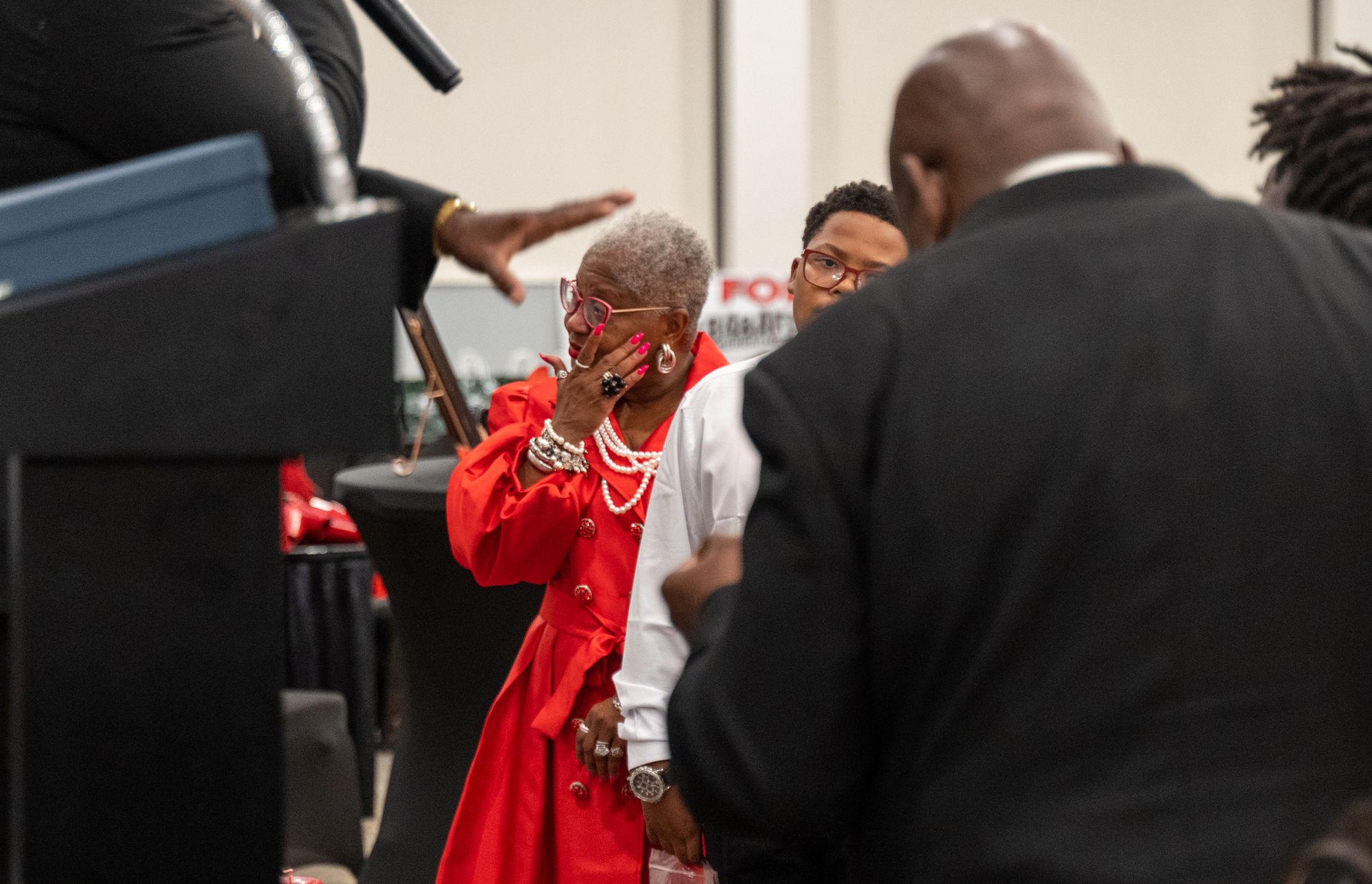 It's clear that the sitting alderwoman is not all that concerned about her chances in November. "I know what I want for me, what the people in this community," she says, "and when they say, 'Remember in November,' they keep saying that, and I keep saying, 'I'll see you in December.'"
Despite being a spry 65, she's not one to back down from a fight. Wilder Bryan has taken up the feud between the majority and minority factions on Council, and the major sticking point seems to be the Weeping Time debate.
"They don't call us, they don't speak to us," she complains about, ostensibly, Gibson-Carter and Miller Blakely. "Everything they wanted on the agenda, like impact fees and exclusionary [zoning], it's on the agenda. The only thing they want that we're not going to put is the Weeping Time, because [human remains are] not there. Now they're holding up the Salvation Army. But they're carrying that and that's their war cry, and the fight they fought for three years. You've got Kesha fighting for three years about rape this, rape that, and she lost. Now the last year she's fighting to be the mayor, and she's not produced anything."
(When Wilder Bryan mentions getting items on the agenda, she's referring to a rule change that happened early in this Council term to require a majority to get an item on the agenda for discussion. You can read both Mayor Johnson and Alderwoman Gibson-Carter's perspectives on this rule change in their interviews, which are also in this issue.)
She has equal rancor for her opponents in District 3. When I ask her about their complaints that she isn't a present alderwoman, that she's unreachable, she scoffs.
"I've got 25,000 people in this district, right? And if you can't get in touch with me, you've got four chances: you get At-Large One, At-Large Two, the Mayor, and me," she says. "Everybody's calling because they know I'm working, and I'm loving it. The things they do, they're people who are disgruntled and don't want to follow the rules. I follow the rules, I'm going to keep following the rules, and if there's no Linda Wilder Bryan in the third district, I'm gonna do what I [did] before there was a Linda Wilder Bryan in the third district."
"All these people running against me, I've got receipts," she continues. "Miss Stone, I knew her—she's cut my hair. She's running against me because her best friend's daughter didn't get a liquor license. Clinton Cowart, you know, he's an eternal candidate. You need stamina. You need to be able to stand and sit and stuff. I don't have anything against people's health, but it affects your health." (Cowart has multiple sclerosis, among multiple other medical conditions.)
Wilder Bryan also hits back at people who criticize her for her campaign contributions. To date, she's raised $32,954 as of September 30, with notable donors like Jack and Jerry Wardlaw from Landmark 24 Homes, Hunter Maclean attorneys, and her friend Meg Heap.
"People give me money because I'm working, and they believe," she says. "The same people who got money the last time, they're not giving them money because they didn't do anything. So that's not my truth. And then if you look at disclosures, some of them have more signs than me. One person says they only raised $350. I'm just Linda. I'm proud that people gave me money." (Her opponent Todd Rhodes has raised $350.)
She also clarifies her involvement on the controversial Cru Lounge debacle, which was denied its liquor license twice. "Documents don't lie. The property over there, I had been working in that community and knocking doors. They didn't want it. They had a bar over there before, Kenny's, they didn't want it. He owns Geneva's now because people were complaining. It wasn't about the parking for me. It's a part of it, but it's a privilege, and the people over there did not want it."
Wilder Bryan questions the advice that the Cru Lounge applicants got, purportedly from Alderwomen Gibson-Carter and Miller Blakely.
"You're a business owner, and you got a business license, so you know what the process is," she says. "So you went there knowing because the first and second [At-Large posts] told her, 'Oh, we're going to change that.' So they put people at risk. Even with the Cru, they're telling people he spent $550,000. Who spends $550,000 before you have a license? Because they were telling them. It was information that put them at risk, not me."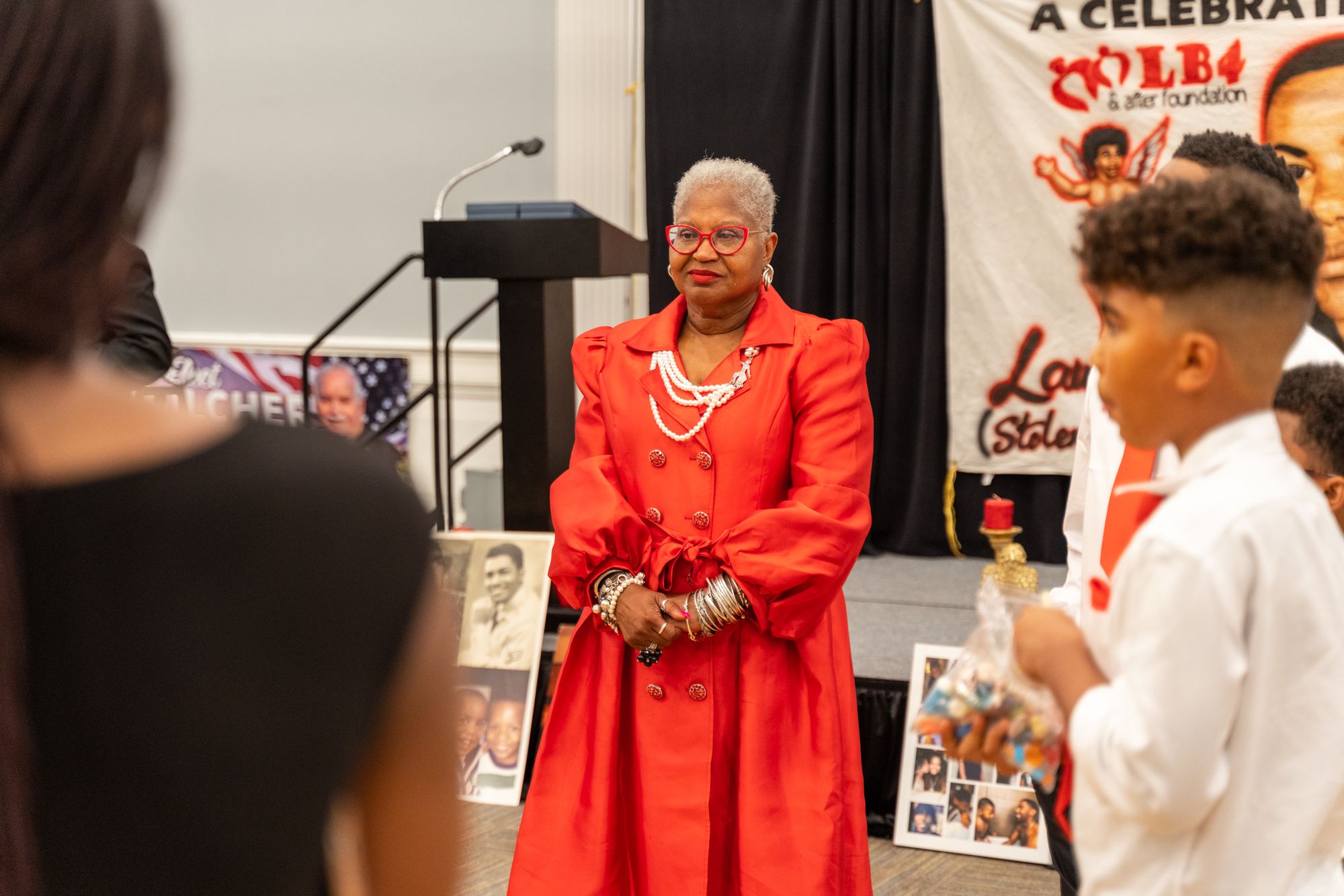 What are some wins of Wilder Bryan's time in office? She tells me that Jack and Jerry Wardlaw of Landmark 24 gave the City of Savannah $400,000, which went to the Community Housing Services Agency, which is a nonprofit housing organization established by the City. That money, Wilder Bryan says, goes towards the DreamMaker Home Buying Assistance Program, which helps people make down payments on a house.
Wilder Bryan also mentions a $100,000 donation from Wells Fargo two weeks ago.
"So [I] alone have negotiated $500,000. So to say that I've done nothing," she laments, shaking her head. "I've done everything."
Wilder Bryan also calls attention to 67 capital projects, ostensibly done in her district during her tenure, as there have been 289 according to the bi-yearly report.
For Wilder Bryan, it's been a successful four years. She hopes to continue her streak of advocating for the needs of her community and putting in the work on the ground. Solidly in the majority on Council, that shouldn't be a tough feat if she's given four more years.
Of course, events like these are also a win. The handful of kids all left with a bike, bags of candy, and a cookbook dedicated to Chatham County's Black museums, donated by the Kulture Keepers.
Volunteers and parents have been cleaning up around us as she chats with me, increasing their urgency in catching her eye as our conversation winds on. When it's finally time for her to head out to the next event, she reminds me of one thing: "Write the truth."
---
Like our City Council election coverage? Help us do more of this kind of work by making a donation.