Photos by Marsalis Eason

YOU MAY recognize Todd Rhodes' name for several reasons. He recently ran for SCCPSS School Board President, ultimately losing out to Roger Moss, but Rhodes is a man of many talents: he is a football coach at Jenkins, leads the Savannah Royal Lions, and owns Royal Rhodes Lawn Service. Oh, and he's a husband and father to 10 children.
Now, he's running for District 3 Alderman, hoping to make Linda Wilder Bryan a one-term alderwoman.
Rhodes grew up on Greenwood Street as the son of a police officer who taught the DARE program and championed community outreach efforts like Cop-A-Claus. That upbringing helped him learn integrity, which he says is the cornerstone of his campaign.
"It really opened up my eyes as a young person to know how blessed I am, and whenever I can get myself into a situation to be a blessing, I want to be a blessing. That motivated me to want to deal with the community," Rhodes tells The Savannahian.
Because of his involvement in the community, he's positioned well to know what his community truly needs.
"It's so important to stay involved and stay committed," Rhodes says. "You can't be everywhere, but if you have boots on the ground over here and boots on the ground over there, and they say, 'Hey, we need some help over here, this is the issue,' we can all work together to get the job done."
That's where Rhodes believes leadership is lacking in the third. Current Alderwoman Linda Wilder Bryan has been accused of being more active on Facebook than in her community and of being in politics for the wrong reasons. ("I'm not going to go on Facebook and embarrass myself," he says.)
As a result, residents tell Rhodes the third district has suffered: "There's no street sweepers, the trash is not picked up correctly, things are not being done or addressed," he lists.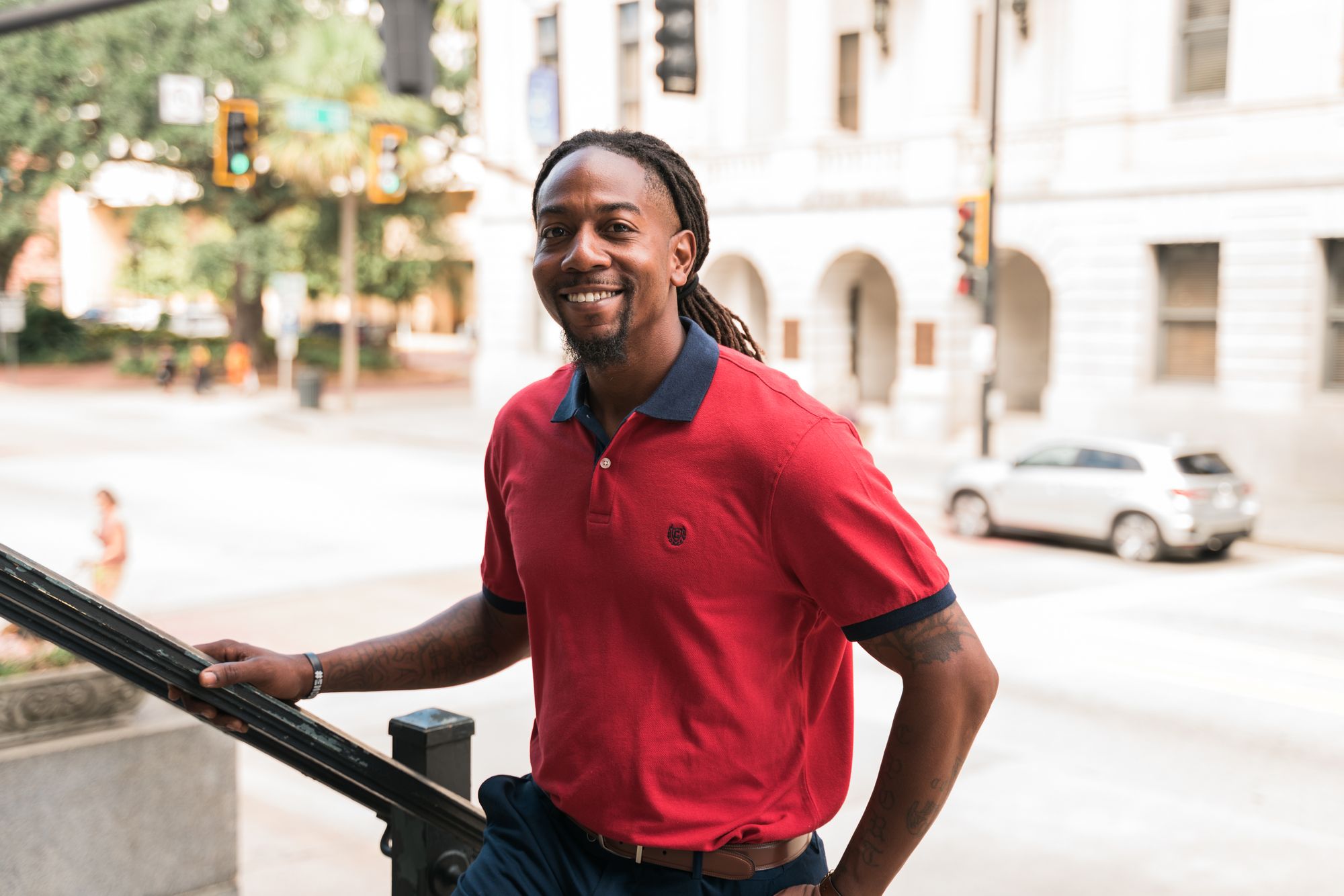 One thing Rhodes would do differently? He'd ensure that the is fair and equal service delivery around the city, not just to the more attractive areas. "These are taxpayers, they work hard and pay taxes. We have the services, we need to make sure we're expanding the service everyone who deserves. And everybody deserves."
In Rhodes' view, the biggest issue facing the third district, and the city, is crime. He wants to get back to the community policing that officers like his dad practiced.
"I remember people would call my daddy in the wee hours of the night, sometimes during the day, and say, 'Hey, I need you to come talk to my son, my son is acting up,'" Rhodes remembers. "And my dad would literally leave the house and go talk to the young man. And nine times out of 10, he was able to calm the situation down. If we know Officer P always comes to introduce himself and goes door to door, that will make a change because if we see something, we'll build that relationship with them to be comfortable enough to say something."
Of course, it's difficult, if not impossible, to build community policing with the officer deficit what it is. "We are budgeted for 525 officers, but I believe we are 100, if not plus, short."
Rhodes approves of the job current SPD Chief Lenny Gunther is doing—his dad was Gunther's sergeant—and would love to work with him to curb crime by pointing out areas of the district that need help from local agencies.
In response to residents saying they notice more crime on the Eastside lately, Rhodes emphasizes again the importance of being involved within your community and talking to each other.
"Strengthening those neighborhood associations, getting everybody on board is important," he says, giving the classic example of neighbors letting each other know what's going on with their houses when they're on vacation.
"Even when it comes down to the trap houses and wrong things going on in our community, we know what's going on because we see it, but we don't say anything. We sometimes become afraid to say anything because we don't have the proper leadership that's going to encourage us."
Again, Rhodes' answer is to take it into his own hands. He shares an example: last summer, he led a neighborhood improvement project with about 50 kids from Tatemville, Cuyler Park and Tremont Park. Through a city grant, Rhodes paid the kids to clean up their neighborhoods and cut seniors' yards for free.
"What I loved the most about it was the opportunity to be able to make money," Rhodes remembers, "because the majority of the kids in the program came from single parent homes, and they were older siblings, so that prevented the mother from having to spend money on that high school child that's old enough to work."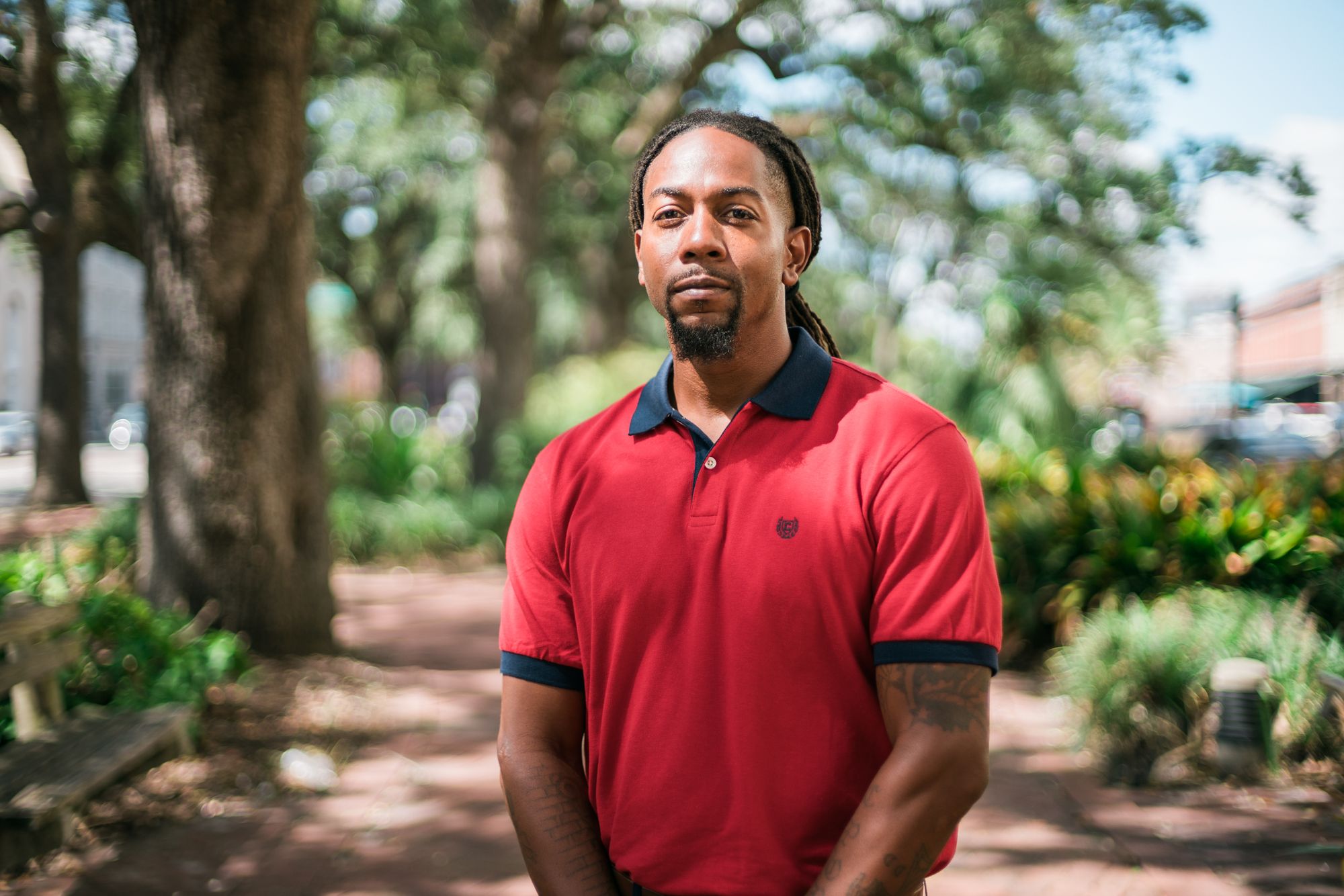 Another thing Rhodes would like to see is a tourism management plan. His district doesn't have as much of the tourism burden as district 2, but when his district loses funding to tourism projects, it becomes important: "We need to work together to make sure that everybody's benefiting, not just one particular agency or sector."
He believes that tourism is still important but shouldn't come at the cost of the people who've lived here for generations.
Rhodes wants to take on workforce and affordable housing programs, as well as cutting rent deals to officers who want to live in communities with known issues. He remembers in the 90s when apartment complexes let officers live there for free because they could handle all the issues in the community.
"That goes back to the contractors, the builders: maybe you say, 'We've helped you out over time. We need you to help us out: Can you build some units for affordable housing?'"
While STVRs are not a big issue in the third district, Rhodes notes that slumlords are. Well, that's the word I used; he says "duplexes" instead.
"The landlords have a bunch of duplexes and charge all this money, so they make a ton of money off it, but they don't upkeep the house. By not checking the people they're having living in a property, the only thing they care about is the dollar. They haven't even had a background check to move in, which brings more trouble and more crime to the community."
Rhodes wants to hold property owners like these accountable by putting a policy in place. His example: if you have three domestic- or drug-related calls to your property, you have to come before Council to explain what's going on in the property. "If it doesn't stop or nothing changes? Bye-bye," he says.
Speaking of coming before Council, Rhodes thinks that alcohol licensing needs to be approved by an independent commission and that a business owner only needs to come before Council if they're in violation of something.
Rhodes recalls the Cru Lounge debacle and that City Manager Jay Melder recommended approval, but the Council denied the license. "So we hired [the city manager] to do a job. And if he himself recommends something for approval, why are we not approving?"
The turbulence on City Council has been one of the main talking points about this city government, almost more so than any decisions they actually make. Rhodes' background as a coach positions him to be able to handle the squabble.
"I see myself as being a team player," he says. "By working with kids that come from different places, getting them all to be on a team and understanding, yes, we may not like each other some days, we may have some disagreements, but you're still my brother, so we are still in this together."
One last question: If you were not held back by money or clearance, what would be the first thing you would do?
"The first thing I would do in office is to help with resources and work with kids to make sure they're engaged in things they like to do," Rhodes says. "There's a lot of kids that we know they've made some poor choices. Hopefully they learned, but it's our job to make sure we're still steering them in the right direction."
---
Like our City Council election coverage? Help us do more of this kind of work by making a donation.